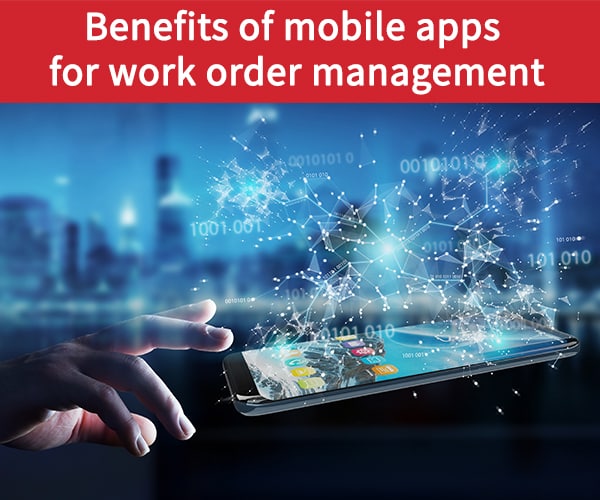 Technician
Field Service Management
Mobility
Work Order Management
Gestion d'interventions
Application mobile
Benefits of mobile apps for work order management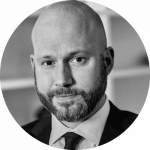 Kieran Le Peron
April 3, 2018
Companies that manage mobile teams and field technicians face multiple challenges. Work order mismanagement can seriously affect productivity and impair organizational performance. That's why an SaaS-based (hosted in the cloud) mobile workforce app offers many compelling benefits.
Take on the growing challenges of work order management
An Aberdeen Group report (Service mobility : The right technology for the tech) noted that, according to the companies surveyed, the first strategic action for work order management is the integration of field data into a company's information system. Additionally, the report observed that leading Field Service Management companies are 71% more likely than their competitors to develop a standardized mobile strategy across their organization.   These findings show that the speed of qualitative information transmission, as well as the adoption of mobile solutions are two key success factors. Indeed, they appear to be essential to the work order management sector as related to:  
Route optimization

Instantaneous data transmission

Collection and processing of reliable field information

Development of relevant performance metrics

Optimization of customer satisfaction
6 constraints that affect mobile technicians
Every day, field technicians must manage multiple tasks and demands. Often, it isn't their expertise or the difficulty of the work order that's problematic. It's everything else:  
Route planning (by the driver or the technician) requires optimization in the face of changing traffic conditions. Vehicle-related problems, such as breakdown and maintenance, can also cause work order cancellations.

Field technicians don't always have all the necessary work order information, including location, accessibility, type of device or operation, necessary equipment, and spare parts.

Data collected by the technician, if it's paper-based and/or unstructured, may be incomplete, subject to interpretation, or illegible. Not to mention that paperwork can be lost before being transmitted to the service center where the data is manually entered.

Spare parts management can be complicated if the technician does not have real-time knowledge of inventory status and material availability.

A work order can quickly become a failure if the site is inaccessible.

In the event of unforeseen circumstances (e.g., canceled appointment or emergency work order planning), the technician must be informed quickly. The route must be re-optimized, according to these new parameters.

Customer communication can also be problematic, especially if the technician doesn't have accurate contact information. Poor communication multiplies the negative consequences: a dissatisfied customer and an embarrassed technician or dispatcher.
Can operational costs be reduced while improving productivity?
For field service organizations, this is the heart of the matter: greater efficiency reduces costs and increases productivity. But achieving this goal is not that easy. Communication among the service center and the planners, the field workers and the customers needs to be seamless. It is also essential to have reliable data so that costs can be analyzed (e.g., fuel costs or storage space).  
Can escalating customer demands be met?
Another major issue around work order management is the prospect of satisfying ever more demanding customers. In fact, 68% of field service management professionals believe that customer satisfaction is the most important quality of service metric. That's because customer satisfaction is tied to profit generated and the First-Time Fix Rate. Plus, as we all know, the churn rate of dissatisfied customers churn is very high.  
Can service organizations set themselves apart?
Competition is stiff in the service sector so the leading players are continuously developing ways to optimize their performance. According to the Aberdeen Group, the benchmark service companies are:  
33% more likely to use mobile tools for their field technicians

20% more likely to access data and performance indicators in real time

2.8 times more likely to use mobile technologies to enter new work orders and have them validated by the service center.
4 major benefits of a mobile work order management application
A SaaS-based field service management solution allows you to achieve significant efficiency and productivity gains using a single mobile application.  
1. Increase the efficiency of your field technicians
By choosing a field service management solution, such as Praxedo, you'll give your technicians real-time access to all the work order information they need. With them every step of the way, the mobile application provides:  
Schedules: accessible online 24/7 on all types of devices (e.g., phone, laptop or tablet, Android or iOS).

Routes: optimized in real time (e.g., work order, routes, traffic info, contact details), even in case of unforeseen events.

Work order information: address, schedule, customer details, actions to be performed, equipment and parts required, as well as inventory status are all available.

Data accessible online and offline: When working in an area without cellular or Wi-Fi network access, the mobile app is functional and it synchs as soon as the network connection is re-established.

Electronic forms: Technicians complete online forms with work order descriptions that can be enriched with photographs and sent immediately to the service center. This dramatically improves reporting accuracy and timeliness.

Instant messaging: Field personnel can contact the service center or scheduler at any time, using an integrated instant messaging module.
2. Reduce operational costs with digital communications
With automatic route optimization, travel times are reduced, saving you money on fuel and vehicle mileage. Since the majority of field communications now use instant messaging, you also save money on phone calls to the service center.   In addition, digital communications makes it possible to dramatically reduce the costs attributable to paper-based transactions: paper, printers, and ink. And that's on top of the storage space eaten up by mountains of paper archives.  
3. Boost your productivity by being more responsive and efficient
When field technicians have all the necessary information, they can:  
Increase efficiency and their first-time-fit rate

Create work orders themselves when they have the time

Manage their own schedule

Communicate better with the customers thereby improving customer satisfaction.
For field technicians, a mobile application saves considerable travel time, while increasing quality of service.  
4. Achieve all-time highs in customer satisfaction
More efficient scheduling and more responsive route planning helps to increase customer satisfaction ― especially if your platform allows you to:  
Generate custom work order reports

Inform your customers in real time of their work order status

Allow the client's electronic signature at the end of the work order

Track your contractual commitments (punctuality, response time, recovery time …)

Create access to your customers using an "ordering portal to help them plan their own work orders.
As François Michelin astutely observed: "Every day the company is elected by its customers." That's why, as service providers, it's our job to find ways to keep our customers happy. Fortunately, technological advances, such as field service management software, can help us rise to the occasion by meeting the challenges of a fiercely competitive marketplace."