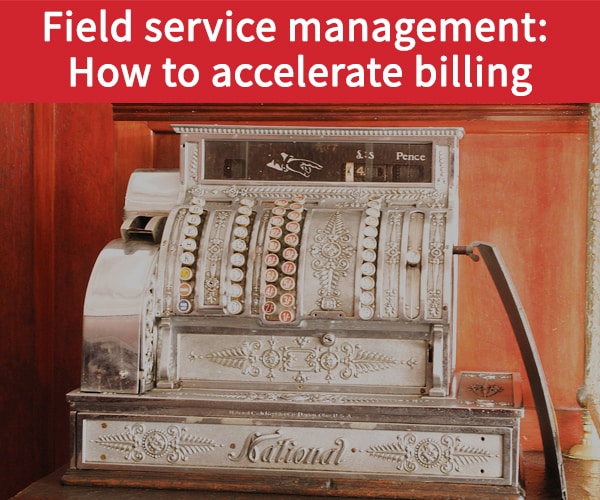 Software
Productivity
Field Service Management
Logiciel
Productivité
Field service management: How to accelerate billing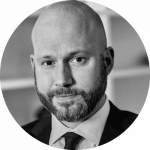 Kieran Le Peron
January 29, 2018
How much time passes between the time your field technicians complete a job and the time you can invoice your customers?
 
If it's several days or several weeks, then it's time to improve your service management and accelerate billing with software that's tailored for your business.
 
Here's how it works.
Inefficient service management wastes time
If you're still using paper spreadsheets or Excel to manage your billing processes, moving to 100% paperless operations will help you save time.
 
A dramatic before and after comparison
Canadian company Tundra Process Solutions is already realizing the benefits of the transition to paperless operations. The company automated the way it manages its employees in the field and reduced billing times by 75%. Before the company adopted field service management software, the billing process could take up to 5 weeks.
 
When Tundra was using paper for reports, field technicians were forced to constantly return to the office to drop off documents. All of these extra trips cost the company significant time and money. If technicians reduced the number of times they returned to the office, field reports were not received until several days after service was completed.
 
Faster billing brings key benefits
When the number of non-billable hours increases, the productivity of the entire company drops. And, with paper-based operations, the work is multiplied. Field technicians must complete paper reports by hand or using a device that's not connected to a centralized system. That means report contents must be re-entered into a spreadsheet or an enterprise resource planning (ERP) system by administrative personnel.
 
With fast and efficient billing, there is a significant increase in cash flow so you have new abilities to invest and attain business goals.
 
But most importantly, although small teams can struggle by with archaic, paper-based processes, once the company grows, paper-based processes become completely unmanageable. Automation is the only solution.
Start with your field operations
The transformation enabled by automated service management starts in the field. Now, all of the data required for billing is collected and captured by your technicians, delivery personnel or auditors. They're mobile, so the tools they use to complete tasks should be as well. This is why Software as a Service (SaaS) solutions are on-the-rise. According to data from Market Research Future, the global SaaS market is expected to experience a 21% compound annual growth rate (CAGR) by 2022.
 
Accelerate billing with a mobile app
With a mobile app installed on their smartphone or tablet, technicians can complete an electronic service report while they're still at the customer site. The key is to choose a customizable and intuitive solution, such as one provided by Praxedo.
 
With the Praxedo solution, service reports are customized based on your industry and your information needs — yes or no questions, checkboxes, drop-down menus and pre-written answers. Because there is very little text to type, technicians can save time, even if they have limited computer skills. The Praxedo solution automatically validates technician entries to avoid errors and incomplete forms.
 
Choose software that increases business efficiency
Always choose field service management software based on the capabilities that it enables. You must be able to leverage the benefits of new technologies to maximize business efficiency. With a customizable solution, such as the one offered by Praxedo, you can adapt the fields on service reports to suit your specific requirements.
 
For example, technicians can easily scan a bar code or a QR code. They can also include photos and videos, which are often more effective than written descriptions. Most importantly, technicians can ask customers to electronically sign purchase orders and delivery confirmation forms on their connected, touchscreen mobile device. These documents can then be instantly emailed to the customer and services can be billed the same day.
3 ways to accelerate billing
Centralize data
When you make the move to paperless service management, all of the data needed for billing is captured in your software. Information such as technicians' movements can be confirmed by GPS, and travel times are automatically recorded.
 
With the scanning function that's available in the Praxedo solution and a catalog of tools, each field technician can indicate exactly which equipment they have with them and which tools were needed to complete the job. They can use the comprehensive forms to accurately report on on-site operations and results in the field — all in real time. From now on, all information about service calls is instantaneously fed back to the service center.
 
Note that it's very important to choose software that can also be used offline, especially if your teams work in areas, such as underground tunnels, where they don't have network access. With the Praxedo solution, any updates made while offline are synchronized as soon as a network connection is available.
 
Choose software that is compatible with your ERP
Only a complete and highly compatible service management solution can enable seamless business operations. There's no point in optimizing the time it takes technicians to complete reports if you still have to manually transfer all of the data to your accounting software.
 
With the Praxedo solution, you have access to SOAP programming interfaces so you can easily connect the software to your information system. For the most popular ERPs, such as Sage 100 or Salesforce, native connectors are available to ensure optimal synchronization. Now your data flow is both centralized and automated.
 
Expedite payroll preparation
Effective service management software also allows you to simplify and accelerate payroll tasks. Office staff can find out how many hours your technicians worked in a single click, with no need for technicians to complete timesheets.
 
Look beyond billing to increase visibility
With easy access to extremely accurate data about your field operations, you gain new visibility that helps you increase productivity.
 
Paper documents make it hard to determine productivity levels and billable hours. In contrast, the Praxedo solution lets you analyze data to determine your first-time fix rate and to discover which technicians are most effective and why. You can also use this insight to understand where things went wrong so you can make improvements and reduce the number of non-billable hours.