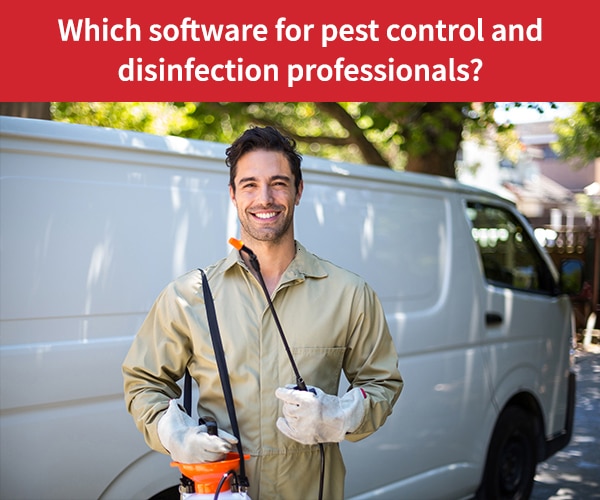 Software
Field Service Management
Secteurs d'activité
Logiciel
Pest control and disinfection: choosing the right field service management software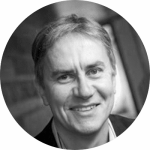 Xavier Biseul
February 26, 2020
Companies that specialize in pest control and disinfection are increasing the number of on-site services they provide, from diagnostics to preventive and curative measures. Using field service management software is essential for these companies. The key is to choose the right solution.   Pest control and disinfection professionals take care of all of the creatures that can infest our daily lives —cockroaches, mosquitos, bedbugs, wasps, hornets and other insects as well as rodents, particularly mice and rats. These extremely rapidly reproducing mammals can cause significant damage by ravaging and spoiling food, gnawing on wooden posts and beams and chewing electrical wires. They can also transmit diseases.   Pest control specialists use a range of techniques from fumigation and misting to traps, bait boxes, repellent sprays and biocides to eliminate or scare away pests. These professionals must be government-licensed and the pesticides they use are regulated.
The industry has strict regulations
In France, the profession is subject to a strict regulatory framework. Companies specializing in pest control and disinfection must obtain a "Certiphyto", a certificate authorizing professional use of phytopharmaceutical products.   The 2007 European REACH regulation restricts the way chemical substances are produced and used to better protect human health and the environment. To ensure a quality approach, the AFNOR U 43-500 standard describes best practices for applying phytosanitary products and biocides.   Other international standards include:
ISO 22000 for food safety
ISO 9001 for quality management
HACCP for health safety
IFS and BRC for food processing and production
Compliance is essential for public health
This regulatory and standards-based framework ensures that pest control and disinfection companies always operate in a professional way. These companies operate in all economic and social environments, from residential housing to industry and retail. With their knowledge of biology and chemistry, they're often called upon to play advisory and prevention roles.   On-site technicians in the industry provide several types of services. It all starts with the inspection and identification phase. For example, by inspecting the premises, they can identify where and how rats and mice are traveling through it.   They can then put prevention measures in place by setting rodent traps in particularly sensitive locations such as restaurants, hospitals, school cafeterias and other public buildings where hygiene is critically important.
Field teams deliver emergency and preventive services
Field teams provide emergency service if there is an infestation and recurring service based on contracts with regular customers such as condo corporations. For example, disinfection programs might involve several dozen apartments in the same building complex.   To manage these various services, it's essential to use the right field service management software to coordinate customer requests, create and optimize technicians' schedules, move to electronic service requests, and ensure all of these actions are traceable.  
The technicians' mobile app is like a control tower
Praxedo offers a solution that's particularly well-suited to the industry. It includes a mobile application that helps technicians improve productivity and the quality of their work. The app guides them while they're on the road, lets them know when their schedule changes and allows them to quickly complete pre-filled service reports.   Once customers electronically sign the service report, it can be sent to them in real time with photos of the completed work attached as supporting material if necessary. The latest generation of field service management software digitizes the end-to-end information flow, from service request to invoicing.
Technician safety is the top priority
One of the 10 good reasons to use field service management software is related to technician safety. Because technicians handle toxic products that can be inhaled, safety is crucial in the pest control and disinfection industry.   Before starting a job, technicians can use their mobile application to confirm the list of rules to be followed and the personal protective equipment — clothing, gloves, safety shoes, glasses — that must be worn. This safety checklist ensures technicians have all the necessary elements to successfully complete the job without taking risks.   Finally, using field service management software allows the service provider to considerably improve the quality of service it provides to customers. In an increasingly competitive economic environment, this fact should not be overlooked.
Information traceability is a key requirement
Field service management software also enables information traceability, which is essential in the pest control and disinfection industry. The service provider has the complete service history for any given customer.   This information allows them to identify statistical trends and metrics that contribute to the success or failure of a particular type of service. With this insight, service providers can deliver higher quality of services to their customers and assess the profitability of particular services.  
Improve service management to stand out in hyper-competitive markets
According to the research firm, Xerfi, the pest control and disinfection market has experienced growth and high margins for several years. A Xerfi report indicates the net profit of pest control companies exceeds 6% and financial profitability is around 25%.   The reports also notes these attractive numbers are increasing competition in the industry, particularly in companies that offer multiple services. This new competition makes it difficult to increase prices, which was the traditional approach companies took to improve business in the industry.   Today, the best way to stand out is to play the expert card by optimizing service management to increase quality of service.