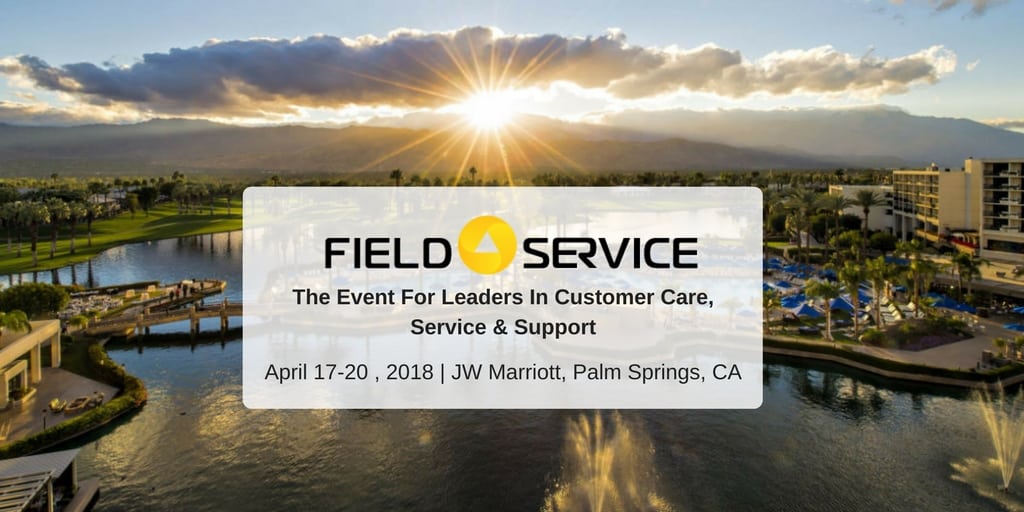 Praxedo to attend Field Service USA 2018 (April 17-20 in Palm Springs, CA)
Praxedo continues its development in North America by participating in Field Service USA 2018.
A first-time participant in the Field Service USA event, the field service management software provider will be present as both an exhibitor and a sponsor.
The annual event is being held in sunny Palm Springs, California, April 17-20, 2018.
A major international event for the field service industry
Since 2003, Field Service USA has been the most important North American event for the service and field service management industries.
This year, more than 100 speakers, including top managers from international companies such as Cisco, Otis, Siemens, Comcast Business, Thyssenkrupp, Fujitsu and others, will share their insights.
The conferences will address some of the most relevant topics in the service industry, including:
The advent of a new business model: Everything-as-a-Service (XaaS)
Artificial intelligence and machine learning
Digital tools for customer satisfaction
Best practices to recruit, engage and retain teams
An important milestone in Praxedo's US strategy
Praxedo's participation in Field Service USA 2018 is part of the company's strategy to grow its business in North America.
The French leader in field service management software already operates in Canada through its Montreal-based subsidiary and has become one of the leading players in the market.
Praxedo has also gained international recognition for its inclusion in the Gartner Magic Quadrant for Field Service Management since 2016.
By joining the world leaders who will attend the Palm Springs event, Praxedo is setting its sights on finding new customers and partners in the United States.
Join Praxedo at Field Service USA 2018!
[btnpraxedo href="https://l.feathr.co/v1/field-service-2018-praxedo-i" label="Learn more" color="blue"]