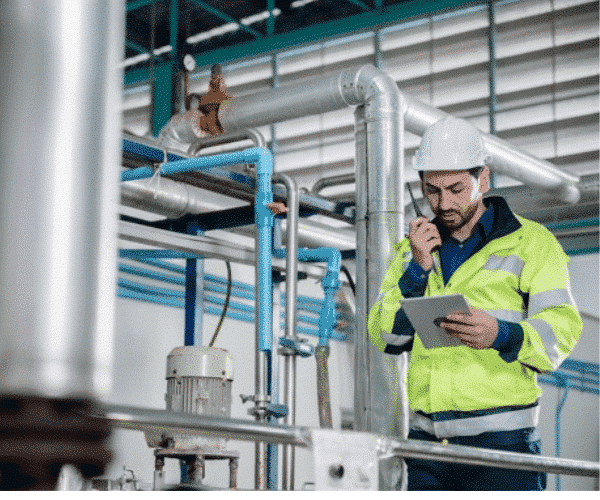 Field Service Management
Productivité
field technicians
service businesses
Overcoming Field Service Management Challenges in service businesses: Facing these 7 main challenges head on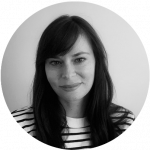 Tania Piunno
Service-based businesses, regardless of industry, provide specific services to customers to help fulfill a need. Most service businesses have several technicians that perform jobs such as installations and maintenance in the field. Some examples include HVAC professionals, telecom providers, electricians, plumbers, among many others.
To be successful, organizations with technicians at different, sometimes remote locations, require software to help manage work orders received, gain visibility into their field activities, automate information, optimize routes and keep costs down.
From intelligent scheduling to integrations with third-party information systems, field service management software can provide you with the right tools to reach the ultimate goal of service excellence.
We've complied the 7 main challenges a field service business must overcome.
1. Improving customer satisfaction
Customer satisfaction is the ultimate end goal for any service company in any industry. Whether it is the time required to solve a customer problem or the actual quality of the service provided, field activities are often measured in terms of customer satisfaction.
This metric is significant for a growing service business because bad customer service results in fewer clients and less revenue at the end of the day. Hubspot conducted a study on customer satisfaction that reveals how 80% of survey respondents admit to switching companies after a single bad experience.
In fact, a Forbes article describes the impact of poor customer service and how brands have lost billions of dollars as a result. It further explains that if a business "isn't already customer-focused, it's time".
TECHNOLOGY IS BOTH A CHALLENGE AND A SOLUTION, IN FACT
Living in a tech-driven world has increased customer expectations. People know what's possible and they expect near flawless service quality every single time. While technology raises expectations, it can also help field service providers meet them. For example, service businesses can use field service apps to improve their internal processes and workflows to be able to offer faster, more effective and personalized experiences than paper based systems.
But the only way to improve quality of service is to be able to measure the outcomes.
Previously, customers would complete a paper-based survey with their feedback when it was time to renew their contract. Today, field service management software enables customers to provide input in real time so that quality can be improved immediately.
2. Transitioning to 100% paperless processes
The ability to centralize information to free up more time and increase productivity is only truly possible through digitalization. Paper processes are slow, expensive and error prone. When you digitize your workflows – from initial service request to signed work order report – information exchange is smoother and faster.
REAL-WORLD USE CASE
Boardwalk, a Canadian company and field service team providing residential rental apartments across several provinces with 200 field technicians, significantly improved their relationships with contractors after going digital. Before implementing Praxedo, they were scheduling their technicians the old way, into a time slot on Excel spreadsheets, with no visibility into which resource was available and when. Suddenly they had "a comprehensive view of technicians' schedules across all offices" with Praxedo's field service management solution, and advanced scheduling functionality simplified the process for dispatchers at the main office.
3. Intelligent scheduling
Nothing wastes more precious time than inefficient scheduling. On the contrary, having real-time insight into the location, availability and skills of your mobile teams allows you to increase response times and better accommodate urgent requests, as well as avoid scheduling conflicts. It's expected in today's field service industry!
Optimized scheduling and route planning helps you get a better handle on your field service operations. As a field service company, you want to keep distances between job sites as short as possible for your technicians to save time. Your dispatcher needs activity tracking capabilities to view the work order status of each resource. You want a visual representation of everything that is happening in the field, on a map. Praxedo's scheduling software offers greater work order management flexibility, for more visibility, simplified tasks, real-time updates and ultimately, happier customers.
MORE ENGAGED TECHNICIANS
Optimized schedules also help technicians feel more motivated and valued, improving their willingness to act as a brand ambassador for your company. All the information they need to work autonomously is available in their mobile app. With geolocation capabilities, they're also spending less time getting from point A to point B. Employee engagement is a big service management challengethese days.
4. First-time fix rate
The first-time fix rate (FTFR) is an important indicator for measuring service quality. Having a good FTFR means your technician succeeded in solving a customer problem on their first visit.
Your first-time fix rate directly affects how customers feel about your company and the service they're getting. Customers are legitimately frustrated when their issue cannot be resolved on the first visit due to lack of expertise or spare parts. Customer satisfaction becomes much easier with field service management software like Praxedo!
RAPID ISSUE RESOLUTION IS A WIN-WIN FOR EVERYONE
When the issue can't be resolved on the first visit, customers have to wait, hoping the next visit will result in a fix.
If it's a piece of equipment that needs fixing, failure to resolve the issue may cause financial losses for the customer. Moreover, your service business will likely experience a financial loss due to additional scheduling requirements, higher fuel costs, possible late penalties and lower customer satisfaction.
Field service management software can improve the first-time fix rate by addressing the root cause of these delays. Intelligent scheduling capabilities ensure that a technician with the right skillset is sent to each job, with the right spare parts, in a timely manner, increasing the chance of a successful visit.
5. Meeting Service Level Agreements (SLAs)
SLAs are contracts that guarantee a certain level of service performance for the customer. For example, a customer may want to ensure that a job is completed within a 2 hour timeframe. With field service management software like Praxedo, contracts can be created and associated with a given work order.
MONITORING KEY PERFORMANCE INDICATORS (KPIS)
Being about to view KPIs gives you real-time insight into some of the areas you might want to improve on, including:
The number of work orders that were executed, on what day and at what time

The number of work orders that met the required deadlines described in the SLAs

Work order duration for a particular customer compared to the average duration
DATA-DRIVEN DECISIONS ARE HIGHLY ENCOURAGED
Analyzing historical data allows service businesses to make more informed business decisions. With field service software, you have full insight into field operations in one view. You can structure your operations workflows how you want so that you always have the information you're looking for accessible whenever you need it.
The right data insights ensure you take the actions required to maintain a certain quality of service.
6. Learning how to cut costs and invoice sooner
Technicians can use their mobile device equipped with a user friendly mobile app to record service times, travel times and break times. And they can quickly complete work order reports at the customer site with easy-to-use electronic forms that offer drop-down menus, check boxes and support photos and electronic signatures. These important mobile capabilities allow service providers to cut down on travel costs, and use less paper.
SAME-DAY INVOICING BECOMES POSSIBLE
When your field service management software is integrated with your enterprise resource planning (ERP) or accounting system, invoices can be automatically created in real time based on the information that was captured in the field.
Leading HVAC company in the Toronto and surrounding area, Vari-Therm Ltd, now sends out invoices the same day, whereas before Praxedo, they waited until the following Thursday to bill clients for the work that was done 2 weeks prior. Getting paid faster allows them to better track their cash flow and eliminate any gaps.
7. Easy integration with enterprise systems
To help technicians avoid typing errors, another of the many challenges in field service, when completing electronic forms, some fields can be pre-populated with data from the enterprise information system. But, integration does not have to stop there. A best-of-breed field service management solution can also interoperate with your enterprise resource planning (ERP) and customer management system (CRM) software using application programming interfaces (APIs) and web services.