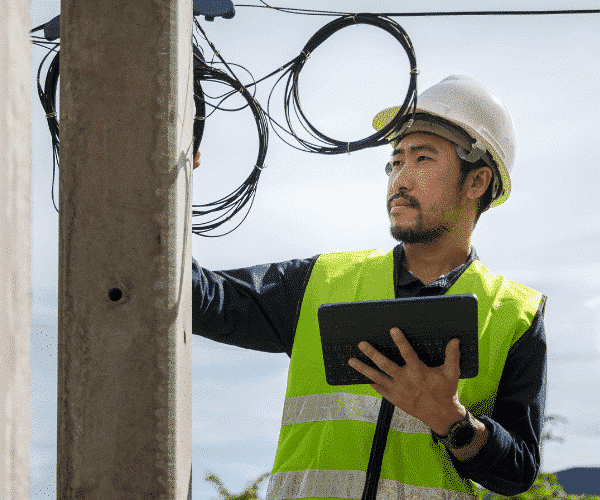 Field Service Management
subcontractors
broadband
Ensuring seamless integration of subcontractors for broadband installation services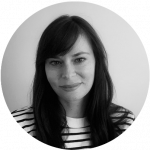 Tania Piunno
The broadband communications industry relies heavily on the capabilities and expertise of third-party contractors. These companies often undertake civil infrastructure projects that drive economic advantages and improve the quality of life for civilians. Some of the industries involved in bringing these installations to life include utilities, construction, rail and telecommunications/broadband.
One of the most important pieces of the infrastructure puzzle is the pool of highly trained, qualified technicians responsible for installing broadband and essentially delivering telecommunications to thousands of residences, buildings and institutions across the US and Canada.
The need for contractors in this space
Depending on the size and extent of the contract, broadband companies will work with one or multiple third-party contractors to get the job done. That's because working with and maintaining a network of trusted subcontractor partners to carry out jobs on-premises lowers their costs and generates faster response times than in-house engineers and field teams.
The main challenge
Ensuring seamless integration and standardized practices across fleets and projects becomes difficult without the right software. In some cases, third-party contractors may also subcontract certain aspects of these broadband installation projects to others, complicating things even further.
Field service management (FSM) software is highly beneficial for service companies looking to implement standardized practices across the board, especially for large-scale projects. For example, ensuring safety standards are adhered by all field technicians is extremely complex without a tool to automate processes and facilitate communication between teams. Companies that deal with third-party contractors have no way of creating accountability for employees or driving up productivity across subcontractors doing the work.
How FSM software helps keep technicians safe
FSM software provides a digital record of training completed by the team, so that all field technicians from every contractor are able to work safely and prioritize protocols in accordance with health and safety policies of their clients.
Managing multi-level subcontracting with ease
FSM software facilitates multi-level subcontracting enabling administrators and office teams to better manage many contractors, and even their subcontractors, through functionality such as advanced scheduling and dashboards providing valuable insights in real-time. Software helps organize the different levels or groups of field teams and identify whether they are your employee or a subcontractor.
From the technician's perspective, the mobile application is a breeze to use. Once they download the Praxedo app, they can view their schedules, jobs, and even pull up the history of work performed on certain pieces of equipment. This eliminates the need to have to call the main office to ask questions. Their answers are at the palms of their hands.
Standardizing critical processes and activities
With subcontractor field service management solutions, tasks like technician scheduling are instantly simplified. With the app, every engineer onsite, including subcontractors, have their schedules accessible anytime, anywhere. The technology optimizes each work day, so that they can spend less time travelling and more time focusing on the task. They can use the app to complete work order reports as they progress. It also provides service managers with peace of mind, knowing that everyone is aware of what they should be doing and where they need to be.
Supporting mobile teams and reporting structures
Building out and maintaining broadband infrastructure has multiple aspects to it – from network design (internal and external), audits and maintenance, to duct, chamber, cable installation, and fiber testing including insertion loss measurement.
Each phase of the project can take a different amount of time and require different skills. FSM software can help with configuring teams and processes, based on people's experiences, skillsets and training credentials, among others. It can also be used to allocate equipment and tools to different teams or jobs, providing better control over all resources being used in the field.
Monitoring subcontractor engineer activity
Just as with direct or in-house employees, automation and other key features of field service management help contractors in telecommunications be more productive. Based on skill sets and other key information, it can allow you to assign jobs to the most appropriate field service engineer, regardless of whether they are a direct employee or a subcontractor.
More control over information exchange
It is important that information is protected, especially when more than one company is involved in a broadband installation project or providing servicing support. A key feature of field service management software designed for the broadband industry is that it can provide controls over data so that third-party contractors and other subcontractors can only access specific information required to complete those jobs.
How to seamlessly integrate contracted engineer fleets
Rolling out broadband infrastructure can be a disruptive activity for those living and working in areas where the project is taking place. Service providers require peace of mind knowing the engineers working on behalf of their third-party contractors are adhering to the same standards, ethics and levels of professionalism as their own in-house engineers.
When installing fiber broadband, why risk the following:
Field engineers not knowing where they need to be
Team members not being able to access their schedules
Employees not being properly trained on your safety protocols
Technicians not completing jobs properly
Work taking too long
Resources making too many errors
Work order reports being misplaced or lost
Telecom workforce management software like Praxedo ensures that every subcontracted engineer working on your projects is working productively and safely and officially a part of your team.
Ultimately, if you're going to treat subcontractors like your in-house engineers, then giving them access to FSM software as a means of accessing vital information is a good place to start. As a result, they will work more efficiently and maximize their productivity on the job, whether for installations, maintenance or repairs. From the customers' perspective they are your business and your brand. They should be treated the same in the field. And, empowering them with the right field service management tools is the only way to ensure a successful deployment.
Download our white paper and learn why best-of-breed FSM software is the ideal approach when it comes to balancing agility, value, performance and usability for broadband service companies.