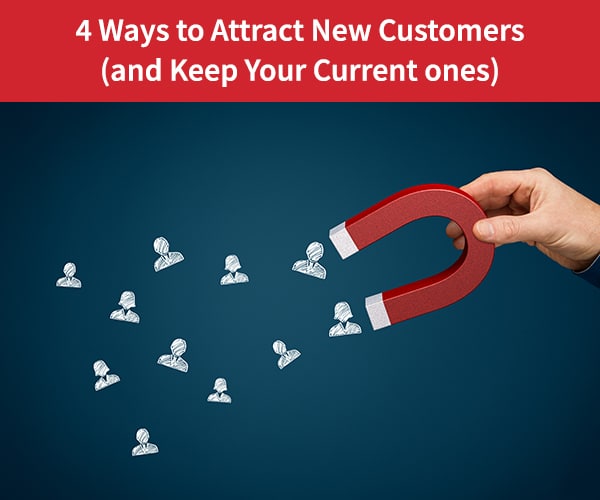 Field Service Management
Customer Satisfaction
customer experience
Field service businesses: How to win at customer service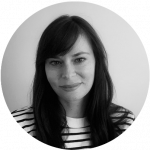 Tania Piunno
Organizations that offer customer-facing services need to provide positive experiences at every stage if they want any chance at getting repeat business. In recent years, customer expectations have risen dramatically, to a point that puts them in more control than ever before.
 
Today's buyers are smart with how their money is spent. Before they buy a product or service, they do extensive research to compare pricing, features and past reviews to determine whether they're getting the best bang for their buck. Technology has made all this information available for people to see, which fosters innovation among competitors and ultimately sets the extraordinary companies apart from the not-so-great ones.
 
The market is no different for the service industry and Field Service Management software is helping businesses across North America thrive in an extremely competitive landscape. Customers expect to be delighted through every stage of their journey and if a service company isn't exceeding those expectations, alternatives can easily be found.
 
Within the service industry, being helpful in the way you respond to their requests should be the foundation of your customer experience strategy. How quickly you acknowledge inquiries is another detail of high importance. In fact, 58% of consumers in America will not hesitate to switch providers because of inadequate customer service.
 
We've rounded up the best ways for service businesses to attract new customers and keep their current ones happy, so that they can gain a competitive advantage and achieve sustainable growth. Winning at customer service means doing these 4 things:
1. Simplifying your customers' lives
First impressions are everything and an overarching principle for responding to a customer need is to simplify the user experience. Figuring out what the customer needs to get done and providing tools that make their journey easier is the key to fulfilling their expectations.
Providing a mobile app for technicians in the field
The most efficient way to manage field services today is to equip technicians with a device integrated with an easy-to-use mobile application to capture important data from the customer premises. Mobile apps like Praxedo give technicians the vital information they require to interact with customers in unique, personalized ways, strengthening the business relationship.
Access to a customer portal
Praxedo's customer portal gives customers and contractors access to create and track work orders in real-time. Customer portals are important as they are considered a central support hub and knowledge source that keeps users in the loop. Self-service options are a great way to keep customers engaged and up-to-date on everything happening with their work order in a unified place.
2. Building a solid relationship
Technicians are the main point of contact for customers in the field. It is important to offer tools that empower them to build stronger relationships and foster loyalty with the people they interact with. Field technicians that can use smart, collaborative devices to identify problems and find solutions faster, make customers happier as a result. Receiving a service from a knowledgeable, certified technician creates trust and can only solidify the partnership even after the service is complete.
Features that improve service quality
Field Service Management software should optimize routes, simplify admin tasks for technicians in the field and enable memorable in-person experiences. GPS functionality helps technicians arrive onsite on time, every time. Features like self-scheduling of work orders assist technicians in accommodating nearby customers in the event of an emergency. These small yet powerful details help keep them in close contact with customers and be more responsive to their needs, which adds up to higher satisfaction levels.
3. Facilitating communication
The tech-savvy customers of today need to know the status of the work being done just as much as the service company does. And they need it in real-time. Simple methods of communication such as alerts or notifications sent throughout the service call, help customers understand what to expect and when.
Being proactive
A proactive approach to customer service will always delight them. Sending updates at various points of the customer journey to inform them of the status of the job is a great way (and easy way!) of showing you care. With Field Service Management software like Praxedo, customers will benefit from receiving texts or emails automatically when a technician changes his or her status to "on the road", when an appointment is booked or confirmed, when a technician arrives onsite or when the work order is validated. In today's day and age, keeping people waiting for a response or update leads to unhappy customers.
4. Going digital
Paperless forms make everything easier and faster. They allow employees across the service organization to be more productive and focus on tasks they wouldn't normally have time to do during their work day.
 
Digital tools like mobile phones help technicians easily navigate to customer sites and respond to requests more rapidly. The Praxedo mobile app simplifies the way they work, so that travel time is reduced, and critical data can be efficiently captured.
 
Customers are happy to sign-off directly on the mobile device and payments can even be accepted on the spot. The PDF generator automatically sends work order reports to customers after job completion.
Gain more customers through word-of-mouth
Most importantly, service companies need to remember that customers will always speak about their positive (and negative) experiences with others. Word-of-mouth is a powerful form of communication because people trust people they know – their friends, family, and even their coworkers.
 
If a customer received amazing service from a field service company, they will make it known to their friends and family who will trust that feedback and consider it the next time they need the same job done. Praxedo is helping businesses across a variety of industries achieve this level of trust by offering a cloud-based solution that improves Field Service Management (FSM) and boosts customer satisfaction.