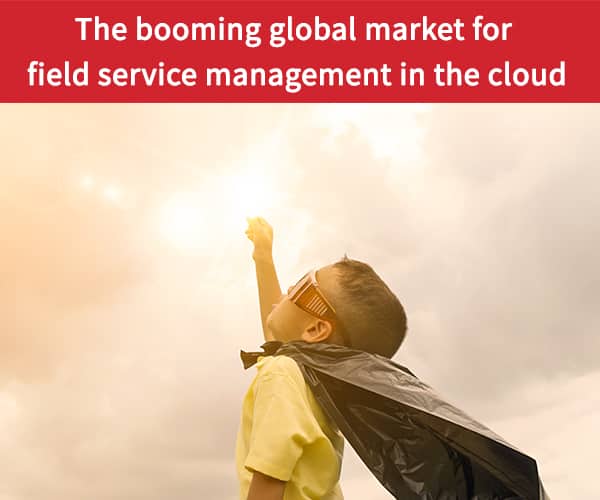 Software
Field Service Management
Gestion d'interventions
The booming global market for FSM in the cloud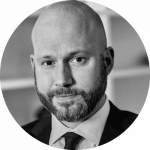 Kieran Le Peron
A study published in September 2017 by the Indian firm MarketsandMarkets confirms we're about to experience a major boom in the growth of cloud-based field service management solutions. The study, entitled Cloud Field Service Management Market – Global Forecast to 2022, forecasts an overall market growth rate of 17.3% per year for the 2017-2020 period. And it predicts the market will increase from USD $1.01 billion in 2017 to USD $2.25 billion in 2022.
The cloud enables key business goals
According to the MarketsandMarkets study, the need to lower costs while increasing flexibility, agility and security will drive the demand for cloud-based field service management solutions. By enabling these capabilities, cloud-based solutions help service companies with field teams significantly improve their operational processes.
Cloud-enabled mobility for field service management is also expected to experience record growth rates over the reporting period, with planning solutions responsible for the lion's share of the growth. As more and more companies realize that cloud-based mobility solutions are easy to deploy and enable the flexibility that is crucial for business growth, adoption rates are likely to significantly increase in the coming years.
Costs drop, efficiency increases
Cloud-based field service management solutions give businesses new ways to increase profits and cut costs. They can dramatically improve efficiency and take advantage of the rapid growth of connected devices enabled by the Internet of Things (IoT). But the benefits of the cloud are not limited to improvements in field service management. Other groups within the business — accounting, human resources, operations, and logistics — also benefit from the move to the cloud.
Asia Pacific will overtake North America in growth
The MarketsandMarkets study reveals that while the U.S. and Canada accounted for the largest share of the cloud-based field services market in 2017, the Asia Pacific region is expected to experience the strongest growth rate by 2022, especially for mobile applications.
While the market for cloud-based field service management is strong and growing, some barriers to adoption still remain. For example, many field service companies are not yet aware of the benefits of the cloud, while others are reluctant to make the move due to concerns about regulatory compliance requirements.
 
Download the MarketsandMarkets study.