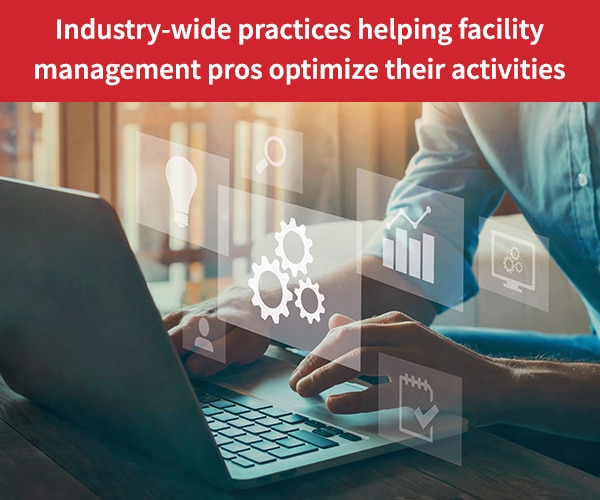 Field Service Management
Optimization
Understanding the role of facilities managers in day-to-day operations and what does a facilities manager do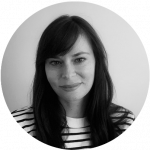 Tania Piunno
Our generation has always spent a lot of time indoors, and the COVID-19 pandemic has only augmented that. According to USA Today, society has become an "indoor generation", spending much of each day inside. This includes the time we spend in our homes, at the office, and even in the car. However, indoor living doesn't always have the most positive impact on mental and physical health. People often feel tired after an 8-hour workday sitting in the same space and poor ventilation may contribute to breathing problems and believe it or not, depression.   Which is exactly what makes the facility manager's job so utterly important. A large part of their day involves ensuring buildings are functioning properly from both an operational and security perspective. When dealing with a sizable establishment that lodge's many people, a dedicated person or team is needed to manage day-to-day operations, schedule maintenance and repair jobs and secure the premises so its occupants feel safe.
Why their jobs are more complex than ever
The arrival of the novel coronavirus has complicated facility management jobs even further. Seeing as the way in which a building is run plays a significant role in the spread of the virus, the facility management industry has had to enforce stricter rules and protocols. Creating and maintaining a functional and healthy environment for anyone that uses the facility is twice as imperative as it was before.   Facility managers are seeking better ways to manage these properties and field service management (FSM) software is making them more efficient. In a highly competitive market that involves many different tasks such as HVAC maintenance, overseeing repairs and renovations, managing lease renewals and so on, the right software HVAC tool is required to run seamlessly with existing business processes.
What do the daily activities of a facilities manager look like?
In facility and property management, not every job is the same. Property managers work across a broad range of sectors and disciplines thus tasks may vary slightly. But as a general rule, they will be responsible for the strategy and operational planning of a building's physical space. Heating and cooling maintenance, landscaping, security management such as testing of fire alarms and electrical systems, plumbing issues, coordinating cleaning services and responding to emergency calls are all examples of the activities they must juggle every single day.   For facility management professionals, safety is a big thing! With COVID ever present, ventilation and hygiene practices have gone up a notch and ensuring the buildings they cover run according to plan is their main priority.
How do they manage it all and cover their bases?
With the numerous tasks they must deal with every day and pressures to get them done fast, visibility into technician's schedules is crucial. The ability to make last minute adjustments and have schedules automatically updated in real-time for the field workforce to see, is also pivotal in this industry.   Field service management software solutions like Praxedo help facility managers support demanding customers more rapidly. Praxedo provides an easy-to-use mobile app to increase the quality of service offered to tenants without breaking the bank. On-site installations and emergency jobs are handled with more precision through automation. Subcontractor management at various customer sites is facilitated through streamlined work order tracking – not spreadsheets. Running an efficient facility and property management business means following industry-wide practices that help improve compliance, eliminate manual processes, embrace preventive maintenance and keep customers in the loop.
The benefits of field service software for facility and property management
IMPROVED COMPLIANCE
Compliance risks often come with legal liabilities, which can also mean hefty fines. Facility and property managers need to abide by certain procedures to ensure safety, security, contractual and other practices are adequately met. Cloud-based field service software organizes critical information on rules and regulations in clear and concise ways, so that the information is always accessible in real-time anywhere, via any end-device. Specific data and instructions can be attached to each work order, simplifying the technician's job.  
ELIMINATION OF MANUAL PROCESSES
Most field service companies would agree that manual processes are time consuming and highly inefficient. The struggle is even more real for facility management professionals that undertake a vast array of jobs and need to respond quickly to each of them. In using a plumbing dispatch software for automated scheduling, handling emergencies that take place in busy facilities instantly becomes easier. Automation removes redundant tasks altogether, saving the business time and money. Maintaining visibility in the field can't be done properly without it, and when you're managing multiple jobs at once, having to enter information manually simply doesn't cut it anymore.  
SMOOTH PREVENTIVE MAINTENANCE
In order to maintain the efficiency of building equipment and systems for the safety of the occupants, preventive maintenance is of the essence. In this line of work, there is no room for unplanned downtime or costly emergency repairs. All of this can be avoided with a scheduled maintenance plan in place. Field service software enables property owners and managers to maximize their team's efficiency and response times by automatically scheduling regular maintenance for equipment before it fails. This proactive inspection strategy maintains the reliability of the asset so you can catch the problem before it starts.  
CUSTOMERS ARE ALWAYS IN THE LOOP
Today's customers expect timely service, helpful advice and a pleasant experience time and time again. With field service management software, no customer goes unnoticed. The tool can be configured to send updates automatically at every stage of the work order to keep clients in the know. When a technician is on their way, the customer gets notified. When the work is complete, the customer receives confirmation. A technician can even acquire the customer's signature while on-site from their mobile app which is sent back to the central office once the work order is closed. Streamlined communication tactics such as these increase transparency, provide key information to customers, and foster long-term loyalty.