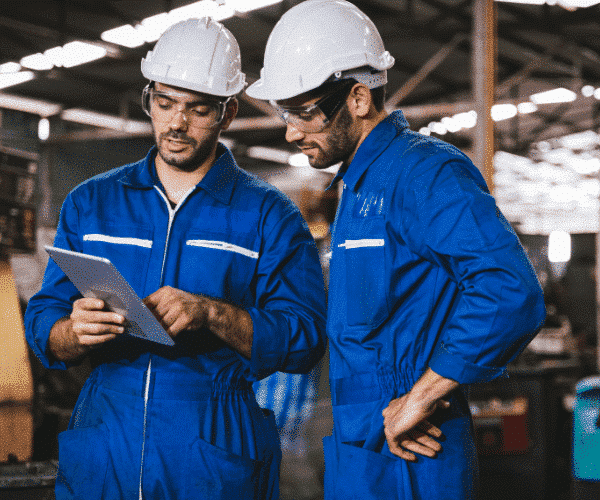 Field service management: 5 practices to avoid in order to boost your business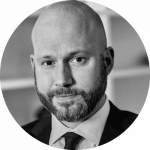 Kieran Le Peron
In today's fast-paced world, businesses need to be efficient and streamlined to stay competitive. Field service management, in particular, requires a high level of organization and coordination to ensure that everything runs smoothly. Yet, many companies still rely on outdated paper-based systems, which can be time-consuming, error-prone, and ultimately hinder growth. In this blog post, we'll explore five common practices that businesses should avoid if they want to boost their field service management operations. 
1. Manual service scheduling
Scheduling field service activities by hand is both complex and time-consuming. If you keep it up, you'll never be able to become fully responsive to your customers or fully efficient in monitoring your field operations. When attempting to manually create schedules that combine recurring maintenance and emergency service requirements, you must consider technicians' availability, travel times, and skill sets for the job, as well as check spare parts availability. This task quickly becomes very tedious, if not impossible when done manually. To overcome these challenges, you need field service management software that automates service scheduling, allocates the right resources for the job, and performs all of the hard work for you. This will enable you to focus on what truly matters for business growth: customer satisfaction.
2. Paper service reports
For technicians, nothing is more boring than filling out pages and pages of field service reports, whether they're at the customer site, in their vehicle, or at home. They don't like this part of their job.   Paper service reports are also a pain for admin staff who are responsible for invoicing. Technicians give them the reports once or twice a week on average so there's always some amount of delay since the service was completed. Also, because technicians are not writers at heart, their reports are often written in a rush, illegible, incomplete, or sometimes missing altogether because they were lost on the road. Then of course, there's the task of manually re-entering all of the information into the computer system.   In terms of billing deadlines, the need to process paper reports creates a bottleneck that lengthens the time between service call completion and invoicing the customer. Drop paper service reports and go digital.
Everyone wins:
Technicians enjoy their job more
Admin staff can accelerate their tasks
Customers have a complete report of all activities carried out on their premises
Your business benefits from better cash flow because invoices can be sent the same day service was provided
3. No mobile app for technicians
In an industry that relies on maintenance technicians who are always on the move, it's unthinkable not to provide them with a mobile service app to enhance their productivity and efficiency. A mobile application gives maintenance technicians one-click access to their schedules and all the information they need to understand their upcoming tasks properly. It's crucial for technicians to have real-time access to information about their service calls, so they are always aware of any last-minute cancellations or rescheduling. Equally important is their ability to respond quickly and effectively to emergencies and unexpected events that can happen at any time. Also, remember that a mobile application keeps your technicians and service center connected, making communication much more comfortable. So, if you haven't already, equip your technicians with a mobile application specifically designed for their job.
4. Internally-developed field service management software
You're a service business, your job is field service, not software development. Invest in your business and don't waste your money trying to develop endless home-baked solutions. It's a waste of time and money. Instead of trying to reinvent the wheel, get in touch with companies that develop specialized software. They've already invested in creating software that's tailored to your industry. And a little advice: choose a cloud solution rather than software you install on your local servers. The advantage of the cloud is that you can use a password to access the software from anywhere, at any time. Another advantage of a cloud solution is that you won't have to worry about updating the software. There's no need to hire an IT expert to keep your software running. To optimize costs and get the most from your investments, work with specialists. Don't try to do it all yourself.
5. Leaving customers in the dark
In today's world, customers have become accustomed to benchmark services like Uber or Amazon. Uber offers customers a real-time view of their driver's location in relation to their own, while Amazon provides updates on delivery status from the moment an order is placed until it arrives at the doorstep. As a result, customers now expect the same level of service from their service technicians. In order to meet these higher quality of service requirements, it is no longer acceptable to leave customers in the dark by providing vague timeframes such as "between 8:00 am and 2:00 pm". To keep customers informed and satisfied, businesses must embrace field service management software that allows for real-time communication via text messages and emails. This will ensure that customers are notified promptly about technician arrival times, any delays, and progress updates, even in cases where they are not on-site themselves.
In summary, field service management is a critical aspect of business operations that requires a high level of coordination and organization. Unfortunately, many companies still rely on outdated paper-based systems and inefficient practices that can hinder growth and profitability. By embracing digital software and solutions, businesses can optimize their operations and stay ahead of the curve. The five common practices to avoid include manual service scheduling, paper service reports, lack of mobile app for technicians, internally-developed field service management software, and leaving customers in the dark. By implementing field service management software that automates service scheduling, provides real-time communication, and offers a mobile app for technicians, businesses can increase efficiency, improve customer satisfaction, and ultimately boost their bottom line.
To learn more about how field service management software can help transform your field service operations, read our latest whitepaper on Field Service Management best practices.  Download now
Or get in touch with a member of our team for your own personalized demo