Technician
Field Service Management
Safety
Field service management: How to reduce the risk of accidents for technicians on the road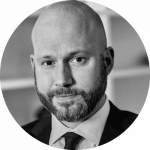 Kieran Le Peron
It's an immovable reality that mobile technicians spend many hours a week in their service vehicles traveling from one customer site to another and back and forth to company headquarters, parts warehouses, and other locations. As far as technicians are concerned, road risks are an occupational hazard. For their employers, there can be liability issues if a technician has an accident while traveling for work. These facts make accidents and claims a serious issue for service companies.   The good news is there are solutions that can prevent and limit the risk of accidents and the damage they cause to service company operations.
Work-related road accident statistics are appalling
Statistics confirm the problem:
2/3 of work accidents occur on the road (we're talking about work accidents in general, not only for mobile technicians)

Almost 50% of fatal accidents at work take place on the road

Using your phone while driving increases the risk of an accident by a factor of 3

Typing on your smartphone while driving increases accident risk by a factor of 23
Accidents affect service company operations
Looking beyond the human aspect, bodily accidents can also have a serious impact on company operations. First, you have to consider the cost of the work stoppage related to the accident victim. You need to find a replacement for the person, which is not always easy, and consider the delays caused by their absence.   The negative impact is even more severe if the injured employee is key to company operations. In these cases, the person's partial or total lack of availability can be very damaging to the company's ability to continue operating. For example, take the case of an air conditioning company where the person in charge also works in the field and is involved in a road accident that leaves him immobilized in hospital for an extended period of time. The cost of the accident can be very high for the company.   An accident involving a maintenance technician that causes injuries can also lead to criminal charges for the company manager.   Finally, a road accident at work has a real impact on the company's contract and insurance premiums so the financial consequences can be significant.
Employers have an obligation to prevent road risks
It's important to remember that employers are required to protect employee safety and demonstrate the results of their efforts. This means companies must develop a risk prevention policy with long-term monitoring.   Employers are responsible for properly managing technicians' travel, providing them with vehicles that are in good condition and organizing vehicle contents.   Olivier Picard, Managing Director of French fleet management specialists, Ocean, notes that if these steps aren't taken, liability for accidents involving bodily injuries can be assigned to company managers if legal action is pursued. "The safety of mobile employees is the company's first order of business," he says.
Understand technicians' behaviors behind the wheel
To prevent and reduce the risks of accidents for technicians on the road, service companies must use tools that help them understand technicians' driving habits while on their routes, including their speed, the way they brake and the way they accelerate.   The idea is to give companies the information needed to understand the risks technicians are taking while driving for work so they can provide training on the behaviors needed to better manage these risks.
Continuously monitor company vehicles
Monitoring the operational state of technicians' vehicles is essential to prevent the risk of accidents. Vehicles that are poorly maintained or too old have a greater risk of failure at critical moments. Companies must put an end to the wrecks on wheels we regularly see on the streets and highways.   Here again, there are solutions available to monitor vehicle operating states and provide remote insight into equipment, such as brakes and air bags, that are essential to safety.   Companies, such as Ocean, which offers connected mobility management solutions, provide this type of remote vehicle management platform. Using manufacturers equipment or its own equipment, Ocean refines and analyzes the data collected from the vehicle to better understand how it wears in the context of preventive maintenance and in relation to eco-driving to better manage drivers' changing behaviors and risk levels.
Avoid risky behaviors on the road
As noted above, using a phone while driving multiplies the risk of accidents by 3 and writing emails or text messages multiplies the risk factor by 23. But mobile technicians constantly use their smartphones to communicate with dispatchers and with customers.   Every year, thousands of people who drive as part of their job are injured in work-related accidents. This means services companies must increase safety for technicians when they're traveling, for example, from one site to another.   Again, there are solutions that help drivers avoid distractions while driving and minimize interactions with smartphones attached to the dashboard.   Take Praxedo's field service management software as an example. The software features a scheduling interface and a mobile business application for technicians. When you look at the road safety aspects associated with features for technicians on the road, there are concrete benefits.   In addition to providing GPS guidance from one location to another or to the geographic coordinates for a piece of equipment, a mobile application for technicians on the move provides several features that reduce risks on the road.  
Send automatic notifications to the customer
When the technician leaves for the customer site, he activates the "on the way" notification in the mobile application. The notification is displayed in the scheduling interface so service center staff can see the technician's location in real time and avoid contacting him while he's driving.   The software can also be configured to automatically send a text or email to the customer when the technician changes his status to "on the way". The customer is automatically alerted to the technician's impending arrival and the technician doesn't have to make a phone call.  
Limit calls with the service center
Similarly, service center staff don't have to call the technician to provide information or details about his next service call.   All of the information the technician needs can be sent to the mobile application the day before the service call so the technician is fully informed before he gets on the road.   This avoids another unwanted call during the technician's travels.  
Dictate service reports without taking eyes off the road
Finally, imagine the technician is stuck in a traffic jam and decides to enter his report. If he has to enter the information in a logbook, he's more likely to look at what's going on around him and may cause an accident.   On the other hand, if the technician has a mobile business application like the one Praxedo provides, he can activate voice dictation to complete his report without touching his smartphone. He remains attentive to his environment and can avoid rear-ending a car that brakes suddenly in front of him.   As we can see, road accidents are a big issue for companies that employ mobile technicians. But, it doesn't have to be that way.   There are solutions that allow service companies to monitor vehicle condition and technician behavior behind the wheel and to limit ill-timed smartphone use as much as possible while technicians are on the road for work.