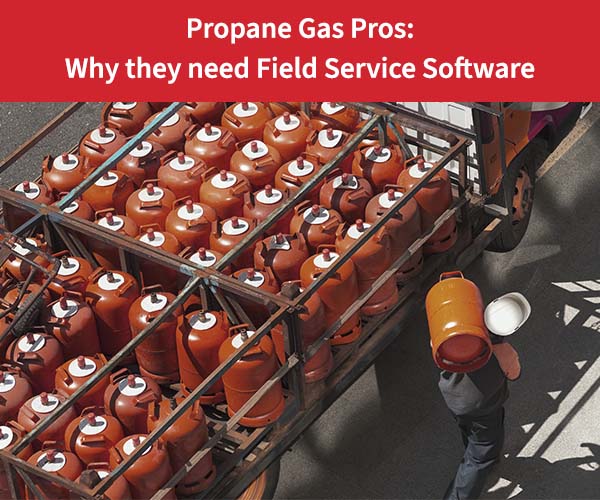 How propane gas professionals automate their activities for service success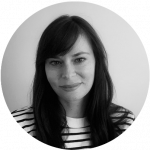 Tania Piunno
Many homes as well as businesses in the commercial, agricultural, and industrial sectors use propane gas daily. It is commonly used to heat up spaces, boil water, cook, provide back up when power goes down, fuel on and off-road vehicles, and power industrial machines like forklifts. Families need this natural resource to warm up their homes and a variety of industries rely on it to do their jobs. In fact, complexities caused by the COVID-19 pandemic led to a significant surge in demand for propane. According to NewsNation Now, an unusually high demand for gas tanks across North America earlier this year spawned an increase in production.
 
Service companies that install, deliver, fuel gas tanks and conduct equipment maintenance require better ways to manage their field activities. To guarantee a fully functional gas tank, technicians need to perform regular maintenance such as low and high pressure tests and check for leaks. Automating work order requests with software helps these companies boost productivity by delivering efficient propane gas services to more homes and businesses, and increase customer satisfaction.
Propane gas suppliers need to be reliable
In industries like propane, adhering to strict safety protocols and compliance are key to greater operational efficiency. Critical assets like gas tanks require dependable propane suppliers that are quick to respond to service requests and emergencies, respect security standards and provide high-quality customer support.
 
When the activities that span from the office out to the field are automated, suppliers can ensure the gas gets where it's going on time, every time and that propane handling is performed according to industry regulations. Moreover, planning and tracking maintenance work for propane tanks is simplified when the information is organized in one place.
 
Let's first explore the importance of automation and why it is needed for the growth of today's field service businesses in propane gas supply and distribution.
Automation can reap major benefits
Less errors
Admin-intensive tasks are slow and can easily be a breeding ground for human error. In an environment where schedules change without notice and calls come in for no hot water, using spreadsheets and paper is your biggest bottleneck. Things fall through the cracks; tank maintenance and refill requests get overlooked and customers feel neglected. Ensuring each activity is performed identically with field service software allows your propane supply company to be more proactive, save time and make sure each request is handled promptly and accurately from start to finish.
Higher profitability
The pressure to increase profitability is higher than ever before. Competition between gas suppliers in particular is fierce, therefore differentiating oneself is essential. Thankfully, when you use leading field service software to cut costs while generating more revenue, your bottom line goes up. Automation enables operational efficiency by connecting disconnected systems so that expensive, inefficient manual processes are a thing of the past. Furthermore, service processes such as scheduling and dispatching propane gas tank maintenance are hassle free and faster than ever, so administrators at the central office don't have to spend an entire day coordinating these activities for their mobile teams, like they used to without software. Instead, jobs for installs and maintenance are intelligently scheduled with a touch of a button.
More productivity
Spikes in requests for propane tank site installations, refills, and inspections are difficult to manage without automation. No visibility into activities happening in the field takes a toll on the business' productivity as a whole. When employees out in the field are equipped with a mobile app, they can stay connected to important information at all times throughout the day. And, when their routes and hours are tracked, jobs are completed quicker and more efficiently, making room for more appointments throughout a technician's workday.
Propane gas experts need automation to better track the following activities:
Scheduling
In a fast-paced world like oil and gas, executing intelligent scheduling makes all the difference. Matching the correct field employee to the nearest service appointment without software means having to call every single technician on the road to review their schedules. This lengthy process adds a layer of frustration and a risk for errors.
 
Nevertheless, tasks such as optimizing workloads, route planning and increasing field tech response times don't have to be hard. Routes can be maximized to keep distances to and from job sites as short as possible, whatever the work entails – excavations, underground installations or propane gas hook-ups. Workloads can be viewed and updated in a single, centralized location for better decision-making and faster job completion.
 
Praxedo's SmartScheduler can provide the dispatcher with the most optimal routes based on specific work parameters. Advanced Scheduling functionality speeds up response times for last-minute delivery needs or extended outages, by instantly determining which field tech is most qualified for a particular job based on availability, skillset, and location.
Dispatching
When you're dispatching multiple technicians to various sites, you need proper coordination, otherwise the whole operation is a mess. Communicating with and planning your technicians' next install or routine check is easy with Field Service Management software that makes the dispatcher's daily tasks less painful. Attaching necessary data like maintenance history or critical information on the tank's last refill can be logged in the tool so every technician in the field knows exactly what they're dealing with prior to arrival.
 
Smart mapping features simplify scheduling by displaying real-time status of each work order so that schedulers are better informed. And, drag and drop capabilities allow you to move work orders, make necessary changes and allocate jobs to other people.
Work order management
As a service company in the propane gas industry, you want to track jobs or work orders from the moment one is scheduled to the moment the invoice is sent out to the customer. And you especially want to reduce paperwork so that no gas delivery or service request goes unnoticed.
 
With smart technology, you can customize work order reports to ensure certain information is mandatory, so technicians comply with strict industry standards. Create, update, and manage multiple work orders simultaneously from the office when everything is seamlessly automated. You can even provide your mobile teams with inventory availability information, so they know what stock to bring and where those parts are being stored.
 
Make your technicians' job effortless by granting them the ability to create work orders themselves and capture customer signatures in the field with their mobile phones. Praxedo is cloud-based so work orders can be accessed from anyone in the company, from anywhere, on any device.