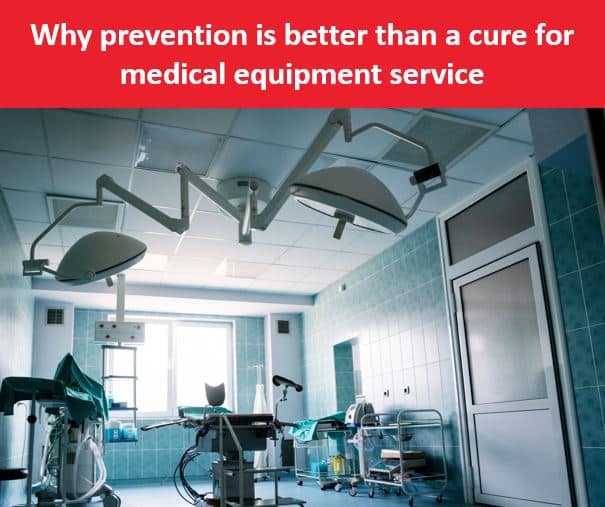 preventive maintenance
Field Service Software
medical equipment
Medical equipment maintenance: Prevention is far better than a cure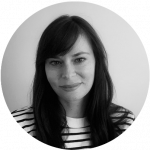 Tania Piunno
Medical institutions use a wide variety of equipment for the prevention of diseases, diagnosis, treatment, and to monitor patient health conditions. These institutions spend hefty sums on specialized equipment for the doctors and nurses who rely heavily on them to save lives. To protect their expensive investments, hospitals expect superior and timely maintenance from their service providers all year round.
Especially in the Covid-era, quality of services offered to patients in hospitals is highly dependent on efficient technology. However, many private and public healthcare facilities are constrained by budget restrictions and have aging equipment. Defective medical devices not only affect the degree of care provided to patients, but also the level of operational efficiency and medical facility's reputation. To ensure the equipment is running optimally, regular maintenance is imperative.
A wide variety of medical systems is that much more complex to maintain
The wide variety of medical devices and equipment used to treat patients means stricter standards and regulations to abide by. Maintenance services must stay within a number of important parameters including industry best practices, availability requirements, performance measures and cost control, among others.
Radiology departments and laboratories for example, are burdened by many regulations and on top of that, feeling the pinch from the high costs associated with MRIs and other critical scanners breaking down unexpectedly. The abrupt strain placed on intensive care units and complexity of the equipment makes first-class maintenance services all the more important.
To meet these high expectations, service providers must equip their field technicians with the appropriate mobile tools to ensure every healthcare device is properly maintained and adequately performing.
Preventive maintenance reduces the elevated costs linked to reactive maintenance or emergency breakdowns
For most healthcare facilities, preventive maintenance contracts are a significant investment. But, a proactive maintenance strategy is intended to anticipate system failure or deterioration through pre-defined checks that are scheduled in advance, decreasing total costs over time. Contracts that are preventive with a lower price point, help to avoid unexpected equipment downtime, thus reducing repair costs in the event of an emergency. Thanks to predetermined weekly, monthly or annual contracts, medical equipment professionals provide better service delivery and save their customers money.
Field service software helps medical equipment repair companies schedule customer visits and generate systematic reminders.
Speed and efficiency for any service call
When an unforeseen breakdown or malfunction occurs, the service provider must respond as soon as possible. That means identifying which technician is most qualified to repair the damaged medical equipment in the quickest way. A field software solution that centralizes planning, scheduling and technicians' individual skill sets enables the dispatcher to swiftly pinpoint the right technician for the task.
The highest level of service success requires digital transformation
Proper maintenance of critical medical devices can't be performed without the right digital tools for data collection and storage. In order to deliver true value to your customers in healthcare, business processes need to be digitized and accessible to teams at the office and in the field. For example, when a technician's skill set and certifications are defined within the software tool, planning managers can dispatch the right person to repair an essential piece of equipment.
Without software, the dispatcher would be forced to make calls to each technician to be able to pin down the right skill sets, prolonging the process and potentially impacting the customer experience.
Collective data should be accessible at all times
When dealing with sophisticated medical equipment, you want your field technicians well-informed prior to each visit. You want to provide them with access to the history of repair and maintenance performed on each system. You need them to have important documentation such as previous work orders at certain locations, and other specifications on hand at all times. With field service management (FSM) software, technicians can view all of this information on their tablet or smartphone.
Additionally, the data must be accessible in online and offline mode. For this to happen, the above information needs to be consolidated in one place with the necessary technical and financial records linked to each piece of equipment. With these capabilities configured, a technician about to perform preventive maintenance can be quickly alerted about a potential malfunction, thus avoiding major downtime.
Paperless information is easier to retrieve
Digitized information also makes it possible to trace all work orders performed on the equipment while also ensuring that the regulatory requirements have been respected. From a legislative point of view, any transaction not recorded on paper and/or digitally has technically never taken place. This is why it is essential to have a log of all of the operations that have taken place throughout the life of a piece of equipment. The digitization of this data allows automatic extraction for quality control. And, an electronic signature feature enables field technicians to validate work orders directly on site.