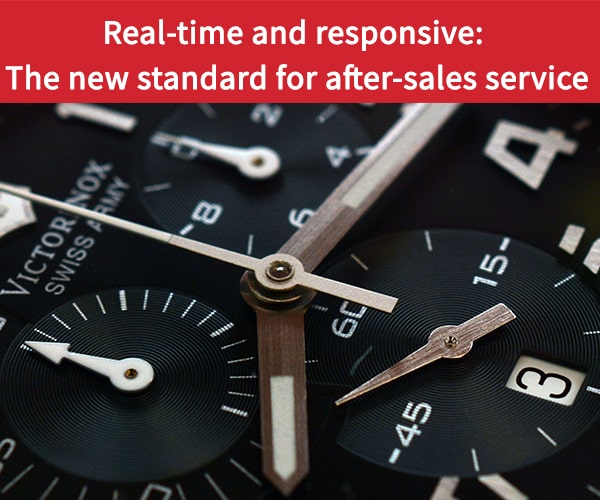 Service
Gestion d'interventions
Optimization
Productivité
Real-time and responsive: The new standard for after-sales service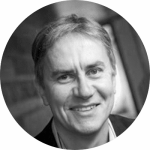 Xavier Biseul
In the after-sales service business, every minute counts. Customer satisfaction is directly proportional to service speed and the customer's ability to get their business back on track. That's why responsiveness and timeliness are so crucial to your success and your customer's success.
 
New technologies, especially those that enable mobility, help service companies accelerate service delivery. Connected devices that are driven by the Internet of Things (IoT) and chatbots also help service companies increase efficiency and improve customer service. Customers enjoy far more responsive, real-time interactions with your team members. And your field teams can serve more customers in less time.
Time is money
Measuring the success of after-sales service with respect to contractual commitments is all about measuring time — response time, recovery time…
 
In field service management, responsiveness starts with the move to paperless processes that help service companies save time and increase productivity. With computerized processes, customers receive text messages or emails that provide updates about the progress of their request from the time they make the initial service request through to the technician's final report from the field.
 
New technologies, particularly those that incorporate artificial intelligence, optimize technicians' schedules to accelerate response times. Technicians spend less time traveling and more time serving customers. Spare parts inventory management is also expedited.
 
Mobile technologies are particularly key to responsiveness. When technicians can use a smartphone or tablet in the field, they can see their overall schedule and receive real-time notifications about updates to the schedule while on-the-move.
Streamline information sharing
In 2018, real-time information sharing among on-site technicians, service center staff and customers is crucial to successful field service management.
 
Field teams must always have access to:
The latest schedule and be immediately notified of any changes to it.
Internal resources and the knowledge bases needed to answer customer questions and solve problems.
The customer's service history as well as technical documents such as maintenance instructions and user manuals, even when working offline.
Provide continuous access to service center experts
Chat, audio conferencing and video conferencing capabilities give technicians easy access to the expertise back at the service center when they have questions about the customer issue or need to confirm their initial diagnosis.
 
To enable these types of remote collaboration, technicians need access to text, voice and video communications from any location. When whiteboard capabilities are added, technicians and service center experts can also share photos and diagrams, annotating and commenting on them in real time.
 
Multimedia collaboration capabilities increase the likelihood that customer issues can be resolved on the first visit — a goal that every service company strives to achieve. Technicians can avoid additional trips back to the service center and accelerate issue resolution. And customers enjoy higher quality of service because they are informed about the status of their service request from the time they make the request until the service call is completed.
A mobile app is ideal for field teams
A powerful mobile app that works in conjunction with the field service management solution helps technicians improve their responsiveness in several different ways.
 
For example, the GPS function helps technicians make their rounds more efficiently, and geolocation capabilities ensure that technicians' routes are optimized in real time. Technicians simply receive a notification on their smartphone or tablet when the schedule changes.
 
Technicians can also use their mobile device to take pictures, capture sounds, shoot videos, or scan barcodes. And they have an intuitive, easy-to-use interface with drop-down menus and checkboxes to complete service reports and activity times.
Chatbots offer 24/7 customer support
Chatbots complement other customer service channels such as contact centers, email, text, and live chat. Because these virtual agents never sleep, they are particularly useful for improving and accelerating processing of service requests.
 
When connected to a knowledge base, chatbots can upload a product data sheet or video tutorial to provide automated first-level support that helps to reduce the number of service calls and the recovery time for customers.
 
Chatbots that are based on instant messaging applications such as Messenger, WhatsApp and Skype retain the conversation history. This makes it easy for after-sales support experts to pick-up where the chatbot left off and continue providing support without requiring the customer to restate the problem.
 
Accelerate decision-making
With the right configuration, chatbots can even decide when a technician should be assigned to follow up on the problem and present the customer with available time slots so they can quickly and easily book a service appointment.
 
These types of advanced, conversational chatbots follow a predefined set of rules and offer just a taste of what artificial intelligence (AI) can bring to customer service.
 
As it evolves, "strong AI" will enable chatbots to make more sophisticated decisions and take more advanced actions, such as scheduling a series of service calls on-the-fly, rescheduling service calls, and automatically ordering spare parts. With this level of assistance from chatbots, service scheduling staff will only need to be involved in the most complex or contentious cases.
Connected devices deliver real-time information
Access to real-time information is closely tied to the rise of connected devices. Connected devices incorporate sensors that measure heat, humidity, pressure and other factors 24/7. The data collected by sensors provides critical insight into performance indicators such as availability and latency so that equipment failures can be prevented. Sensors can also detect gas leaks, water leaks and fires as soon as they start.
 
Field service management software must be able to analyze the data transmitted by the sensors on connected devices. And technicians must be able to use their smartphones or tablets to collect measurement data from the sensors on connected devices in the field.
 
In the most basic example, technicians can use their mobile devices and wireless technologies such as Bluetooth, near-field communications (NFC), a radio frequency identification (RFID) tag, or a simple bar code to collect identify information about a piece of equipment. This information can then be used to automatically complete the fields in online forms and avoid typing errors.