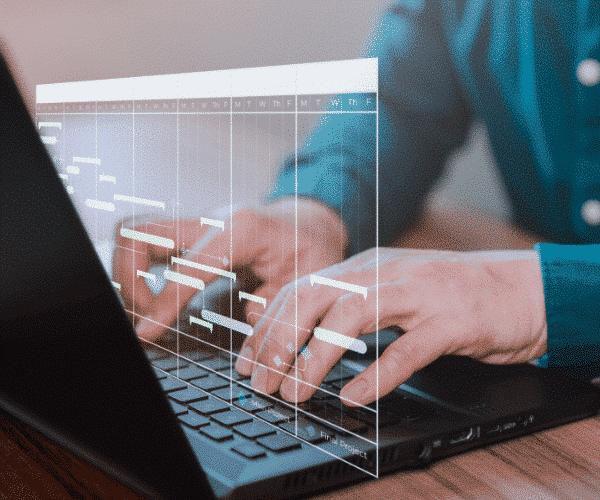 Field Service Management
scheduling software
Service Technician
Service Technician Scheduling Software: How to Get More Hours Back in Your Day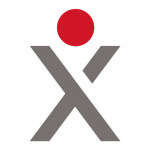 Justine Arscott
If you feel like work orders are becoming more complex to manage, you're not alone. These days, it's typical for companies to experience pain points in routine operations — like service technician scheduling, as an example.
Here's the bigger picture reason as to why.
Across industries, field service companies are facing the challenges of customers expecting fast and personalized service. Meanwhile, persistent talent shortages make it difficult for organizations to meet the demands of customers who may not fully recognize or appreciate the level of complexity required for every job. 
Consider the case of SCC AUGER, a field service company that installs, repairs, and maintains institutional kitchens for hospitals, schools, and commercial kitchens in restaurants. Every job requires a mix of expertise in electricity, plumbing, gas, welding, and electronics. 
"Avoiding mistakes and streamlining information is critical in my business," explains Jonathan Auger, president at SCC Auger.
Below, we explore why service technician scheduling workflows are critical to the overall goal of building an efficient and cost effective operation. The discussion concludes with prescriptive recommendations for how software like Praxedo can improve upon and enhance your efforts.
What Is Field Technician Scheduling? 
If you're an operational leader at a field service company, you are probably already well-versed in the topic of field technician scheduling. Especially if you're in the weeds of day to day tasks, it can be helpful to take a step back to reflect upon the process you've implemented. Let's do that right now, starting with a definition.
The focus of service technician scheduling is to make sure that the right person is dispatched to the right place, at the right time, with the exact information and equipment needed to make good decisions in the field. 
It is typically a dispatcher who oversees this process by creating daily or weekly schedules based on factors like travel time, distance, expertise, customer availability, and seasonality. More simply put: It's about ensuring that the right person is sent to the right place, at the right time, with the information and equipment needed to solve a precise problem.
Scheduling is the foundation of every field service organization. Effective technician scheduling ensures optimized resource allocation, timely service delivery, and customer satisfaction for businesses involved in field service operations. 
Common Technician Scheduling Challenges
As businesses scale and become more successful, field technician scheduling is often the first process to begin creating noticeable pain points. Here are some of the most common challenges that come up: 
Dependence on manual scheduling

, which results in time-consuming processes and limited scalability, requiring excessive hours from dispatchers and hindering digital transformation efforts

Inefficient route optimization

, which leads to suboptimal routes and reduced service capacity, increased fuel costs, and lower technician satisfaction due to longer travel times, and fewer service calls per technician.

Difficulties in route modification

, which makes it challenging for businesses to adapt quickly to emergency calls or changing circumstances in the field.
Consider the example of SCC Auger, below.
"I was using a shared Excel file that each person had to update with their status, information about work orders, time and parts tracking, etc. It took a lot of management work, about 1.5 hours a day to organize it. I used to work on this task at the end of the day, after hours spent with customers."
Service Technician Scheduling Best Practices
Service technician scheduling consists of several moving parts. When building your strategy, especially diagnosing points of friction and identifying potential optimizations, it can be helpful to focus on the different goals that you're striving towards. These include:
Managing technician capacity

by evaluating their availability and skillset when scheduling jobs for optimal resource allocation.

Planning ahead for service business scheduling

by anticipating future demands and proactively creating schedules to ensure timely service delivery and customer satisfaction.

Streamlining scheduling

by categorizing incoming service calls, favoring morning appointments, utilizing service contracts, maintaining an on-call policy, and leveraging field service scheduling software like Praxedo for improved efficiency and organization.
These operations are at the center of every field service management business, and ultimately, the pieces of the puzzle need to fit together into a holistic and cohesive strategy. Managing these processes using spreadsheets and other manual methods can be tough.
"When it was just me, I had some control, but as soon as I started hiring employees, mistakes and oversights multiplied and occurred daily," explains Auger.
Key Tips to Improve Your Scheduling Process
The key to alleviating friction in your scheduling process is to utilize advancements in technology. You can think of software as a second brain that helps you free up time in your workflows. Here are a few suggestions:
Switch to automated technician scheduling.

Optimize efficiency and accuracy by implementing automated technician scheduling, reducing manual labor, and achieving significant improvements in efficiency and resource allocation.

Customize route optimization.

Tailor your route optimization parameters to match your specific business needs, such as assigning technicians based on skillsets or optimizing routes to accommodate specific equipment or capacity requirements.

Keep customers informed.

Enhance customer experience and satisfaction by providing real-time notifications and GPS tracking updates, allowing customers to plan around technician schedules and reducing the need for multiple visits, ultimately increasing customer loyalty and satisfaction.

Facilitate scheduling and assignment by grouping technicians based on domain and skill set.

Assign the right technician for each job using integrated calendar views and relevant information. Additionally, track job updates in real-time for prompt decision-making and alert technicians accordingly.
Think: empowerment, not replacement. When implementing technology, the goal is to simplify busywork so everyone can focus on the complex tasks that keep the work interesting. It's about saving time, avoiding service delays, improving the customer experience, and reducing operational and administrative costs.
Why You Need Service Technician Scheduling Software 
Digitization helps everyone get on the same page faster — and work together more efficiently as a result. When teams collaborate closely, workplaces are healthier and more positive places to work. Software has the potential to create a positive feedback loop in everyday interactions.
"The main benefit I've seen is a very significant productivity gain for me," says Auger. "I've saved about 20% of my time since I used to spend about 8 hours a week on scheduling and updating information."
Field service scheduling software is designed for a wide range of professionals, including experts in energy & telecommunications, electricians, plumbers, HVAC specialists, field managers, and field technicians. It is suitable for individuals who work in both offsite and onsite locations, allowing them to efficiently manage their schedules, assignments, and tasks.
What to Look for When Evaluating Scheduling Tech
At Praxedo, we recommend that field service companies implement best-of-breed technology. What the term best-of-breed means, precisely, is that the software's features are designed to adapt to precise use cases. In contrast to more generalist software platforms, best-of-breed solutions tend to be straightforward to implement, with very little learning curve due to their seamless integration into existing workflows while introducing new value thanks to their depth of functionality.
"After spending a few hours working on configuration, I could see that with a little willpower, it's very simple and intuitive to use, even without technical skills," explains Auger.
In addition, best-of-breed solutions come with behind-the-scenes customer service, so field service teams have an additional layer of support, beyond what's available in-house. This external support ensures that your internal operations can keep moving forward, even when a challenge arises.
When evaluating best-of-breed solutions for your potential use case, it's helpful to know exactly what you're seeking out. Here are some suggestions:
Look for a technician scheduling software with a route planner feature for automated route planning of batches of orders.

Consider a tool with dynamic routing capabilities, allowing real-time modifications of routes while technicians are in the field.

Opt for a software that offers real-time order tracking, enabling businesses to share notifications and proof of service details with customers.
Remember that scheduling, as a standalone task, is part of a bigger picture workflow. The right software will maximize opportunities for the company, overall, by making sure that people are collaborating more efficiently, in a streamlined manner.
Interested in a deeper dive? Download our latest Ebook: Improve scheduling & dispatching for your team of field service technicians
How Praxedo Can Help
Praxedo is an example of a best of breed technology platform with a customer service layer. Specifically, the solution is designed for the use case of better communication, information sharing, and user friendliness. It is tailored for organizations with both office and field staff, allowing them to efficiently manage their schedules, assignments, and tasks. All that's needed is a device and  internet connection to make use of the technology.
What makes Praxedo particularly helpful is that the platform is mobile-first, meaning that it's easy for any field user at your company to access your platform using a tablet or smartphone. Praxedo also integrates with other software platforms for field services business to build simplified workflows.
"After finding several applications on the market, I chose Praxedo," says Auger. "Other products existed, but they were more expensive and didn't provide the same depth of functionality as Praxedo."
Final Thoughts & Next Steps
The goal of a solution like Praxedo is to free up time in your business for more complex operations. You can think of technician scheduling as a starting point. Once you've improved your processes, you're in a better position to scale your business and build better workflows across the board.
The best way to take action is to start digging deeper into pain points at your organization, identifying needs, and exploring software that can help address specific issues. You can take a tour of Praxedo here or access our in-depth digital transformation playbook, which provides an examination of how to streamline technician scheduling for your business.