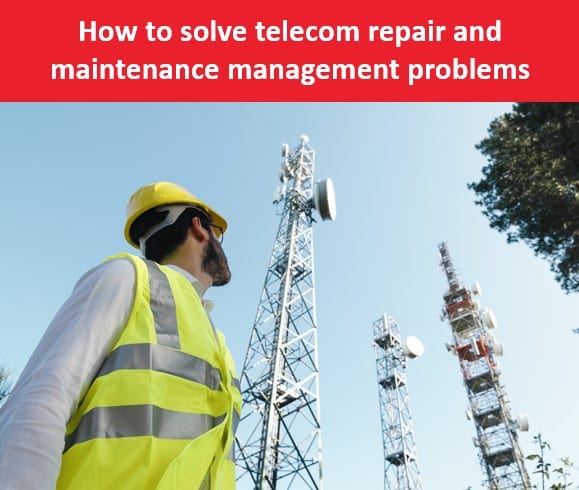 Field Service Management
Work Order Management
telecommunications
fiber deployments
Solving telecom repair and maintenance management problems with field service software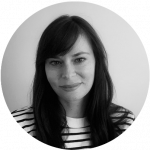 Tania Piunno
Companies that perform maintenance tasks for the telecommunications industry face several challenges. An influx in service call requests due to increased fiber optic installations and 5G deployments makes it difficult for them to manage their field technicians including internal resources and subcontractors. The inefficiency takes a toll on their ability to provide high quality services for their customers, who expect superior experiences every time.
Field service management software helps telecommunications companies simplify work, increase response times, and organize technician routes more efficiently. With a 360 degree view of everything that is happening in the field, service managers can ensure the best possible experiences despite sudden spikes in work order requests.
A lot to maintain. Even more to repair.
Building new telecommunications infrastructure and maintaining older systems requires the right field service tools to automate work order scheduling, enable smoother communication between teams, and improve first-time fix rates.
A large problem is that there is so much work to do, but not enough resources to do it. Field technicians need to maintain cell towers that provide signals and network coverage to communities. Equipment and antennas located on these cell towers are just some of the pieces that require maintenance services on a regular basis.
Additionally, with the rise of fiber optic technology, the global fiber optics market is reaching new heights with more and more people connected to high-speed internet in remote, rural areas. Newer fiber optic network deployments involve constructing holes underground. Technicians need to dig and trench to install cables underneath the soil. Aerial installations are another way of deploying fiber networks, and this consists of placing them on top of telephone and utility poles.
There is a lot of work to do. There is no question. This stresses the need for efficient software tools to get the work done right.
Tools needed to better manage jobs and satisfy customer needs
To satisfy the customer, service companies in telecommunications need software to be able to boost technician productivity. They can achieve this by monitoring work orders in real time and reassigning appointments quickly when necessary. Optimized scheduling to get the right person onsite, at the right time is another key functionality to delight customers.
For better service delivery outcomes, these companies require more efficient ways to manage mobile teams and enable smoother communication with their resources in the field and the only way to achieve this is by utilizing field service management (FSM) software.
What problems are they currently having?
1. More and more people connected to the internet
In the United States alone, over 307 million people are connected to the internet (as of October 2022). With a big shift toward mobile internet, Americans are staying connected for work, to learn, to get informed, to access social media, and to communicate.
With more people using data-hungry applications every single day, telecommunications companies are struggling to find new ways to optimize their operations to better support these consumer demands.
2. Lacking resources to do maintenance jobs
Due to staff shortages, the Great Resignation and limited, skilled resources to do the job, service companies in telecom need better ways to tackle maintenance jobs and emergency service requests. The right technology will help them do more, with less.
3. No concrete processes
In order to manage a large number of work orders, telecom companies require clearly defined operational processes in place to help them focus on the work to be done, increase the speed in which tasks are completed, and better control business outcomes.
4. Limited visibility into what's going on in the field
Especially in this industry with thousands of field resources to manage at different locations, they are finding it challenging in terms of tracking technician activity, i.e. monitoring who is doing what, for how long, and their whereabouts.
5. Their profit margin is decreasing
Rising competition, debt, and other factors are affecting the telecom service provider's growth. A recent study by STL Partners shows telcos are focusing on growing their connectivity services, thus incorporating automation in their field operations to get the work done quickly and accurately. With profit growth slowing down, they need to be more efficient in the way they operate to be able to turn these challenges into opportunities quickly.
Solutions thanks to field service management software for telecommunications
More clarity around work orders
A common challenge for service managers is keeping track of where each team member is, their job status and progress. With field service software, managers of field teams can see where each of their team members are on a map in real time. The software allows them to monitor the progress of their work orders, for example, by being notified when each job is completed and by indicating how long tasks are taking.
In the event of an emergency repair or matter that requires an immediate response, managers can identify which technician can arrive at the customer's site in the least amount of time.
Customers also benefit from the organizational efficiencies that FSM solutions enable. When techs arrive on time and complete their jobs and tasks more efficiently, it translates into more satisfied customers.
By digitizing operations around broadband rollouts using FSM software, operators and providers can keep track of installations down to the premises-level, storing details such as addresses, zip codes, and installation dates. These tools also log when jobs are complete and store this information in one place, in the cloud. When the data is traceable and accessible 24/7, installations are more likely to run smoothly and on time.
Telecom operators and service providers can share all, or partial information on the status of the installations taking place. Mapping out and tracking progress in different regions helps deliver an efficient fiber optic deployment, especially in rural areas where work can be more challenging to do.
360 degree visibility
FSM software provides a 360° view of a technician's whereabouts and job progress. Real-time telecom workforce management is easy via different "views" – "Available", "Driving" and "Working" which provide service managers with information they need to make quick decisions and respond to unexpected requests.
Activity tracking capabilities help service teams report on valuable data like actual vs planned work time, and number of hours worked per day, per week and month.
Whenever a field tech changes their status, there's also an option to send end customers alerts to keep them updated at every stage of a work order. Field service software designed for telecommunication broadband deployment work has online/offline capability so field resources remain connected, even in remote areas. The info they submit syncs for the rest of the team to see, as soon as they establish a connection.
Dashboards provide a bird's eye view
Praxedo has a cockpit dashboard designed to provide a view of everything happening in the field, at any given moment. It instantly updates a wide range of indicators that are configurable, allowing managers to keep track of how jobs are progressing when techs are in the field.
Custom alerts can be set to increase the team's response rate. Since safety is a fundamental priority in the telecommunications industry, the dashboard helps ensure field operations are conducted in the safest manner. For example, by allowing managers to assign tasks to field personnel with the correct levels of skill or training.
KPIs are met and exceeded
Metrics are the only way to know if broadband installations are on track, if maintenance-related work is being carried out to a high standard or if emergency repair jobs are being addressed promptly. Key performance indicators (KPIs) are vital benchmarks that indicate how successful technicians are in completing installations and other jobs. They indicate whether work is taking too long, whether there are too many errors and if jobs need to be redone, all of which can impact budgets and timelines for broadband rollouts.
Service providers can analyze KPIs based on work order histories and can quickly pinpoint areas of improvement by monitoring number of jobs, actual time spent on-site, and overall performance of field engineers.
It can provide KPIs on the following:
Planned value: estimates the total cost of the remaining planned activities based on a specific reporting date
Planned vs. actual hours: the amount of time a project was estimated to take versus the actual hours it took to complete
Resource utilisation: displays how effectively the project's field resources are being used
Schedule variance: identifies whether a project is ahead or behind schedule, and by how much.
Navigating operational challenges has gotten a lot easier. With cloud-based field service software, the telecom industry is a few clicks away from the most optimal schedule, improved technician productivity and more reliable information.