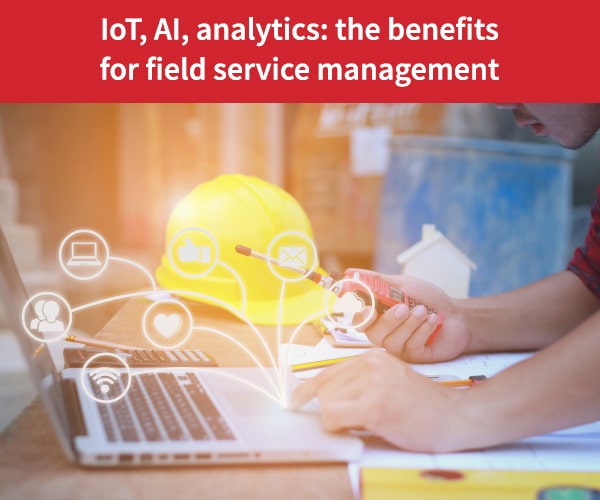 Maintenance
Internet of Things
Gestion d'interventions
Technologies
Analytics
Technologies that are changing field service management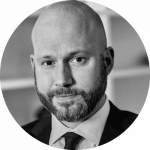 Kieran Le Peron
The world of field service management is changing. New technologies are opening the door to interesting opportunities for all types of service companies and their technicians.

It wasn't that long ago the entire service cycle was managed on paper with no digital options.

Technicians had set schedules with no flexibility. Service reports were completed by hand, and were often incomplete or illegible, making them difficult to use for management purposes and invoicing. Technicians were left alone in the field when faced with customers who were unhappy due to service delays and wait times. And on-site technicians had to fend for themselves in all types of situations, including those for which they were not prepared.

New technologies are essential for service evolution
Happily, we can all see that times have changed for technicians and schedulers, who can now rely on technology to help, and for customers who can see quality of service improving.

Change is an ongoing process based on continual improvement. Today, we're seeing technologies such as the Internet of Things (IoT), artificial intelligence (AI) and analytics tools emerge in field service management. Together, these technologies will increasingly shift service management from curative, or corrective, to predictive.

If you want to stay competitive, you need to get onboard the innovation train.
IoT and smart equipment provide critical new insights
Field service management is based on the ability to collect information — data on equipment — that ensures the most accurate maintenance schedule possible. This ability is coming to market today with IoT. We're talking about equipment that's connected through sensors, probes for temperature, pressure, wear and other factors, that send real-time data on their operating status to a remote information system.

Sensors make equipment "talk"
Thanks to these sensors, it's now possible to use algorithms to analyze the data streams transmitted and detect operating anomalies so a technician can be sent directly to the site to service the defective equipment.

But, IoT makes it possible to go even further, by using the data from the various connected devices to predict when failures will occur. This insight allows service companies to optimize equipment lifespans and plan maintenance services according to a "just-in-time" model. That is to say, just before the failure occurs.

One can imagine the operational and financial prospects this opens up for maintenance and aftermarket service companies and their customers. No more breakdowns. No more production or service interruptions. And significant potential savings.
Analytics tools streamline service management
As noted above, the sources of data for equipment and services are multiplying, primarily due to the digital transformation that's underway in the field services industry. But, all of this data is useless if we don't have the right business intelligence and analytics tools to use it, analyze it and reveal information that aids in decision-making.

Massive amounts of data can be analyzed
Moving from curative to predictive maintenance relies on new technologies that analyze massive volumes of data for equipment. These analytics tools can be very useful for managing vehicle fleets, and spare parts stocks, and to determine the history of service provided to a particular customer. This information can then be used to optimize customer satisfaction levels based on their specific requirements.

Data and analytics are linked. Without data, analytics tools are useless. Without analytics tools, you can have all of the data you want, but no way to effectively use it.
AI algorithms help people work more efficiently
So, how can service companies collect and analyze data? This is where AI comes into the picture. We talk about it a lot, to the point where some people fear that a robot, a Terminator, may take their job. The truth is that current developments in the service sector aren't intended to replace humans, but to "augment" them by helping them be more efficient on the job, whether that job is scheduling or providing field service, without necessarily requiring more effort. Above all, AI makes life easier for the people doing the job and their customers.

AI is effectively algorithms; computer programs designed to analyze unbelievable amounts of data and enable rational and efficient decisions to be made by amalgamating many parameters.

Technicians' schedules are almost instantly optimized
Scheduling is one of the most common applications of AI in field services. We're talking about "intelligent" scheduling when we're referring to the AI algorithms that are used here. In this case, AI allows dispatchers and schedulers to simply press a button in the field service management software to schedule many service calls in just a few seconds. When creating the schedule, the software considers prerequisite criteria such as technicians' skills and location, job locations, required skills, equipment involved, spare parts availability, and other factors.

As a result, technicians save valuable time and can spend time on other value-added tasks, such as customer relations. Praxedo's SmartScheduler software already provides this functionality.