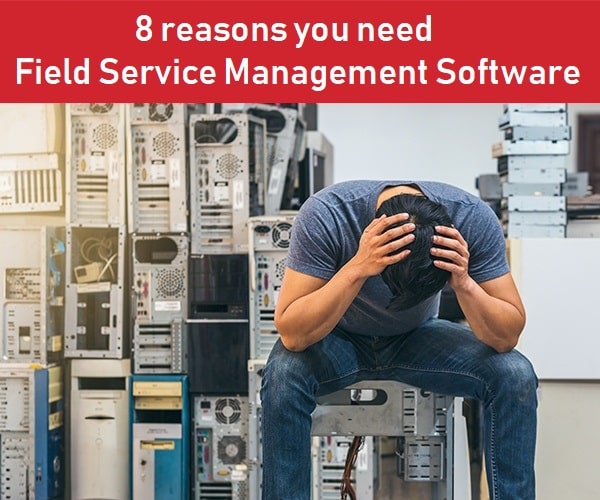 Software
Productivity
Field Service Management
Technologies
Productivité
How can technology increases productivity?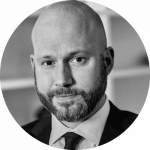 Kieran Le Peron
In a service company, changing the way processes are completed is often a frightening prospect for managers and employees. However, moving to software that leverages advanced technologies can significantly boost sluggish productivity.  
The software takes so many variables into account that human capabilities are quickly exceeded.
 
Here are 8 good reasons to make the move to field service management software.
1. Paperless processes are super-efficient
Adopting field service management software lets you move to paperless processes. Today, no matter what size your business is, using paper documents wastes time, is inefficient, and is costly.
The move to paperless processes means field technicians can now use a mobile app. And it makes perfect sense that mobile technicians need a mobile app. 
A study conducted by the Aberdeen Group in 2014 and published in the report "Service Mobility: The Right Technology for the Tech" highlights the benefits of going digital. Leading companies that adopt a mobile field service management solution make better use of their technicians' time. Technicians enjoy better working conditions and can more easily satisfy customers to increase customer loyalty.
2. Service management and scheduling are optimized
With powerful field service management software, you benefit from the latest advances in artificial intelligence (AI) technology and can transform the way technician routes are planned.
 
Smart applications use algorithms to determine the optimal technician schedules. The Praxedo SmartScheduler can automatically create and optimize hundreds of routes in real time. Your dispatchers gain a virtual assistant that saves them valuable time because it can consider all relevant constraints, including technician availability, spare parts stock levels, and even traffic conditions.
3. Specialized software increases technician productivity
Simply equipping technicians with mobile devices is not enough to increase their productivity. To really save time, they need a dedicated application.
 
According to a study by Forrester Research (https://go.forrester.com/blogs/augmenting-employee-performance-with-ai-and-other-technologies/) six out of ten employees have a smartphone, but only one in ten regularly uses an application that is customized for the needs of the business.
 
With a Software as a Service (SaaS) solution, you can use dashboards to track your activities in real time, have customer data at your fingertips, enable schedulers to use geolocation technology and eliminate the need for technicians to return to the office for documents.
4. Customized software improves service follow-up and tracking
In addition to improving before-service management activities, customized software also lets you track service progress and analyze your performance when service is complete.
 
The ability to monitor your field teams in real time is the key benefit of more proactive service management. With capabilities such as those offered by the Praxedo Cockpit, you can manage your technicians in an intelligent way and anticipate problems before they occur.
 
With visibility into technician location and progress, you can adjust routes and make better decisions about how to deal with unexpected events or emergencies in the most efficient way possible.
5. Information flow is streamlined for more efficient management
Customer satisfaction is the first indicator of success in a service company. That's why you need the ability to quickly, easily and securely share information across all of your various company divisions.
 
For example, when contact center data is shared with field teams, a single click can turn a phone call into a service request. The request is pushed directly to the mobile technician's smartphone or tablet and the technician can immediately consult all of the data related to the new request or request modification.
 
This totally digital process also means you can send the information to the customer so they have real-time information about the technician's arrival time and the progress of their request.
6. Centralized management avoids double entries
When services and software are interconnected, you can minimize the amount of time spent on administrative tasks. With a mobile application that's designed for service management, your teams can use intuitive electronic forms that are comprised of checkboxes and drop-down menus to report on service activities.
 
Once the completed report is validated, it is immediately stored in the cloud so there is no risk the information can be lost. The service center receives secure information and there is no need to re-enter information, eliminating the risk of input errors.
7. Integration with information systems improves data tracking and analysis
Adopting field service management software is even more strategic if it is compatible with your enterprise resource planning (ERP) software. Praxedo offers native connectors for popular ERP solutions, such as Salesforce or Sage 100, to ensure optimal synchronization between the two systems. You can also use SOAP web services APIs to integrate existing information systems with the Praxedo software.
 
With a customizable management application, you have better ability to analyze the results of your activities in the field. For example, you can integrate with technicians' mobile devices to track business metrics such as the amount of time spent at each customer site, the first-time fix rate and adherence to schedules. These key performance indicators are automatically entered into your information system so you can measure productivity, identify weaknesses and improve performance in the field.
8. The billing process is faster
The benefits of field service management software extend through to service completion. Because paperless processes accelerate the billing process, they help to increase your cash flow.
 
There's no need to wait for technicians to return to the service center at the end of the day to start administrative tasks. Because technicians use electronic service reports, they can have customers sign the report on-site using the touchscreen interface on their mobile device. The report is automatically sent to the customer by email and the customer invoice can be generated the same day.
 
Put your future first
When considering whether you should adopt field service management software, you need to think about your future first and foremost.
 
If competitors start taking advantage of paperless processes and automation and you don't, you will quickly be left behind. And you won't be able to benefit from Internet of Things (IoT), technology that is expected to radically change the way service companies work with their customers. Some people even think that IoT was developed to address the challenges associated with field service and maintenance contracts.
 
Software that helps you anticipate customer needs is already available and you can start enjoying the benefits today. What are you waiting for?