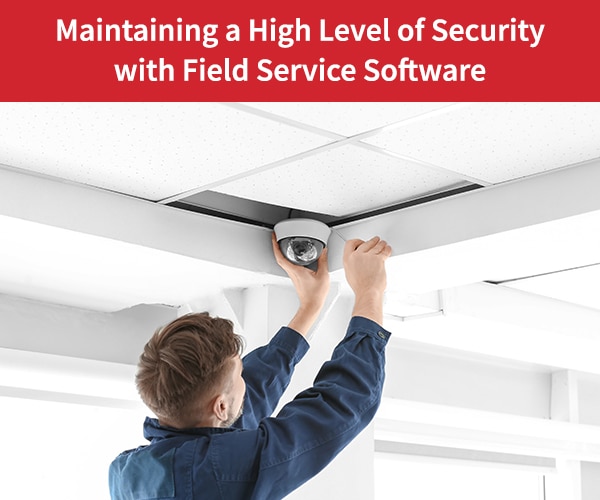 Field Service Management
Customer Satisfaction
Security
preventive maintenance
Security system maintenance: Protecting people, businesses, and assets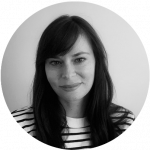 Tania Piunno
Rise in security system adoption
Security systems such as alarms, surveillance cameras, fire detectors, access control devices, intelligent locks, among others, are not only protecting homes and businesses from intrusions, but also an increase in fraud risk and misconduct. Over the past year, businesses across North America have had to re-evaluate their security practices and determine how to ramp up on safeguarding their people and assets in an uncertain economic situation.

Ensuring critical security systems like these run better and longer, is of utmost importance. Anti-intrusion devices need to function properly at all times. Video surveillance must capture every move 24 hours a day, 7 days a week, with no downtime. The best way to prolong the efficiency of these assets is through a systematic maintenance strategy.
Increase in service requests
Hospitals, schools, banks, and governmental institutions for example, can't afford to have their security systems fail. This has led to a dramatic increase in service and maintenance requests. Solutions that help secure their facilities need to be monitored through periodic checks, to avoid any downtime before it actually happens. Field service technicians are being sent to inspect elements and replace parts to avoid any security interruption that might occur.
Why service professionals in the security industry need field service software
With the wide variety of installation, maintenance and repair requests coming in, service businesses need assistance responding to each of them while delivering superior customer support. In an industry like security, nothing can be left on the back burner. If there is an emergency call, a technician must be onsite straight away to rectify the problem.

Service businesses in electronic security need to streamline maintenance plans for their customers, so no system is overlooked. They also require a unified place to trace and provide proof that a technician was onsite for any given job.
INCREASING RESPONSIVENESS FOR CUSTOMER SATISFACTION
Field service software like Praxedo is addressing this pain point with intuitive features allowing technicians to respond to requests more rapidly. Intelligent work order scheduling tools track and guide them with the most optimal routing directions. Scheduling of mobile teams has never been faster with dispatching capabilities that help achieve the level of service excellence that clients expect in 2021.

The mobile app provides access to up-to-the-minute data and rich job history, so field techs are always well-informed and able to tackle the issue quickly and with more precision. Diagnosing the issue using image capture makes field techs' jobs easier. Work order history boosts efficiency, while onsite and electronic reports that are sent to the customer after service completion leave absolutely no room for error. Praxedo's cloud-based software enables real-time technician availability, job progress monitoring, and time tracking all in one place.
BEING PROACTIVE ABOUT IT
Knowing when a customer is due for maintenance is another way to improve their long-term loyalty. Giving them a heads-up on when their security system needs its next maintenance check lets them know you're on top of things.

Additionally, sending the customer notifications through email or text messaging adds a personal touch that both puts their minds at ease and shows them you care. An effective (and easy!) way to delight customers is to provide customizable job status updates at critical stages of their journey. Alerts that a technician is nearby or that the service appointment has been validated are facilitated with the help of field service software.
Maintenance should be preventive, not reactive
Security system downtime is greatly reduced with preventive maintenance. Finding the root of the cause by looking ahead and taking corrective actions before a breakdown, is the key to saving on emergency repair costs. Based on real-time data, preventive maintenance helps predict or forecast potential equipment failures before they happen. Field Service Management software lets you implement a solid maintenance plan for each unique customer – whether it be annually or more frequently.
Resolving other challenges for electronic security system technicians
Often, the communication between the field and the back office is disconnected and information between the two is easily lost. Direct access to service history and previous equipment maintenance through a mobile app means no more calls back to the central office to acquire that information.

Coordination and planning can with security system installers can be a real pain without software to streamline the several steps involved in each installation project. Tracking technicians' hours and planned routes are simplified when all data is synchronized with the customer billing system. Intelgest, a Canadian security company that specializes in intrusion alarms, access control systems and intelligent locks, explains how it has improved productivity by 20% with Praxedo. Intelgest says that the main benefits include how "we are also able to more accurately track our technicians' time, which allows us to reduce time spent on payroll management".
Maintaining the health and functionality of security systems is paramount to protecting people, businesses, and assets. Just like any other technological device, security equipment needs regular maintenance to ensure it's functioning properly. This includes every part of the system, from security cameras and motion sensors to control panels and access control systems.
A proactive maintenance plan is a must-have for any business or home utilizing a security system. This plan should be designed to check security equipment regularly, testing each component's effectiveness and identifying potential issues before they become a real problem. A well-executed maintenance plan minimizes the chances of system failures that could leave your premises vulnerable.
A security company typically carries out these maintenance checks, ensuring every aspect of your security system works properly. They initiate a 'test mode' on the system to safely assess the functionality of all components without triggering false alarms. This includes inspecting the control panel, testing the responsiveness of motion sensors, and evaluating the performance of both indoor and outdoor security cameras.
Access control systems, crucial for managing entry to restricted areas, also require routine checks. This involves confirming that access permissions are up-to-date, ensuring door hardware is functioning correctly, and verifying that the system properly logs entries and exits.
Preventive maintenance is a key aspect of system upkeep. Regular maintenance, such as cleaning security cameras, checking wiring and connections, and replacing worn-out parts, can significantly extend the life of your home security system. This approach ensures optimal performance and reliability, providing you with peace of mind that your system is doing its job—securing your people, businesses, and assets.