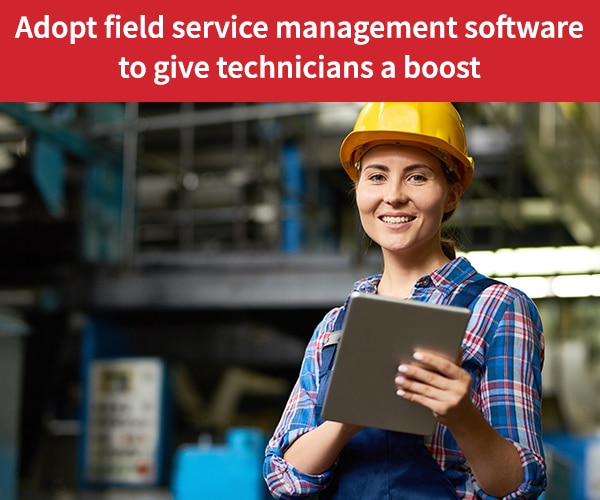 Software
Field Service Management
Optimization
Turning technicians into super technicians with field service management software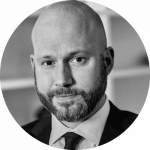 Kieran Le Peron
Managing technician mobility is a challenge for every service company. Unexpected events and emergencies happen all the time, adding complexity that makes schedule creation and monitoring extremely difficult and inefficient.   Today's customers are increasingly demanding. They want the highest possible quality of service and committed appointment times. Extended wait times and site visits that don't result in repairs are no longer acceptable. The bar is high for service managers and field technicians. The days of paper, piles of invoices, service boards filled with index cards and illegible Excel spreadsheets are over!   The key is to adopt field service management software that allows you to move to paperless processes for the complete service lifecycle, from assessing customer requests to validating the completed service call at the end of the process.   To give you an idea of what's possible, here's a quick overview of how field service management software makes life easier for field service professionals.
Choose cloud-based field service management software
Adopting a cloud-based field service management solution really helps to improve the efficiency of your teams in the field. With this type of solution, service managers can use a centralized web interface to see the big picture for all technician activities. They can assign new service calls in a more logical way, easily monitor technicians' activities and progress, and deliver all of the information and forms technicians need for each service call directly to their mobile application.   Cloud-based software provides easy access to all of the information required for each stage in the service process. Because the technician's mobile application offers online/offline capabilities, technicians can work in areas with no Wi-Fi coverage, knowing their mobile application will automatically synchronize with the cloud-based software as soon as they regain network access. This ensures that dispatchers instantly receive information from the field.   In addition, using cloud-based field service management software allows service manager to provide all of the data technicians need to successfully complete the service call in advance:
Customer information (address, on-site contact name and details, site access information, etc.)

Task list

Optimal travel routes

Spare parts to have on hand
Because the software is in the cloud, business managers and technicians can communicate and collaborate more effectively, using efficient tools such as the web and instant messaging applications on mobile devices to stay in touch. These interactions have immediate benefits because they streamline management of the entire service lifecycle to ensure better customer service.   For example, the Praxedo Share software allows field technicians to use their mobile app to send photos or videos of equipment to experts at the service center who can help them complete their tasks. Technicians and experts can collaborate, using shared text and drawings to annotate and mark up photos so technicians can successfully resolve customer issues on their first visit.
Give maintenance technicians a mobile app
According to an infographic developed by the Technology Advice website, giving maintenance technicians a mobile device can significantly improve their productivity and increase their first-time fix rate, a metric that's key to ensuring high levels of customer satisfaction.   According to the infographic, in the United States:
66% of service companies use a mobile application connected to field service management software

80% of technicians use a tablet or smartphone to carry out service calls
American service companies started giving technicians mobile devices for good reasons. The results confirm it: higher efficiency for technicians in the field and increased customer satisfaction.   Having access to a mobile application greatly simplifies and accelerates technicians' daily work because they can remotely:
Assess the tasks to be performed

Check on spare parts inventories

Respond in real time to alerts and emergencies sent by the service center

Allow customers to sign and pay on their mobile devices

Ask customer to complete satisfaction questionnaires as soon as the job is complete
In effect, a mobile field service management application makes it easy to solve most of the problems service technicians face in the field.
Choose intelligent scheduling
One of the main difficulties for service professionals is trying to develop and follow increasingly complex schedules as the numbers of technicians and service calls grow. To break through these barriers and improve organization and efficiency, service scheduling must be moved from paper-based processes to software that's customized for the company's needs. Without the assistance of software, scheduling assignments based on technician skills and locations, travel time estimates, customer timetables and a variety of other parameters very quickly becomes impossible to master.   Field service management software that includes a route optimization module, such as Praxedo's SmartScheduler, is the ideal solution. This type of solution uses an artificial intelligence engine to optimize complex field service schedules in just a few seconds, making it the perfect tool for service companies trying to manage large volumes of service activities. They can save the huge amounts of time required to continuously update schedules while minimizing technicians' travel requirements. And they can deliver better quality of service to improve customer satisfaction — the ultimate benefit.   It's clear that any service company looking to maintain its competitive edge in today's world must empower its technicians with superior capabilities, greater independence, and improved intelligence in the field. Switching to field service management software is key to achieving these requirements. It's no longer optional. It has become mandatory.