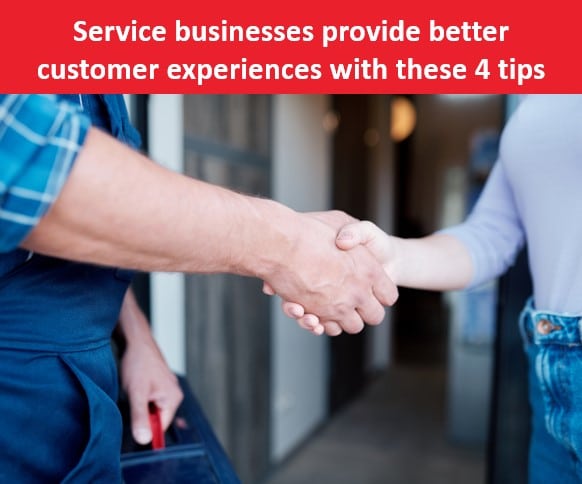 Field Service Management
Customer Satisfaction
customer experience
Get a better handle on customer outcomes with these tips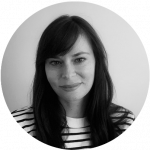 Tania Piunno
As a service business thriving in today's business world where consumer expectations are at an all time high, you absolutely need to take control of your customers' experiences. Particularly in the services industry, your technicians must be reliable, quick to respond, and willing to deliver the best outcomes.
 
Improved, connected experiences lead to both repeat business and new customers. According to Hubspot, one of the most essential reasons for providing a positive experience is because it "opens up new revenue streams." In other words, investing in current customers is more financially beneficial than trying to win new ones.
Word of mouth is important
In a nutshell, it can either make or break your business.
When someone receives excellent service, the chances of them telling their friends and family is high. People tend to trust those close to them, therefore the positive things they say hold a lot of weight.
The contrary is just as critical. A client who receives bad service will almost always recount their experience to others, which can influence them to steer clear from contacting your business for a given job.
It's important to remember that with social media, word of mouth spreads even faster! One's entire network of friends can have access to a post about a negative experience. Social Media Today explains how "according to a Nielsen study, 92% of consumers believe suggestions from friends and family more than they do advertising."
Here are the most relevant tips that will help you understand the importance of customer service and how to better control outcomes which ultimately impact your bottom line.
Tip #1 – Automate your operational processes
Manual, repetitive tasks are slow and have multiple drawbacks including error-prone information, and lack of accuracy. Adapting to the fast-paced work environment of service organizations becomes ultra complex without automation. Managing operational processes is complicated on paper due to misplaced work order reports and insufficient data captured in the field.
Data-driven service companies
Service businesses highly depend on data to achieve their strategic goals. Having important data on work order history, the location of each technician in real time, how jobs are progressing, and actual-time spent on site readily available, assists in identifying areas that can use improvement. Speeding up internal processes with software that streamlines all of this information increases response-times and ramps up team productivity.
Unfortunately the old way of using paper to document data is too time consuming for everyone from the office out to the field. Facility maintenance software helps to streamline workflows and keep things running smoothly.
Repetitive tasks don't only affect office staff
Monotonous tasks affect technicians as well. Mobile teams that work in the field and have fewer administrative tasks to perform and less driving to do, can focus on selling more services. At the end of the day, they are more productive, feel empowered with the mobile tools that are utilized, and this translates into better customer service that they can provide.
Tip #2 – Make your dispatcher's life easier
Dispatchers have crucial roles within a service company. They send technicians on the road to help customers solve problems. They are constantly referring to the schedule to figure out who is available, which employees are in the field, and what work orders need to be managed that day.
 
Field service software with advanced scheduling functionality simplifies their jobs and frees up more time for technicians to get more done. A property manager managing activities for a 50 story building will want to maximize the number of jobs each technician does per day. Praxedo enables dispatchers to optimize workloads and service routes in seconds. Operating constraints are instantly analyzed by the algorithm-based tool, and distances between customer sites are kept as short as possible.
Tip #3 – Facilitate the way your technicians view and submit information
Equipping your technicians with the right tools in the field is the key to delivering great customer experiences. Mobile apps should allow technicians to update their work status, take on an extra job, view their schedules, instructions, and customer information on-the-go. Moreover, technicians who work underground or in very remote areas, will need to be connected in any event. That's why Praxedo designed online/offline functionality to enable connectivity without a cell signal. They can view and submit information even while they're offline. Data will sync in real time as soon as their device finds a network connection.
Electronic forms and work order reports
Additionally, the Praxedo solution allows service managers to configure work order forms to direct the technician on what information needs to be submitted. This removes a layer of complexity and facilitates work order report submissions so they don't have to think twice about the information they have uploaded while out in the field.
 
Going paperless takes the hassle out of the technician's work day. With Praxedo, they no longer have to drive to and from the central office to retrieve or submit work order reports. Everything is transmitted electronically and can be accessed by every party in real time.
Tip #4 – Connect your field service management software to your information system
You want to mix and match multiple specialized technologies from various software vendors to create the perfect solution for your business needs. Pure field service software offerings do exactly what you need them to do, whereas all-in-one ERPs for example, do a lot more company-wide, yet at a high level that lacks specialization. As a field service company managing multiple technicians in different locations and numerous work orders a day, a best-of-breed FSM solution that can link to your current third-party information systems is key. This way, you get the best of both worlds – software that is hyper-focused on field service management that feeds data into your current information system or CRM.