Software
Field Service Management
fsm
cmms
Telecoms Crossroads: challenges & opportunities in the era of digital transformation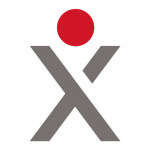 Justine Arscott
In today's fast-paced and interconnected world, the telecom industry finds itself at a critical crossroads, juggling numerous challenges while also being presented with exciting opportunities. As seamless connectivity becomes an indispensable part of everyday life, telecom providers are faced with the daunting task of delivering top-notch services and personalized experiences to their customers. In our latest ebook, we delve into the key challenges confronting telecom providers in the era of digital transformation and present innovative solutions and best practices to tackle these issues head-on.  Download ebook
Key themes covered:
Meeting Customers' Rising Expectations in Telecoms
In an era where instant gratification is the norm, customers' expectations are soaring higher than ever before. They demand lightning-fast internet speeds, flawless network coverage, and exceptional customer service. Telecom providers must rise to the occasion by consistently meeting and exceeding these expectations.
Protecting Confidential Information in the Face of Evolving Threats
As the telecom industry becomes increasingly digitized, the risks associated with cyber threats and data breaches also rise exponentially. Confidential customer information, network data, and sensitive communications must be safeguarded against potential attacks.
Navigating Digital Transformation in the Telecoms Industry
Digital transformation has significantly impacted the telecoms industry, transforming the way services are delivered and consumed. Embracing digital transformation is no longer optional; it is an imperative for survival and growth. Embracing agility and innovation will empower telecom companies to stay ahead in the dynamic market.
Exploring the Next Chapter for Fiber to the Home (FTTH)
Fiber to the Home (FTTH) has revolutionized internet connectivity, offering unparalleled speed and reliability. As the demand for high-speed internet continues to soar, the telecom industry needs to explore the next phase of FTTH. By investing in expanding FTTH coverage and leveraging the potential of fiber-optic networks, telecom providers can ensure a seamless and superior online experience for their users. The adoption of FTTH will not only cater to the current demands but also future-proof the network for emerging technologies and services.
By prioritizing customer satisfaction, enhancing security measures, embracing digital transformation, and exploring new advancements like FTTH, telecom providers can navigate these challenges successfully and thrive in a competitive market. Embracing innovation and staying abreast of emerging technologies will be the key to unlocking a prosperous future for the telecom industry.
Discover the Praxedo advantage
Praxedo has been a trusted provider of field service management (FSM) solutions for companies across the globe since 2005. Our success is attributed to our unwavering focus on delivering the best FSM tools in the market. Unlike other providers, we don't aim to supply all enterprise applications. Instead, we prioritize our expertise in FSM and offer a cloud-based solution that streamlines deployment from start to finish.
Today, more than 1,300 companies including large enterprises and SMBs, and 40,000 users across the globe rely on Praxedo daily to optimize their field service operations. Our solution enables them to increase productivity, optimize resources, and facilitate seamless data exchanges between field personnel such as technicians and engineers, and their dispatchers.
Want to learn more?  Schedule a demo today.