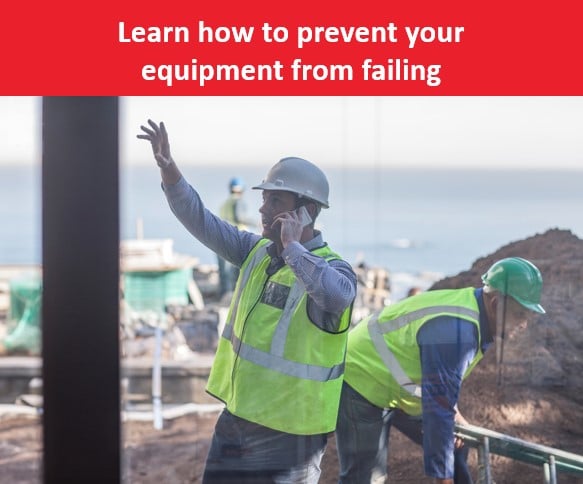 Field Service Management
scheduling
preventive maintenance
The ticket to fewer equipment failures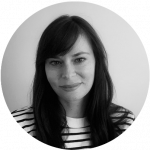 Tania Piunno
Operators that work with heavy machinery and other types of equipment know too well how inevitable breakdowns can be. Nonetheless, downtime isn't fun. According to Forbes, equipment downtime costs us more than we think. They say, "inefficient maintenance [is] a big contributor to unplanned downtime."
There are many reasons that may cause equipment breakdowns and they range anywhere from aging systems, to improperly trained operators.
Reducing downtime is easy
Operations managers need to be proactive to lessen the risks and ensure the company is performing to its highest potential. And, the ticket to preventing unplanned emergencies that become very costly is none other than, preventive maintenance.
Preventive maintenance plays an important role in the service industry. Customers have equipment that works continuously, and they need it to function correctly for the longest time possible. Having a preventive maintenance plan in place for equipment in industries that can't afford any downtime, is essential.
Industries that need preventive maintenance
Industries such as manufacturing, oil and gas, healthcare, heavy machinery, and mining, to name a few, all need preventive maintenance for their equipment to keep business running. After all, breakdowns "create bottlenecks, hamper production as well as workplace safety, leading to higher maintenance costs, fines, unplanned downtime, and more" according to an article on CanadianManufacturing.com.
You want to avoid reactive maintenance
Being reactive is to initiate repairs once the equipment has already broken down and businesses today are looking to minimize interruptions and downtime. This isn't only inconvenient, it gets costly and causes disruptions to the production line. Plus, it isn't sustainable in the longer term.
The ICAO, a United Nations specialized agency, prioritizes aviation safety and explain that maintenance of their aircrafts is one of their main concerns. In fact, they "agreed that lack of proper maintenance leads, inexorably, to problems causing undesirable expenses, even disasters" therefore, maintenance services are a top priority. Organizations such as this use software to schedule routine maintenance plans and ensure safety of all passengers.
Planning customer visits
Field service software helps automate recurring maintenance programs so no appointment is ever overlooked. It also alleviates the burden of allocating jobs to technicians and dispatching them to customer sites. Executing these administrative tasks is stressful, but doesn't have to be overly complex.
Field service management software like Praxedo helps schedule recurring maintenance in advance and information is sent to technicians via the mobile app. Technicians will know where to go, what to bring, and how to prepare for the task at hand in real time. When they arrive onsite, they can easily pull up job history on a piece of equipment so they are aware of previously scheduled maintenance visits and what work was performed.
Fewer changes to the schedule is a good thing
Planned maintenance actually relieves pain points related to the overall team schedule. Let's take a moment to assess what happens when an emergency call comes in. The customer expects the work to be performed almost immediately. Squeezing an emergency service request into a schedule that has already been created causes disruption. The dispatcher must allocate the closest, available technician to the job site, with the right skills to do the work. Jobs get shifted around and technicians receive updated schedules on their mobile phones. This takes a toll on productivity for administrators at the office as well as technicians in the field.
Recurring maintenance can alleviate these situations so that mobile teams achieve the best schedule outcomes.
3 main types of preventive maintenance
1. Time-based maintenance
This approach consists of pre-set time rotations such as weekly, monthly, or yearly maintenance appointments. A technician is dispatched at regular intervals and routine checks are performed to ensure proper functioning of the equipment. Elevator mechanics for example, are often dispatched to provide time-based maintenance with check lists to verify elements in the car, outside the car, and in the pit.
2. Usage-based maintenance
Usage-based or meter-based triggers maintenance once an asset has been used for a specific amount of time. You will be asked to go service your car once you've reached 12,000 miles, as an example. Therefore, if you left your car in your garage for 3 months without taking it out for a drive, the period between services would be extended.
3. Condition-based maintenance
It monitors the actual condition of a piece of equipment using sensors to decide whether or not it needs to be replaced or repaired. Sensors will detect pressure, temperature or vibration activity. Maintenance of water tanks is a good example. Maintenance teams will monitor water pressure levels to determine if and when repair is needed.
Fewer equipment failures
The ideal way to reducing downtime and saving on expensive unplanned repairs is to have a maintenance strategy which consists of routine checks. Utilizing field service software to plan technician schedules and execute these visits not only provides visibility into maintenance operations but boosts productivity all around.