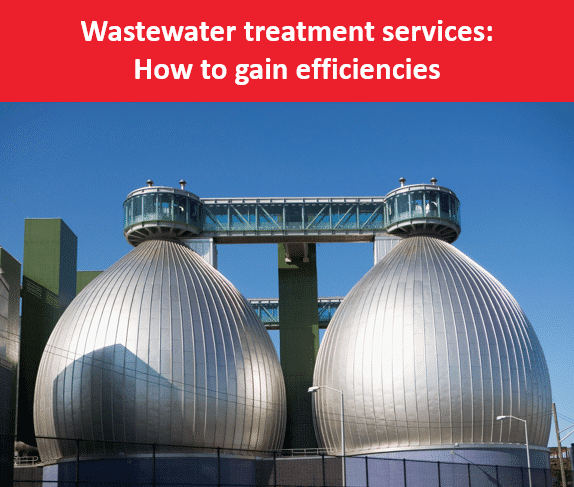 Wastewater Treatment Automation: Key Tips to Gain Efficiencies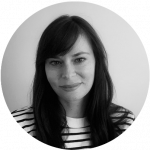 Tania Piunno
Across North America, there's a rising need to find efficiencies in wastewater treatment.
The key market drivers, according to Market Data Forecast and the Journal of Environmental Management, are the need for new sources of fresh drinking water in addition to regulatory "concerns around the disposal of water and energy savings." Wastewater treatment services are critical for everyday life.
As the United Nations writes, "good water quality is essential to human health, social and economic development, and the ecosystem." In some parts of North America, COVID-19 has also created new pressures on some wastewater management systems to adapt to new testing requirements.
If you're under pressure to bring new efficiencies to your operations, know that you're not alone. As wastewater management is highly context specific, regional governments vary in terms of their legal and regulatory requirements. Every treatment plant and team needs to stay laser-focused on its priorities given practical considerations and environmental protection standards. One universal way to make improvements is to gain efficiencies in existing operational processes and systems.
Here are some tactical, straightforward suggestions:
1. Use software
People both need and expect reliable access to utilities services. In this sector, many pieces of the operational puzzle need to be properly managed. A tool that streamlines work orders and automates jobs for field service teams is required to keep utilities flowing.
Every organization needs to maximize the value of this investment. That means implementing best-of-breed software to streamline core operations in the following 3 areas:
Scheduling of technicians and field operations
Solutions for streamlining communications
Simplifying experiences for customers
Software is valuable because it helps organizations organize their thinking and free up time in the day. You can also streamline your data operations, create redundancies, and more easily share information between people. From there, business teams can create data-driven optimizations that increase the value and performance of wastewater equipment.
2. Create new data-driven workflows
Real-time analytics can help water treatment centers operate a successful business and optimize the performance of key systems and equipment.
With a systematic approach to analyzing data, treatment providers can better predict unknown business outcomes, realize significant patterns, and make valid conclusions. As the market evolves, the most direct way to control service delivery costs — and ensure a reliable system is to make informed decisions in-the-moment.
One valuable metric to track is field tech performance. How much human power is needed to solve these problems?
With the ability to quickly track key performance indicators (KPIs), water treatment teams can create more scalable, repeatable, and lasting processes. With these KPIs, field technicians can coordinate their activities more efficiently.
These data-driven workflows can bring important benefits to your utilities organization. Asset tracking information improves uptime, and especially in energy and utilities, this feature is crucial. When the maintenance process is automated with intelligence, you can extend the service lifecycle of an asset and essentially move away from a reactive approach which consists of responding to a crisis only after the fact, costing the company a lot more money to repair.
Preventive maintenance plans allow service managers to use the data collected from the company's maintenance history to predict future outcomes for their customers.
3. Build consistent processes
Attention to detail is critical on-the-job.
Even in stressful or overwhelming moments, there's a need to make good decisions. There's a need to accurately record information and to recognize changes in monitoring records. Operatives will also need to have strong problem-solving skills and a dedication to find a solution to any issues that arise within the site.
Everyone needs to be ready to navigate unknowns.
Beyond simply doing the job, there's a need to follow strict health and safety rules where there is continuous exposure to hazard. Conditions may be wet, dirty, and include exposure to chemicals. Operating equipment requires close attention and often, physical strength. Not to mention, the job can be isolating — especially for people who work during late night or pre-dawn hours.
Well-defined processes can help teams gain access to knowledge, in-the-moment. With high quality education, people build problem-solving skills in real-time. For example, Praxedo provides mobile tools to help teams streamline business processes and workflows to get everyone on the same page. The mobile app allows technicians to input data collected onsite even while offline. The information is synched as soon as a network connection is re-established.
Instructions are available to help field teams get answers to their questions. With documented processes, teams know what steps they need to carefully follow during high-stakes situations, anytime, anywhere.
Teams need an integrated solution to take pictures to incorporate into work orders. This solution needs a history of what was done in the past in terms of treatments to the water at that customer site. Access to this information enables regular maintenance, to get ahead of challenges before they have a chance to happen.
Field service software can help with simplifying processes and ensure that personnel have the tools that they need to improve efficiencies in their roles.
4. Streamline work orders
Everyone is busier than ever these days and under tremendous pressure to execute. Wastewater treatment technicians need tools and resources to simplify their to-do lists. A well-planned work order management process can help field techs stay efficient and productive.
Best-of-breed technology can help simplify work order management for everyone. The key is to have a platform that integrates seamlessly with third-party systems, and of course replace paper-based tools. With this software, you can create customizations based on specific features that are important to you.
For instance, with Praxedo, you can create smart forms that verify that data being entered by field technicians is accurate. You can also make forms easier to understand by pre-populating certain fields, in addition to making them more user-friendly with electronic signature options. There's also a photo editing tool to annotate snapshots. From the moment of completion, work order reports are automatically transmitted from the field tech's mobile device to the central office for processing.
You can read more about streamlining your work order reports here.
Final Thoughts
The recommendations above are only the beginning. Efficiency-building is continuous. Best-of-breed software like Praxedo creates foundational infrastructure to help wastewater management teams improve their operations by keeping what works and integrating a solution that does energy and utilities field service management very well.
The right software will be tailored to your organization with some degree of customization. For more ideas, check out our new ebook, Energy and Utilities Companies: bringing Efficiency to Work Orders, Maintenance, and Operations.