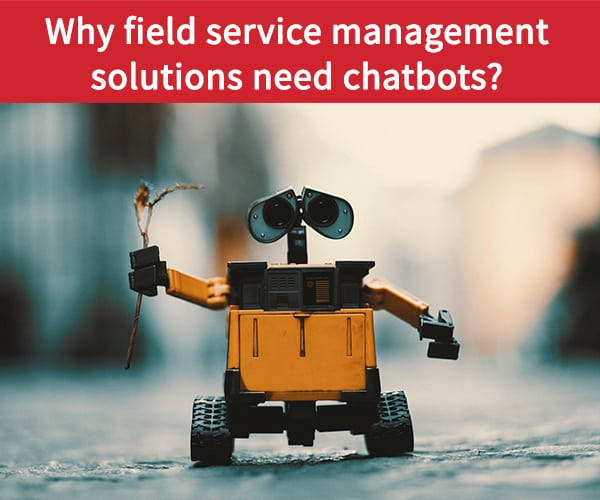 Software
Field Service Management
Technologies
Satisfaction Client
Big Data
Why do field service management solutions need chatbots?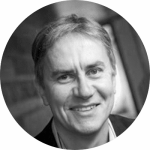 Xavier Biseul
Chatbots — automated customer service agents that include artificial intelligence (AI) capabilities — improve quality of service by automatically performing tasks such as qualifying customer requests, providing first-level support and assisting field technicians.
Automated and always available
Chatbots were one of the key trends in 2017. The name is built from the words "chat" for instant messaging and "bot" for robot. With their ability to welcome, guide and advise customers in a conversational way, these AI-based software programs are considered to be the future of customer service.
 
 
Chatbots are available 24 hours a day, 7 days a week. They automate low-value tasks to complement traditional customer service channels such as contact centers, email, text messages and live chat. For example, chatbots can follow a predefined decision tree to order a pizza, track a package, book a plane ticket, make an appointment or provide catalog services.
 
When used for recruiting, chatbots can guide candidates to the opportunities that are most relevant for their experience. In e-commerce, chatbots become personal shoppers, performing a function similar to the salesperson in a physical store.
The future of customer service
Progressive companies, such as Pizza Hut, Allianz, Voyages-sncf.com, Adecco, La Française des Jeux, KLM and Meetic are already using intelligent, automated agents to increase efficiency. And usage of bots will continue to grow. In its 2018 predictions, Gartner estimates that by 2021, more than 50% of companies will spend more money creating bots than developing mobile applications. This fits with peoples' tendency toward using fewer apps. According to the French audience measurement company Médiamétrie, for every 28 mobile apps that people install, they typically use only five.
 
Leveraging the trend toward instant messaging
These days, when people do use mobile apps, it's likely to be instant messaging apps such as Messenger, WhatsApp or Telegram. Each of these apps incorporates chatbots, making them highly attractive and addictive platforms. In time, these apps will provide multiple services, similar to what WeChat does in China by integrating payment options, so people aren't forced to switch from one app to another.
 
This paradigm shift explains the recent growth in chatbot-related ads from Facebook, which owns Messenger and WhatsApp, Microsoft, which owns Skype, and Google. In the business environment, Slack is doing the same thing.
Automation saves time and service calls
It's inevitable that the chatbot phenomenon will affect field service management companies. There are benefits at several levels. For example, chatbots can streamline customer requests for service by recommending the right type of service based on the customer's answers to a few basic questions about their issue.
 
When chatbots are integrated with the company's knowledge base, they can offer first-level support by providing customers with a data sheet or an online tutorial. With personalized assistance from chatbots, customers can save the time required to search through web pages and FAQs for the information they need. And service companies can reduce the load on the customer contact center and the number of service calls that technicians need to make.
 
Service quality increases
With chatbots, customers can interact with your organization and get immediate responses, day and night. And, because all text exchanges between chatbots and customers are retained, customers don't have to repeat information if they are transferred to a human agent for further assistance.
 
When the service call is initiated, chatbots can help by providing customers with an online form to complete. Having customers complete the form helps to avoid entry errors. Better yet, they can take advantage of geolocation features to automatically enter their address. And they can select from a range of available timeslots for easy service scheduling. Once the request is complete, customers automatically receive a copy of the form and a friendly reminder before their service appointment.
Virtual assistants inside the office and out
Within the office, chatbots can help companies streamline their internal processes by automatically responding to common requests that employees send to helpdesk, IT, facilities and human resources departments.
 
In the field, chatbots become virtual assistants to technicians. For example, when chatbots are integrated with field service management software, technicians can receive automated reminders about scheduled appointments without having to launch or navigate through their mobile service app.
 
Text or voice control
Today, intelligent, virtual assistants can already respond to voice requests as well as text communications.
 
Apple's Siri, Cortana from Microsoft, Alexa from Amazon and Google Assistant are all able to understand everyday questions and voice their response through a computer, smartphone or a connected speaker such as the Apple HomePod, Amazon Echo or Google Home.
 
If field technicians were to take advantage of this technology, they could dictate their reports to their virtual assistant once the service call is complete.
Unlimited possibilities
While the capabilities described above may sound like science fiction, they are all feasible. And that's only the beginning of what can be achieved with artificial intelligence.
 
AI-enabled chatbots can already respond to basic requests within a specific context using a predetermined word set. The next step is for chatbots to pass the Turing test and be able to engage people in free and open conversation in a way that people can't detect they're talking to a machine.
 
Advanced capabilities enable the super-technician
Advanced AI will bring a number of new capabilities to field service professionals. Today, chatbots can be used for predictive maintenance tasks, to reschedule customer service appointments on-the-fly based on technician availability or traffic conditions, and to automatically order spare parts. Tomorrow, complex algorithms will be able to determine whether a service call is required.
 
In an article that explores future possibilities, the website Field Service Matters imagines what autonomous vehicles could mean for technicians. For example, when technicians don't have to drive, they can talk with customers while on their way to the site. Customers can describe their issue in detail, and even share videos of the defective equipment before the technician arrives on-site. And drones can deliver any required parts to the customer site.
 
While we can imagine any number of advanced capabilities, they only make sense if they improve quality of service for customers. The goal is not to dehumanize customer relationships, but to help turn today's technicians into super-technicians.