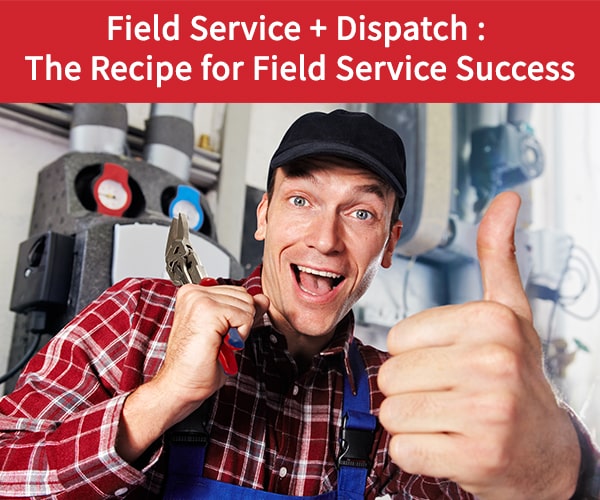 Field Service Management
Work Order Management
Work Orders + Dispatch: The Recipe for Field Service Success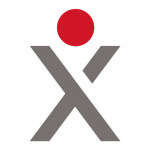 Mary Bernard
Let's imagine for a moment that you've just ordered a bowl of chicken noodle soup for lunch at your favorite cafe. You're looking forward to the hot nourishing comfort food from the moment you step into the restaurant and start thinking about your order.   But when the soup arrives, it's nothing more than watery chicken broth with a few chunks of celery and carrots. There's not chicken, no noodle, in your chicken noodle soup.   In the most basic sense, chicken noodle soup contains both chicken and noodles. When those ingredients are missing, you can't really call it chicken noodle soup, can you?   Success in field service is like chicken noodle soup, in that it depends upon two primary ingredients for its identity and existence: work orders and dispatch. Without these elements working efficiently, you can forget having much success in field service.   In fact, you might say it would be about as bland as a bowl of broth and vegetables.
When it comes to work orders, focus first on the customer
Work orders are the foundation for field service success. They are your primary link to your customer; without an order for work to be performed, you have no need of field service at all.   Your work orders are more than just a transaction of information. Think about them as the first-level connection with your customer. Remember, your company is in the business of customer service, first and foremost. Whether your company fixes leaky faucets, delivers packages or pulls weeds, your main objective is meeting the customer's need and exceeding their expectations.   One excellent way of doing this is by re-thinking your work order process. So many service-based businesses are "break-fix" companies. While responding to customer problems and emergencies will always be an aspect of your business, relying on that as your only business model is not wise because it comes with inherent challenges. You can overcome many of those challenges when you add a membership-type model to your business.   This model is focused on prevention and maintenance. It's proactive, not reactive, and it produces a steady stream of work orders. When your company offers a recurring, monthly maintenance contract to customers, you:  
Create a more predictable work order flow – it's easier to plan field service technicians' schedules and track how your service inventory and technician uptime affect your bottom line in your enterprise resource planning software.

Create a more predictable revenue stream – it's easier to budget accordingly because cash flow can be more accurately forecasted

Create loyal, repeat customers – a monthly service call is automatically set up and you're not relying on the customer to remember to schedule it

Can suggest additional work based on customer's needs – as field service technicians work with the same customers regularly, they have first-hand knowledge of when it's time for a customer to upgrade a product or service

Offer outstanding customer service – prevention and maintenance have the customer's best interest at heart
Outstanding customer service produces customer loyalty and retention. According to the White House Office of Consumer Affairs, "On average, loyal customers are worth up to 10 times as much as their first purchase." There's no better example of this than the membership-type field service contract. Executed correctly and consistently, these types of agreements will help your business succeed and increase revenues.
Dispatch is all about the customer, too
Regardless of the industry you specialize in, customer service during field service visits is paramount. Once your company takes a work order, mobilizing field service agents is the next crucial step in the customer service experience.To be successful in your business, you need a dispatch system that's client-centered and efficient, effective, and responsive. The dispatch process is anything but predictable. With so many variables to your technician's day outside of your control, the dispatch process and tools shouldn't contribute to the chaos. Many things can happen during the dispatch process, including:  
Traffic delays

Wrong directions

Jobs running long or short

The technician not having the right tools or supplies for the job
If these challenges are not communicated accurately and quickly, they can lead to unfinished (or never started!) jobs, unhappy customers, and lost revenue.   Believe it or not, even in our tech-savvy and tech-obsessed culture, the majority of service companies don't take advantage of the many benefits of digital software to manage the dispatch process. Field Technologies Online says that, "52% of service companies still do things manually—paper, pens, headaches." Those manual processes leave a lot of room for error, which means a breakdown in communication, a reduction in productivity, and lost revenue. Dispatch is too important to leave vulnerable to all the negatives that come with manual management.
Work orders + dispatch = field service success
Let's revisit your restaurant order. Imagine now if your chicken noodle soup arrived at your table, piping hot and overflowing with large chunks of tender chicken; fat, long strips of pasta noodles, celery and carrots in a tasty broth. You'd eagerly eat it and maybe order another bowl. You'd tell all your friends about the restaurant, and you'd definitely go back for lunch again.   Performing excellent field service is like serving delicious chicken noodle soup.   Streamlined and recurring customer-centric work orders plus an efficient, effective and response dispatch process will satisfy your "hungry" customers, ultimately giving your business field service success.