Productivity
Logiciel
Productivité
Advantages of accelerated billing for field service companies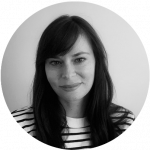 Tania Piunno
How much time passes from the moment your field technicians complete a job to the second you invoice your customers? If the answer is several days or several weeks, then it's time to improve your field service management processes with accelerated billing to increase cash flow.
 
If your company is still using paper spreadsheets or Excel to manage billing processes, moving to 100% paperless operations will help you save time.
How service companies benefit from faster billing
When the number of non-billable hours increases, the productivity of the entire company drops. With paper-based operations, the work is multiplied. Field technicians must complete paper reports by hand or using a device that isn't connected to a centralized system. That means report contents must be re-entered into a spreadsheet or an enterprise resource planning (ERP) system by administrative personnel.
Automation is the only solution. With fast, automated billing, there is a significant increase in cash flow so you have new opportunities to invest and attain business goals.
Real-world example
Canadian HVAC company Vari-Therm Ltd is taking full advantage of the benefits of faster billing. In fact, they've reduced their time to invoice from 2 weeks to 1 day since implementing the Praxedo solution.
 
"Before Praxedo we had to wait until the following Thursday to bill our clients for the work that was done 2 weeks prior. Now we send out the invoice the same day and get paid faster," explains President Steve Johnstone. Timely payments help them smooth out their cash flow and eliminate any gaps. "The automation of the tool ensures that every completed job has been invoiced and/or paid, whereas before we could not verify whether or not a job was closed out by a technician. We just assumed they did the job. Now, every job is accounted for and nothing goes unnoticed".
Accelerating the billing process with a mobile app
Technicians that are equipped with a mobile app on their phones have the ability to capture the data found in the field, electronically. Work order reports should be configurable based on your industry and business needs to make life easier on technicians.
With Praxedo's mobile app, technicians can answer yes or no questions, click checkboxes, pick from drop-down menus and fill in comments with pre-written phrases. In this line of work, there is often very little time to type long answers. This process simplifies work order report completion and saves them time. The Praxedo solution automatically validates technician entries to avoid errors and incomplete forms.
Additionally, technicians can complete their electronic work order reports right at the customer site.
Begin with the field
The digital transformation enabled by automated service management starts in the field. That's where all of the data required for billing is collected and captured by technicians, delivery personnel or auditors. They're mobile, so the tools they use to complete tasks should be as well. Technicians should have the ability to easily scan a barcode or QR code. They should include photos and videos to their work orders, which are often more effective than written descriptions. Most importantly, the tool should have electronic signature functionality so techs can acquire customer sign-off as soon as the project is over. Completed documents can then be instantly emailed to the customer and services can be billed for the same day.
Software as a Service (SaaS) solutions are on-the-rise. According to data from Market Research Future, by the end of 2022, the global SaaS market is expected to experience a 21% compound annual growth rate (CAGR).
Best-of-breed increases business efficiency
Always choose field service management (FSM) software based on the capabilities it enables. You should be able to keep what you are already using in terms of information systems and leverage the benefits of new technologies to maximize business efficiency. With a specialized best-of-breed solution, such as the one offered by Praxedo, you can connect it to your current system thanks to a variety of standard connectors or by using its open APIs to build a custom interface.
3 ways to accelerate billing
1. Centralize your data
When you make the move to paperless FSM like Praxedo, all of the data needed for billing is captured in your software and can be viewed by all teams.
Information such as technicians' movements can be confirmed by GPS, and travel times are automatically recorded. With scanning functions and a catalog of tools, each field technician can indicate exactly what equipment they have with them and which tools were needed to complete the job. They can use comprehensive forms to accurately report on-site operations and results in the field — all in real time.
From now on, all work order information is instantaneously fed back to the service center for managers to analyze. The applications can also be used offline, for when your teams work in areas such as underground tunnels, where they don't have network access. Updates made while offline are synchronized as soon as a network connection becomes available.
2. Ensure compatibility with your ERP
Only a complete and highly compatible field service management solution can enable seamless business operations across the board. Make sure you have access to SOAP programming interfaces so you can easily connect the software to your information system. For the most popular ERPs, such as Sage or Salesforce, native connectors are available to ensure optimal synchronization. Now your data flow is both centralized and automated.
3. Expedite payroll preparation
Only the best FSM software allows you to simplify and accelerate payroll tasks. Office staff can find out how many hours your technicians worked in a single click, with no need for technicians to complete timesheets.
To learn more about how field service management software can help transform your field service operations, read our latest whitepaper on Field Service Management best practices.  Download now
Or get in touch with a member of our team for your own personalized demo