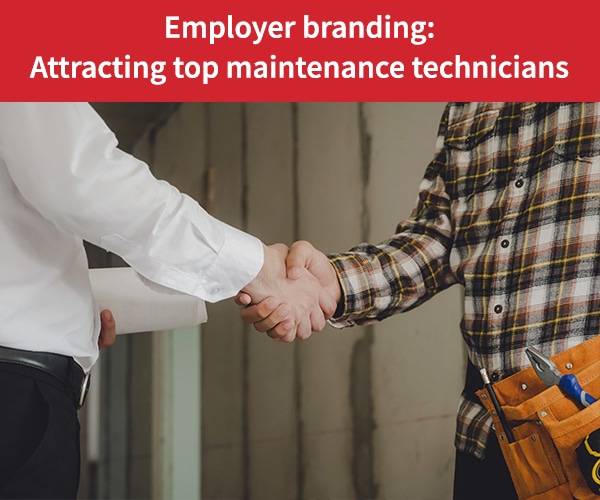 Service
Technician
Maintenance
Recrutement
Technicien
SAV
Branding your business to attract top maintenance technicians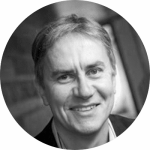 Xavier Biseul
Because the labor market doesn't have any really good profiles for maintenance technicians, service companies must develop a branding strategy that will help them attract and retain top talent. Here's a look at some best practices.   The first thing to understand is that the shortage of maintenance technicians in the labor market has led to a veritable talent war among service companies. As a result, the balance of power has shifted and employers must show themselves in the best possible light if they want to attract applications.   A business' brand is not limited to this aspect of recruitment. The concept includes all of the different ways and means a company uses to attract and retain talent. In fact, lowering technician turnover rates is part of resolving the recruitment problem.   Happy employees become ambassadors for their company. They spontaneously share positive information with their friends and on social networks. And they actively participate in referral campaigns. Outside the company, it's opinion leaders such as journalists and industry analysts who spread the word.
Define who you are and what people want
The first step in an employer branding strategy is HR communications:
How do job candidates and employees view the company?

How would they describe the company in just a few words?
To create a strong company identity, the HR team must tell a story about the company, starting with how it began, its goals, its evolution and its national or international aspects.   The next step is to answer the question that every candidate and employee asks: why would I join your company and why would I stay? This involves communicating about the company's strengths in terms of working environment, working conditions, management style, training policy, career opportunities and other benefits.  
Determine what generations Y and Z want
Sociology studies show that young gen Y and Z employees don't have the same priorities as their more senior counterparts. These millennials are more interested in having a fulfilling job, a pleasant work environment and a good work-life balance than they are in money. They're searching for meaning in what they do so they want to understand the merits of their work and ensure it doesn't go against their humanitarian or environmental beliefs.   To build a strong HR communication plan, it's a good idea to check the best practices of companies that are rated as good places to work, especially those that are included on lists such as the world's best workplaces and the Happy Index for workplaces. One quickly realizes that an employer branding strategy isn't limited to putting a foosball table in the cafeteria.   As with any marketing strategy, you can't lose sight of your target audience. It's safe to assume that service technicians are techies by nature so it's important to share information about the types of computers, mobile devices and applications they'll be using.
Manage your SEO and e-reputation
According to a StepStone study, 95% of candidates learn about their future employer on the web. That means it's important to make sure search engines will find your recruiting pages on the web and to publish a version of your website that's optimized for mobile devices and based on responsive design principles.   In addition to professional social networks such as LinkedIn and Viadeo, you should also consider sharing your story on social media goliaths such as Facebook to reach the broadest possible audience.  
Use Instagram and Snapchat to target younger people
Photo- and video-sharing platforms such as Instagram and Snapchat are used by tens of millions of people every day and offer new opportunities to target younger generations. The key is use the fun tone and visual content these platforms are known for to tell the story of daily life at your company through video stories that feature "real" employees.
Be aware of your image during the hiring process
Once applications roll in, the hardest job starts: convincing people to join the organization. Watch for discrepancies between the promises your brand makes and the reality. A company that wants to project a friendly image shouldn't make a candidate wait for half an hour without offering them a coffee or warning them of the delay. Ditto for the company that's supposed to be at the forefront of digital operations but still manages service calls on a spreadsheet.   Once you find the ideal candidate and send a letter of employment, pay attention to the employees' first 100 days as those are the most important to ensure the new relationship takes root on both sides. Studies have shown that 36% of permanent employment contracts are broken before the end of the first year.   Hiring errors are expensive. Between the time spent hiring and the wages paid or the productivity losses due to the vacancy, the cost of a failed recruitment can be quite high. According to leading human resources firms, the costs can easily exceed $15,000.
Focus on the integration period
The integration journey begins even before the employee starts work. To avoid drowning in paperwork the minute the new hire arrives, HR staff must start collecting all of the various administrative information required, including marital status, bank account details and copies of diplomas.   It's a good idea for HR staff to send the future employee a company org chart and an agenda of appointments with managers on their first work days. The idea is to show the new hire their arrival is expected. The best technicians often have several job offers and can withdraw from the employment agreement at the last minute to join a competitor.   All of the major HR solution vendors, including Cornerstone, Talentsoft and SAP SuccessFactors, include onboarding capabilities that formalize the different stages of the integration journey. This approach is very important. Because technicians are on the road most of the time, it's important that they get to know the people they'll be working with at headquarters — schedulers, experts. It also helps with team bonding.
"Streamline the employee experience
Integration is just the first step of the employee experience — an experience that encompasses all employee interactions with an employer from hiring to leaving. Similar to the customer experience, it's a matter of eliminating annoyances so you can offer the smoothest experience possible, for example, when employees want to take vacations or get reimbursed for expense claims.   The connection between employee experience and customer experience is not surprising. According to consulting firms in the service industry, employees who feel professionally fulfilled deliver better service to customers. That means service companies must give their employees the same level of attention they want employees to give their customers.