Field Service Management
Customer Satisfaction
Satisfaction Client
Field service management: how to improve the customer experience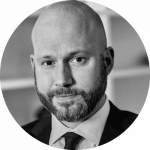 Kieran Le Peron
For service professionals, customer relationships are no longer a one-shot deal. In B2B, customers choose technical service providers that can support them over the long term. As a result, the balance of power between service companies and their customers has shifted to customers.
 
To keep contracts and maintain constructive and profitable relationships over time, service companies must put effort into ensuring they can provide optimal quality of service and operate in a way that's both responsive and effective.
 
While there are many ways to improve the customer experience and keep customers happy, many service companies don't take the time to do it. However, in an increasingly competitive service market with more and more demanding customers, only companies that listen to their customers and meet their expectations will win. If you're doing it, your competition is too.
 
The key is to involve your customers throughout the service life cycle.
Deliver a dynamic and transparent experience
Remember that in their private lives, your customers are constantly receiving offers from brands that want to sell them a new and immersive customer experience related to a particular product. So, don't be surprised if these same customers expect a similar experience in their professional lives. That means you have to develop a strategy to engage customers from A to Z. You need to define a customer journey that starts when they first request service and doesn't end until the invoice is sent. And it must include using different channels to interact with customers at each stage of the service life cycle.
 
Using different channels — text messages, emails — to improve communications ensures you have a lively and dynamic relationship with customers. It also helps you work on your brand image and the way customers feel about your company. In addition, because customers are typically stressed when equipment breaks down or stops working properly, improving communications and customer experience throughout the service life cycle is an excellent way to increase loyalty.
Simplify appointment-making
Nobody wants to be stuck on the phone for 15 minutes waiting to make an appointment with a technician. Customers expect immediate attention. If you're not able to provide this experience, you can be sure your customers will try a competitor that provides everything needed to take their calls immediately or book service appointments through the web. Whether customers are setting up or changing an appointment time, offer them a flexible schedule and different ways to get in touch — phone, text, email or the web — based on preferences they've provided beforehand.
Communicate regularly to confirm time slots
Your customers are like you: their days are very busy, and this can sometimes lead to oversights. But, there's nothing worse for a technician than to arrive at a customer site and find they can't get in. This situation is hard on technicians and their service companies because technicians have gone to the customer site for nothing. It's also hard on customers whose issues won't be resolved when expected.
 
In a world where we're permanently distracted by changing priorities, the best way to ensure the planned time slot still works for the customer is to send regular appointment confirmations through their preferred communications channel. This helps to reduce the risk of absentee customers.
Also, because no one likes to give up a half day waiting for a maintenance technician to arrive, send customers notifications with the technician's estimated arrival time. The ultimate solution is to combine this information with a geolocation system in the technician's vehicle. Now, customers have a real-time view of the technician's location, similar to the way Uber allows customers to track the real-time location and progress of its drivers.
Give customers real-time status updates
In many cases, the person who requested the service call is not on-site when the maintenance technician arrives. But, every breakdown is irritating for customers. They'll be more than happy to receive real-time updates about the work being done on the faulty equipment.
 
Be sure to provide technicians with a mobile application and field service management software they can use to send customers updates about service status. When the technician arrives on-site and starts work, the customer is notified. The same thing happens when the service call is underway and when the job is successfully completed.
Ask customers to evaluate completed work
Customer satisfaction is an essential pillar in the development of any service company. It's far less expensive to strengthen existing customers relationships than to find new customers. So, put processes in place that will allow you to evaluate customer satisfaction levels. You can do this by automatically sending customers a questionnaire to collect their feedback. Negative reviews will help you improve your operations as much, or more than, positive reviews. You can learn a lot from customers, especially in crisis situations.
 
But, collecting customer feedback is not enough. You must also set up customer service processes to gather and analyze the information provided and ensure dissatisfied customers receive quick responses. Dissatisfied customers who feel you're listening to them will be more inclined to stick with you than those who feel their opinion doesn't count.