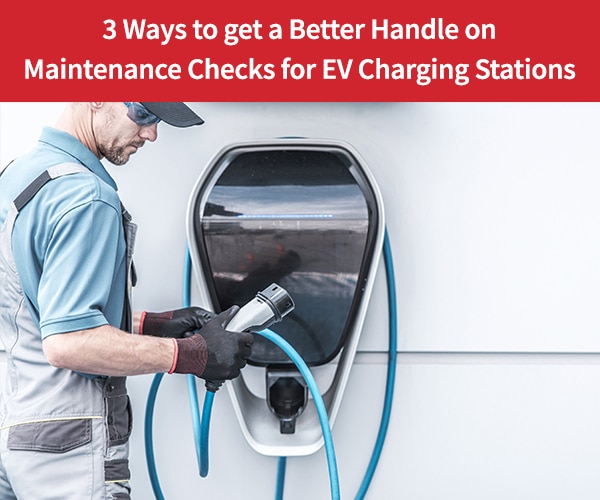 How EV charging station maintenance is being taken care of quickly and efficiently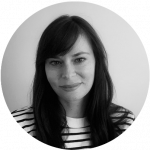 Tania Piunno
More and more drivers across North American roads are recognizing the value of electric vehicles (EVs). Over the next few years, we will see more people transitioning from gasoline-powered cars to electric ones for various reasons.

The most obvious benefit of going electric is to tackle climate change, however consumers who have already made the switch clearly recognize its potential for significant cost savings long term.

With the demand for EVs increasing, numerous charging stations are being installed in various public areas such as parking lots and on private properties and residences, and these units need servicing.
Electrical vehicle adoption
With more charging stations being installed across the continent, EV sales will augment. As of early 2021, there are roughly 41,000 charging stations across the United States, and over 6,000 in Canada. Servicing these systems is a complex job and EV charging station install and maintenance specialists need to ensure optimal performance to provide the best experience for drivers and passengers alike.

The majority of EV charger units are stationed outside, which doesn't always entail favorable weather conditions. Regular inspection of components such as connectors, cables, holsters and even filters for DC fast charging (DCFC) units specifically, needs to be performed. Contractors must check for wear and tear, cracks, the exposure of metal due to fluctuations in temperature for example, and even vandalism in some cases.
How are service companies handling the management of EV charging stations?
Optimizing operations in this line of work is essential. As a service contractor, you want your business operations to run smoothly and efficiently. You want to minimize costs. You also understand that leveraging important data is the only way to better understand your clients and provide superior customer experiences.

Hence, you need to equip your teams and technicians with the right tools to capture relevant information, share it cross-functionally and automate business processes to drive stronger, more profitable outcomes.
As the number of electric vehicles (EVs) on the roads continues to grow, so does the demand for public charging stations. From shopping centers to parking lots, EV charging stations are becoming as common a sight as traditional gas stations once were. This increased demand for charging infrastructure presents unique challenges, particularly in the realm of EV charger repair and maintenance.
Every charging station requires regular maintenance to ensure optimal performance and a seamless experience for EV drivers. Regular maintenance is not only necessary for the longevity of Level 1 and Level 2 chargers, but also for fast chargers that provide rapid power delivery. Just like traditional gas stations, charging networks must operate reliably to keep pace with the demands of increasingly prevalent electric cars.
The charging infrastructure includes a variety of components – from the chargers themselves to the underlying software that manages power distribution and billing. Maintenance of these systems involves a combination of routine inspections, cleaning, software updates, and prompt repairs when necessary.
As part of the charging station maintenance process, technicians inspect and clean the various parts of the chargers, including the charging ports and screens. They also verify that the charger is securely anchored and that all safety features are functioning properly.
Fast chargers, due to their high-power output, may require more frequent check-ups. Their high usage rate, coupled with the intense energy they output, can lead to wear and tear over time. Consequently, they need regular upkeep to ensure they remain in optimal condition and are safe for EV drivers to use.
EV charger maintenance is crucial to support the expanding network of EV charging stations. It requires professionals who understand the technical aspects of the chargers and the intricacies of the EV ecosystem. Hence, organizations that install and maintain these charging networks play a pivotal role in the burgeoning EV revolution. 
As the EV industry continues to grow and evolve, so does the need for reliable and efficient charging station maintenance. This ensures that the millions of EV drivers worldwide can conveniently and confidently charge their vehicles, knowing that the charging network they rely on is well-maintained and ready to meet their needs. 
1. THEY'RE OPTIMIZING PLANS AND SCHEDULES
Juggling several technicians' schedules at once is an extremely complex task, but it doesn't have to be with the right field service management software. Customizable dashboards, map-assisted routing, automation and drag and drop features work in conjunction to help dispatchers effectively plan and track multiple schedules at the same time.

EV charging station maintenance teams are using software to configure dashboards to better define expertise and manage the skill sets of their resources. The recurring tasks module will automatically generate the regular visits needed to ensure proper maintenance. And for service calls, depending on the complexity of the repair, the dispatcher needs a unified view of what each technician can do, to be able to assign the right job to the right person. And to increase the dispatcher's productivity even further, map-assisted scheduling is another huge benefit. Managers can utilize the Praxedo map to view dispersed job locations and draw routes based on who is closer to the defective charging unit, ultimately saving the company money and time

2. THEY'RE UTILIZING GEOLOCATION
As a dispatcher you want the ability to track your field personnel's locations and whereabouts. It can help identify stops associated with work order schedules. Obtaining this real-time information allows for better data-driven decision-making. If a last-minute change is required to a technician's schedule, the art of pivoting to plan B becomes easier.

Additionally, being able to pinpoint the exact location of a charging station with GPS navigation helps guide field personnel to their next site for increased efficiency. Often, you'll see a set of EV charging stations lined up one after another in one public area, making it difficult to locate the defective one. Using the map route feature on Praxedo's mobile app to identify specific points, allows the technician to geolocate the exact charging station that requires maintenance and less time is wasted

3. THEY'RE LEVERAGING MOBILE APPLICATIONS
Technicians can benefit from the ability to take photos and track the extent of their performed repairs through enriched photo features. Capturing the image and saving its GPS location should never be difficult. As a service company, you want to simplify your technicians' daily activities, so they feel empowered and productive while they work.

The right software tool will provide key work order information such as job history and site location at the touch of a button. It will also give them insight into what the job entails so they can ensure they have the right spare parts on hand to perform the job. All of that should be easily accessible through their mobile device.

Praxedo field service management software supports field personnel one step further. EV charging station inspectors and technicians don't always have cellular of Wi-Fi service if the unit happens to be located in an underground parking lot. This is where offline capability on their mobile devices becomes useful.
Transportation has evolved. So should your maintenance strategy.
The perks of adopting an electric vehicle are immense. The portion of the population that has converted is already reaping the benefits of lower cost of ownership and a reduced environmental footprint, compared to fuel-powered cars. And as more people benefit from going gas-less, charging station service companies need to ensure they are prepared to respond to service calls that will continue to come in regarding maintenance and repairs.

Given the newness of the technology, maintenance and service contracts will multiply within the next few years and service calls will increase significantly once EV's reach mass adoption. Forbes explains that this stage in the game is right around the corner. According to the growth in electric vehicle sales they are seeing on a global scale, and new incentives put in place by the Biden administration in the US, 2021 will mark the beginning of massive disruption.