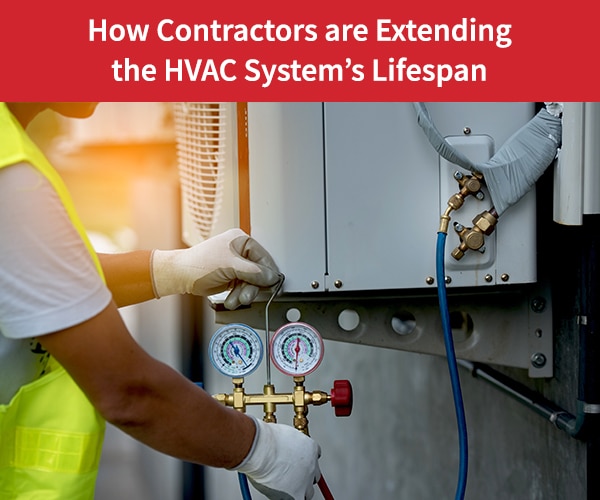 Why HVAC Systems Need Regular Maintenance Checks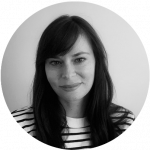 Tania Piunno
The unprecedented events from last year's pandemic have greatly impacted the amount of time we spend indoors. Many offices closed and businesses across North America drastically transitioned to remote work environments. Essential workers with occupations in healthcare and education had no choice but to continue their practice in hospitals and schools despite the risks of infection.
 
All these changes have imposed new ways of living and working and greatly exacerbated the need for more HVAC (heating, ventilation and air conditioning) systems to help circulate and regulate airflow indoors. These sophisticated appliances that operate consistently in the background have become such an integral part of our daily lives that for the most part, we hardly notice they are there. But in reality, HVAC systems have a huge responsibility to heat up, cool down and purify the buildings in which we live and work, which makes regular maintenance checks all the more important.
 
Without routine servicing, equipment can't operate at its full potential and doesn't last as long as it should. Systems that are closely monitored by trained specialists run more efficiently and companies that invest in regular maintenance protect their HVAC investments from costly emergency breakdowns.
 
Customers that invest in HVAC systems to filter their air expect skilled specialists to present themselves fully prepared. HVAC scheduling software enables dispatchers to auto-schedule maintenance jobs and input necessary work order details so that technicians know what the job entails beforehand.
 
Let's explore the reasons why every home or building should have HVAC equipment that functions well.
Why good ventilation matters
There are a variety of reasons residential and commercial property owners invest in HVAC systems for cleaner air.
 
1. They help prevent the spread of airborne diseases
To lower the risk of exposure to viruses, buildings require good ventilation. Simply opening a window to let air in isn't sufficient enough to capture viral particles. The Centers for Disease Control and Prevention (CDC) stresses the need for a quality HVAC system along with regular upgrades and improvements to provide fresh, filtered indoor air.
 
2. Energy consumption
The more energy you waste, the more money you're spending. When units are well maintained, and coils and air filters are cleaned regularly, HVAC systems use less energy. Systems can also be set so that the air that circulates matches human activity within the building. This means that when there are less people, less air is circulating and energy consumption is reduced.
 
3. Their ability to control temperature
HVAC systems use temperature control methodologies to maintain consistent levels in indoor spaces. Keeping people comfortable in their work or home environments by controlling the extreme heat or cold experienced outdoors, is key to more productivity and improved well-being.
Where field service management software comes in
With the current surge in demand for HVAC services, contractors need a better way of handling workflows and scheduling routine checks. Dispatchers shouldn't have to manually input information in multiple disconnected systems and technicians on the road prefer using their mobile devices over paper processes to access information, create work orders and notify customers of job completion.
 
Many of today's service companies use equipment maintenance software to better manage business processes from the office, out to the field. Businesses that specialize in HVAC installation, repair and maintenance and also have multiple technicians simultaneously on the road benefit most from this technology. Truth be told, working with paper-based processes incites the misplacement of important documents and work orders. It also takes twice as long when you could be spending that time winning new contracts.
Why HVAC contractors need it for preventive maintenance
It makes scheduling and dispatching jobs easier
Managing technicians in the field can get cumbersome without field service management software to tie maintenance requests back to the office. As a HVAC contractor, you need a tool that allows business processes to be streamlined and routine checks automated. Without automation, scheduling jobs at regular intervals can be extremely difficult. By optimizing technicians' schedules, dispatchers can ensure the most qualified technician arrives at the customer site with the right equipment to complete the maintenance check.
 
It tracks the work being done
An accurate log of hours worked isn't possible without a field service management software solution, especially for regularly scheduled services. Managers need a unified place for their employees to log job history, to ensure proper diagnosis in the future.
 
It simplifies the technician's life on the road
Work becomes so much simpler for the technician that can capture vital information with minimal effort and without delay, to be accessed by managers back at the office in real-time. HVAC technicians may need to inform the end customer of their arrival using email or text notifications. They may also require support both online and offline throughout their workday. With Praxedo's easy-to-use mobile app, mechanics responsible for maintaining commercial, industrial, institutional, and residential HVAC systems save time with digitized service reports managed directly from their devices.
 
It limits last-minute emergency repairs
Small problems can turn into big problems real fast. When an organization invests in a HVAC unit, they want to avoid unexpected (and expensive!) system breakdowns. With regular checkups for wear and tear, contractors can preserve the health of the unit. Additionally, by auto-scheduling maintenance calls in advance, everybody wins. Property owners can rest assured their investments are in good hands, and HVAC service companies acquire repeat business.
Last but not least, scheduled maintenance reinforces great customer service
True to all industries, the key to creating loyal customers is to provide timely services all around. When it comes to field service companies, timing really is everything. Dispatchers need to assign work to the right technician quickly and efficiently. Managers should have a consolidated view of field activities in real-time. Technicians need route optimization to minimize the distance in which they travel. The end-customer wants their service done on time, every time. And according to a recent study, the number one thing consumers look for to improve their experiences is, you guessed it – faster response times.
 
A comprehensive field service software platform enhances the experience at every single point of the customer's journey. For example, friendly reminders sent electronically to schedule a tune-up or having the customer digitally sign the work order report upon job completion are features that keep HVAC businesses top of mind.