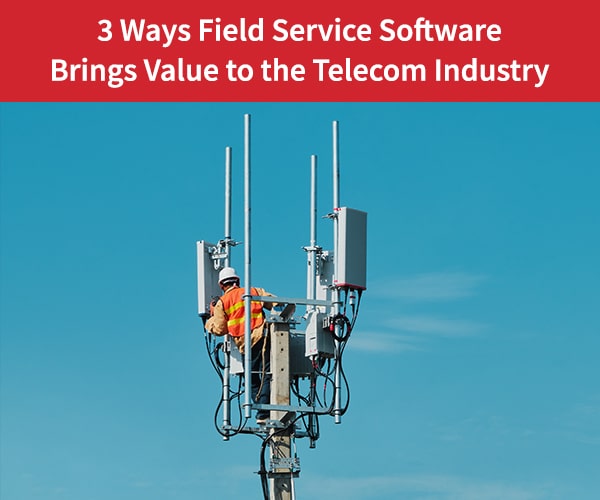 Software
Field Service Management
Industries
How Field Service Management Software Addresses Challenges for Telecom Operators.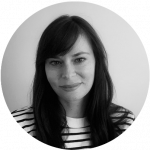 Tania Piunno
Let's face it, we as humans are pre-wired to connect. Feeling socially connected is a basic human need, and lack of it can have serious implications on our mental health.
 
Over the past year, we've experienced the effects of being deprived of in-person, human interactions first-hand. Public health restrictions caused by the novel coronavirus have led to restaurant closures, travel bans, cancelled events and remote work, encouraging people to engage in social activities virtually instead.
 
Co-workers have been using applications to remain productive and loved ones have been staying connected and entertained through videoconferencing and online streaming platforms.
Pain points experienced by the telecom industry today
The unexpected rise in demand for broadband communication services has added extreme congestion to fixed and mobile networks. As a result of peaks in internet traffic, the telecommunication provider's struggle to maintain their network stability and keep services from failing is more real than ever.
 
Coping with these pain points has proved to be a huge juggling act for telco operators. The additional worry of tending to service repairs, handling installations, and improving the customer experience is simply too much to manage without field service software.
How the telecom industry benefits from field service management (FSM) software
Nearly every home or business across North America has an internet connection, phone line or both. Maintaining top level support and services for thousands and sometimes millions of customers can be difficult for a telecommunications company to control. And with many people at home these days, new challenges are emerging as more and more calls come in for service installations, repairs or to ask for technical support. Field service management is required to help juggle all of these components and deliver superior customer service.
 
1. It maximizes job allocation based on: skill sets, call volumes, geographical location
Having the capability to assign a task to a specific field worker based on certain criteria is vital in industries like this. Oftentimes, telecom providers have a multitude of workers in the field with various skill sets. Furthermore, the large volume of calls received daily can involve anything from solving the smallest technical problem to the most complex. Matching the right technician to the correct service call based on his or her skills is simply unmanageable without a cloud-based telecom field service management solution.
 
Route optimization is another handy feature for telecommunication companies that need to assign a multitude of work orders to field technicians or inspectors daily. At the end of the day, minimizing a technician's travel time can add up to significant cost savings. Dispatchers should have the ability to allocate jobs to workers closest to the customer site. Praxedo has made the process of managing work orders even easier with its new SmartScheduler module. The dispatcher can ensure routes are optimized in a matter of seconds due to a smart engine that uses metaheuristic algorithms to calculate distances while balancing work loads.
 
2. It enhances communication between technicians, dispatchers, and end customers
At the heart of great customer service is open communication. Opening the lines of communication between a telecom service provider and its customers is the key to strengthening the professional relationship. In this competitive market, one call that is treated poorly can cost the organization a loyal customer.
 
Great field service management software enables real-time updates to be sent at every step of the way, to notify customers on work progress or completion. Receiving automated emails or texts allows these customers to anticipate the arrival of a service technician and keep track of the work being done as it is happening. As a result, the telcos customer retention rate improves.
 
Praxedo recently introduced a new capability to their remote collaboration feature set called Praxedo Share. It lets workers in the field capture and send photos of a customer issue to a remote expert directly from their mobile device, to help collaboratively analyze, diagnose and resolve a perplexing issue on-site. This can be highly beneficial during the pandemic, as it eliminates the need to return to the customer's home a second time.
 
3. It helps collect and track important service details
When a work order is placed, it is critical to enter all necessary data in one place to enable technicians in the field to better understand job requirements. It is also vital for dispatchers to monitor the progress of work orders in real-time. Logging data at a centralized location optimizes work orders and allows it to sync back to the company's existing information system.
 
When field personnel can access additional technical instructions, job history, or view what tools are needed to complete the work on their mobile devices, telecom companies save time and money. Using sophisticated field service technology to gather all information empowers employees to perform the job well the first time and avoid unnecessary repeat visits to customer premises.
A rising demand for more connectivity is in fact, a good problem to have
The pandemic has unquestionably intensified this already competitive market. Telecom operators are expected to stay innovative, provide ultra-fast connection speeds and yet offer services at low cost.
 
  Additionally, the entire world has increased their video streaming usage since isolation began. The pressure to manage the strain being placed on networks has never been this extreme. However, despite the stress the surge in demand has placed on the telecommunications industry, it can be considered a good problem for them to have in comparison to some other industries that have suffered. Many businesses in hospitality for example have been forced to shut down completely as a result of COVID.
 
But as unpleasant as the pandemic was, it has forced us to appreciate in-person interactions even more. And throughout it all, people have uncovered ways to adapt. We found comfort in connecting with others through wireless technology and we expect our service providers to deliver exceptional experiences. Telecom operators leveraging the benefits of field service management software achieve higher productivity rates by optimizing resources and facilitating the exchange of information between dispatchers and field personnel. And when push comes to shove, these functionalities work together for one common goal – to provide the best possible experience to consumers everywhere.