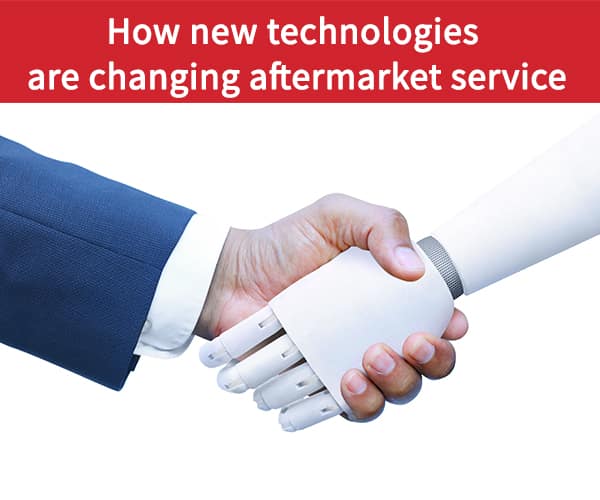 Field Service Management
Gestion d'interventions
Optimization
Technologies
After-sales service
Impact of new technologies on the future of field service management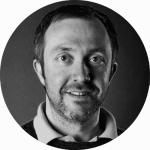 Romain Vinet
In recent years, new technologies have shown great potential to improve management of aftermarket services. With the transition from paper-based operations to digital operations and the increasing use connected objects, aftermarket service quality and productivity have only improved as service technicians take advantage of advanced technology to increase their efficiency. To keep customer satisfaction at peak levels, service companies must stay on top of the latest technologies and tools at their disposal.
Software as a Service brings 3 key advantages
A field service management solution that is offered in a Software as a Service (SaaS) model is a fully mobile solution that can be accessed using an internet connection from a smartphone, tablet or computer. It's often called cloud software because it's not physically installed on a server on your premises. In the field service management industry, opting for software that's hosted in the cloud is a strategic choice because of the many benefits it brings.
 
Mobility revolutionizes after-sales service
Don't be afraid of new technologies. They often open the door to important new business opportunities.
 
Your field teams need a solution that is designed to support the fact that they are constantly on-the-move. Replacing paper reports with an app that fits in their pocket is a time-saving and practical step forward for field technicians. Their work days become much more streamlined with fewer administrative burdens, fewer trips back to the office and no lost documents to deal with.
 
For example, with a field service management solution such as the one offered by Praxedo, service reports are integrated into a mobile app. Processes and work orders can be fully customized for your industry and completed by technicians at the customer site. Technicians can work confidently, secure in the knowledge that all of the key information related to the service call, including spare parts availability and inventory management, has been taken into account.
 
Collaboration tools are the secret to increasing customer satisfaction
Equipping service technicians with mobile devices offers another advantage; technicians can carry as much information as they need wherever they go.
 
Whether they are in the office or in the field, your teams can access customer history. Imagine that a customer has contacted your service department several times by email or phone to complain about a recurring problem. When technicians are aware of this background, they can approach the customer with tact, showing they understand of the customer's situation and have the expertise required to resolve the issue.
 
Centralizing data on servers is also a practical move because it allows technicians to review the results of previous service calls, check which parts were used, and see photos of the work that was done. Technicians also have access to a complete database of tutorials, data sheets, and even how-to videos so they are never caught off guard due to lack of knowledge.
 
Paperless processes save money
While new technologies typically require an initial investment, they lead to overall cost savings. With SaaS technologies, which are offered on a subscription basis, the return on investment time is incredibly fast — usually only a few months.
 
Paper, and the costs associated with printing and printer maintenance is the first cost to disappear. The costs associated with using and managing paper is high. Yet, according to a study by the research institute Statistic Brain, 45% of the paper printed is discarded at the end of the day. Add-in the time and labor costs associated with paper and the move to automated online processes becomes an obvious decision.
 
The second cost savings comes with the ability to optimize technician travel routes to increase billable hours. Collaborative tools, such as instant messaging, also help to save costs because they enable technicians to easily stay in touch with their colleagues and avoid trips back to the service center.
 
Finally, moving to fully paperless operations also makes it far easier to compile all of the details needed to invoice customers. Financial staff can quickly and easily access all of the information required in the computer system to significantly accelerate the billing process.
Artificial intelligence has a big role to play
Artificial intelligence — technology that enables machines to communicate and make decisions like humans — will play an increasingly significant role in after-sales service.
 
Chatbots accelerate service
Chatbots use artificial intelligence to interpret and respond to what people say or write in a natural way.
 
When used in field service management, chatbots can effectively unclog contact centers. In some cases, a chatbot's first response to a customer query is enough to satisfy the request. If not, the chatbot can direct the customer to the appropriate service. Going even further, chatbots can schedule the service call based on the customer's personal information and preferred time slot.
 
When chatbots are integrated into your technicians' mobile app, they take on the role of a virtual assistant and can immediately provide any information required during a service call.
 
Technician schedules are always optimized
Using machine learning technology to enable more intelligent planning of technician travel routes was almost inevitable because machines can manage far more complex decision-making requirements than humans.
 
For example, the Praxedo field service management solution offers a SmartScheduler feature that takes numerous variables into account when creating technicians' daily schedules. All factors are accounted for, from the urgency level of the service call to the technician's capabilities, spare parts stock, and traffic conditions.
 
If a technician experiences an unexpected setback, dispatchers can simply modify the parameters in the SmartScheduler and a new schedule is generated to ensure that travel times are always kept to a minimum.
The Internet of Things enables predictive maintenance
An ABI Research study predicts that by 2020, 30 billion pieces of equipment will be connected. This massive transition to the Internet of Things (IoT) will mark a turning point in the way customer service is delivered.
 
According to Aly Pinder, an analyst at The Service Council, one of the crucial transformations in customer service management in 2018 is the transition from responsive actions to predictive maintenance. The field service industry of the future is definitely predictive. With IoT, real-time data transmissions happen all the time, not just when the technician is on-site. Whether the device is a car or a washing machine, it will be able to identify problems with its own operation and notify the service company, likely before anyone is aware of the problem.
 
Knowing in advance when failures are likely to occur simplifies management of aftermarket services because maintenance activities can be proactively scheduled at convenient times. If an unexpected failure occurs, the connected equipment can help the technician diagnose the issue by identifying the broken part.
 
Looking beyond existing technologies for aftermarket service, there are even more exciting possibilities for the customer service of the future. In its 2015 predictions, Gartner estimated that online customer support would incorporate facial recognition by the end of 2018. It's easy to image how a computer with this capability and access to the customer's full history would enable a completely personalized customer relationship experience.
 
One thing is certain: In the coming years, the first companies to integrate IoT into their after-sales service will stand out clearly from the crowd.