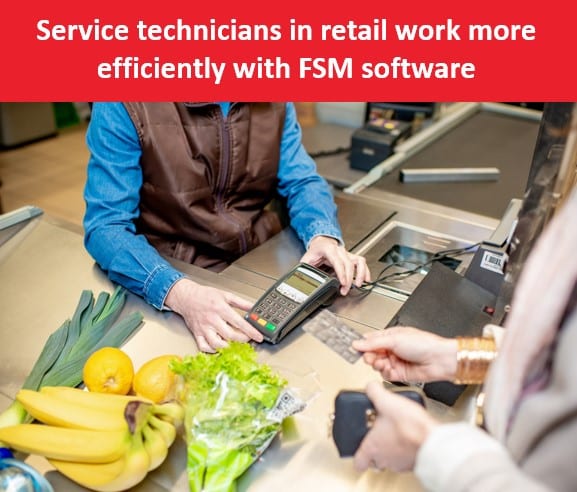 Maintenance
Work Order Management
preventive maintenance
Gestion d'interventions
retail
How service technicians in Retail Store Maintenance are working more efficiently.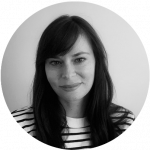 Tania Piunno
Technicians in the retail industry provide a variety of services and work with a variety of equipment types. From cleaning and sanitizing food areas to fixing defective cash registers, self-serve kiosks, HVAC/ refrigeration and electrical systems, there is never a shortage of maintenance work to be done.

Take one-stop-shop mega stores like Costco and Walmart for example, that need to maintain 3000 pieces of equipment under one roof at times. It's essential for technicians in this industry to have the knowledge and versatility to work with different systems every day.
Although maintenance teams operate completely behind the scenes, they play an extremely important role that impacts customer satisfaction. In fact, the relationship between maintenance services and the customer experience is very closely linked. A recent survey conducted in the US, reveals why customers choose to shop at certain grocery stores, over others.
While a wonky wheel on a shopping cart can put a damper on the experience, a computer bug during checkout can have shoppers vowing to take their business elsewhere for good. Losses for the retail store can be even greater if, perish the thought, fridges or freezers fail and tons of food items spoil because of it.
Field service software is essential
To ensure they can keep up with all of the work that needs to be done to satisfy their clients, the retail industry is using field service software to manage their work orders.
WORK ORDER MANAGEMENT
When you have multiple technicians working on various pieces of equipment, at different store locations for example, coordinating information becomes impossible without field service management (FSM) software. Think of it as a central hub that allows both technicians in the field and service managers at the main office to access the data 24/7, from any device.
SCHEDULING
If a self-serve kiosk at Walmart breaks down, a reliable tool is required to find the closest technician to the store, with the right skill set, and dispatch them promptly. A FSM solution with advanced scheduling capabilities allows managers or dispatchers to identify their various technicians and their current locations on a map. In fact, Praxedo's algorithm-based engine is smart enough to calculate distances between job sites, so that technicians get to the problem as fast as possible. Allocating spare parts and assigning them to work orders is also done in a couple clicks. With optimized scheduling, the perfect work day is always possible.
RECURRING JOBS
Most of the servicing done for retail stores is recurring work. Equipment such as freezers that store food need to be running continuously without a hitch. Lighting and electrical panels can't stall or be the cause of safety issues. The goal is to keep operations smooth so that shoppers are always satisfied while in store.
Field service software to the rescue
FSM plumber software like Praxedo allows stores to run efficiently and helps technicians stay productive. With all the various operational activities and equipment to be serviced in a day, work can be planned, tracked and better managed all year round. Managers gain insight into spending and make more informed business decisions when it comes to cutting down on costs.
With a mobile app, technicians can easily access information and document all their activities in one place. This may include before and after images of the equipment being serviced, or accessing instruction manuals critical to a particular job such as handling electrical control panels.
Keep the service maintenance in-house or outsource? That is the question
To ensure the highest service quality, retail stores typically rely on in-house maintenance teams to handle their basic equipment, and leave the heavy-duty jobs to the manufacturers' service providers.
Chain stores, particularly those in the fashion industry, employ their own maintenance teams to support their various sales locations, or they rely on service companies with a national presence. Those located in a shopping mall may share a common service provider with other stores beside them.
The retail industry is a dynamic sector that relies heavily on a variety of vendors to deliver goods and services. One area that stands out in particular is facilities maintenance. Ensuring a safe, well-maintained environment in a retail space is crucial to providing a positive customer experience. It often involves juggling multiple vendor contracts and effectively managing a continuous stream of work orders, both routine and emergency, to keep stores located across various regions running smoothly.
Retail facilities encompass various types of stores, from fashion boutiques to large supermarkets. Each retail store has its unique maintenance needs. For instance, a clothing store may require periodic updates to display units and fitting rooms, while a grocery store would have routine refrigeration maintenance and sanitary inspections. Consequently, preventive maintenance plays an integral part in ensuring the longevity and functionality of these retail spaces. 
A comprehensive facilities maintenance program can help coordinate all these different requirements. Facility management teams work hard to develop a maintenance schedule that not only addresses ongoing needs but also anticipates potential problems. This could involve daily checks of critical equipment like cash registers or HVAC systems, as well as regular deep-cleaning of the retail space to maintain the highest level of service. 
Having an efficient maintenance team is essential in delivering such a program. They are the front line in ensuring that the retail facilities are in top condition and any issues are swiftly addressed. They play a significant role in enhancing the overall customer experience, as a well-maintained store is more likely to attract and retain customers.
Ultimately, maintenance challenges in the retail industry can be effectively managed through well-structured maintenance programs, effective facility management, and a responsive maintenance team. These components work in harmony to ensure a superior level of service and a seamless customer experience in the retail environment.
The short answer: it depends.
The decision to handle maintenance in-house or outsource it depends on the size of the store, the target market, hours of operation and location. A retailer selling frozen food doesn't face the same challenges as a shoe store for example. Similarly, a one-stop shop doesn't deal with the same equipment problems as a do-it-yourself (DIY) store. Large stores like Walmart tend to do a bit of both. 
Types of maintenance required regularly in retail stores
Plumbing

Janitorial services

Cash registers

Refrigeration

Electrical systems

Lighting 

Security cameras

HVAC equipment

Escalators or elevators

Self-serve kiosks
Being proactive about maintenance is key
The last thing you want is a critical system breaking down without warning while shoppers shop. Customers expect an elevated in-store experience. This means cash registers working when shoppers are ready to pay, and meticulously disinfected areas and floors in the food aisle without fail. The best way to stay on top of these services is with a recurring plan in place.
The retail industry keeps things running continuously with proactive maintenance activities, designed to help service organizations take control of their operations. With FSM HVAC dispatch software, you can schedule maintenance work in advance to limit costly, emergency repairs. All data is traceable and work order history will always be available for future reference, so technicians have the information they need to diagnose potential problems before they happen.
Better plan for busy shopping periods
With the holidays only a couple of months away, store operators are making sure to schedule recurring maintenance way before the rush. Doing so will lengthen the life cycle of their assets and create great shopping experiences for all.