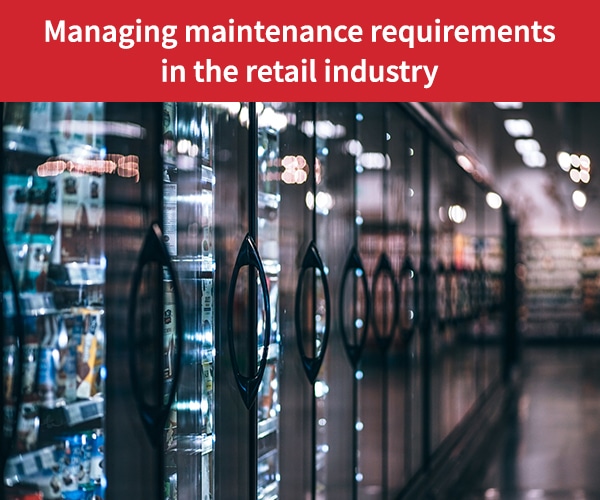 Technician
Maintenance
Gestion d'interventions
Secteurs d'activité
After-sales service
Maintenance challenges in the retail industry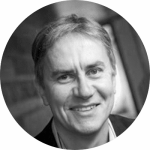 Xavier Biseul
June 19, 2019
Maintenance technicians who work in the retail industry must work on a variety of equipment types. They're also limited by industry-specific constraints. That means they must be highly flexible and versatile.
 
Sprawling retail operations include a long and wide-ranging list of equipment that must be maintained. Consider supermarkets…from refrigeration equipment and ovens to shopping carts and cash registers, there's an average of 1,000 pieces of equipment to maintain. Superstores and megastores have about 3,000 pieces of equipment. And, that doesn't include the equipment in warehouses and distribution centers.
 
While maintenance technicians operate completely behind the scenes in supermarkets, they play an extremely important role. Even a wonky wheel on a shopping cart can start a customer's experience off on the wrong foot. And customers could bolt in a flash if a computer bug leads to a problem during checkout. Losses are even higher if refrigeration equipment fails.
Choosing between in-house maintenance and outsourcing
To ensure high quality of service to their customers, retail stores typically rely on in-house maintenance teams to take care of their basic equipment, leaving maintenance of more complex equipment to the manufacturers' aftermarket service providers.
 
Chain stores, particularly those in the fashion industry, employ their own maintenance teams to support their various sales locations, or they rely on service companies with a national presence. Stores that are located in a shopping mall may rely on a common service provider or share maintenance resources.
 
The decision to take care of maintenance in-house or outsource it depends on the size of the store, the target market, hours of operation and location. A retailer selling frozen food doesn't face the same challenges as a shoe store. Similarly, an all-purpose superstore doesn't have the same equipment as a do-it-yourself (DIY) store.
Finding extremely versatile technicians
In retail, technicians must be versatile. These aren't industrial environments and maintenance teams are small. Technicians must be able to jump in at any time and, as noted earlier, work on a wide variety of equipment: refrigerators, lighting, air conditioning, electrical, generators. The variety of tasks means technicians must have a multidisciplinary skill set, with knowledge of mechanical work, refrigeration, electrical engineering and pressurized systems.
 
In addition to this broad knowledge, maintenance technicians are often assigned tasks such as tiling or repainting a faded wall. Plumbing, masonry and welding skills are also helpful. With such a broad range of tasks, maintenance technicians must be able to work as a jack of all trades.
 
Variety is the spice of life for these technicians. They don't know what each day will bring and they need to keep their cool under all circumstances, even as changing priorities and emergencies alter their schedule.
 
During quiet periods, technicians can focus on planned preventive maintenance tasks to detect potential failures due to wear and tear, and to replace defective parts. While they're executing these tasks, they must comply with all safety and cleanliness standards. Some equipment, particularly refrigeration equipment is subject to specific regulations.
Ensuring a broad range of behavioral skills
Maintenance technicians in retail require numerous behavioral skills, including flexibility, responsiveness, self-discipline and organization. They can work on their own and in a team. And, they bring physical stamina and dexterity to the job.
 
Strong relationship skills are also required as technicians must be teachers. For example, think of a maintenance technician explaining to a butcher how to maintain the meat slicer. Empowering employees to resolve minor issues when they occur is also part of the job.
 
Like all retail employees, maintenance technicians must be dedicated to service. They're also subjected to challenging work schedules that can vary from one week to the next and include on-call time on weekends, a particularly busy time in retail businesses. More intricate maintenance tasks must be completed while stores are closed to ensure the customer experience is not negatively affected.
 
Education and experience are essential
Once technicians are promoted to service manager, their growth prospects are limited. Thankfully, the profession hasn't experienced unemployment, a fact that's obvious when you see the numbers of maintenance technician jobs that retail giants post on the Internet.
 
To start, technicians typically need to have completed an apprenticeship program, although job ads may specify a high school education with a diploma in industrial engineering or facilities maintenance. At least two years' experience is often required.
Going digital is a must
Given all of these requirements, it's essential to manage maintenance activities with a digital solution. This is the only way to manage maintenance for such a diverse set of assets and their associated spare parts and to ensure inventories are always up-to-date.
 
Field service management software allows you to coordinate the large number of internal and external stakeholders involved while taking into account all of the job constraints, particularly schedules.
 
This type of tool also allows you to capture and standardize undocumented procedures in a professional way. Over the years, maintenance technicians become living libraries of information for retail stores. They know how things are set up, where the miles of electric cables go and where the air ducts are. But you don't want this information and knowledge to leave with the technician.
 
Finally, in terms of accounting, a digital solution lets you see the total cost of ownership for each type of equipment and analyze the repair costs and the costs when it's not available. This information gives managers valuable insight into whether they should continue using certain equipment.