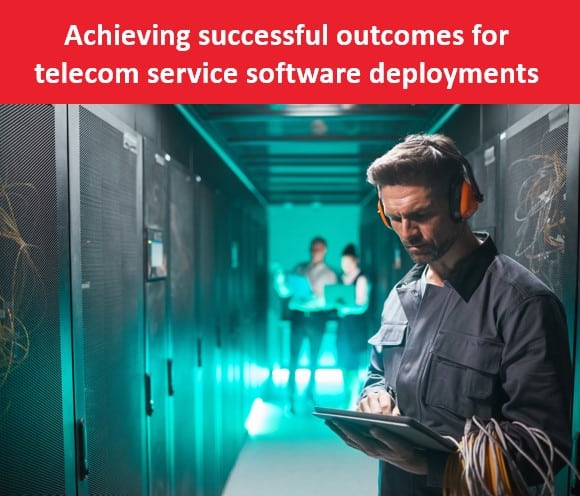 Field Service Management
telecommunications
field technicians
service providers
Optimization tips for telecom service software deployments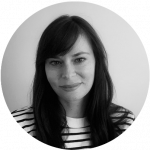 Tania Piunno
With the passage of the $1.2T infrastructure bill in the United States, this next decade will be a critical time for service sectors. And, the same goes for the industry across Canada.
It's inevitable that every service organization in North America will need to adopt new field service software to solve problems. From network downtime to natural disasters and even routine customer support requests, systems are under pressure. Companies must strike a balance between meeting immediate needs and making long-term infrastructure investments.
At Praxedo, we've helped dozens of service providers integrate new software into their existing workflows. In this blog, we share our recommendations for achieving a successful outcome.
Why field service software deployment can't go wrong
When implementing new software, service based companies are in a unique position. That's because every decision, no matter how small, translates into a bigger picture customer outcome. 
To navigate our time of change, teams will inevitably rely upon field service management software to manage growing workloads, improve communication, and automate inefficient processes. So how can organizations ensure that this software operates to its full potential? The key is to manage a successful deployment, which involves a careful alignment between field teams, dispatch managers, executives, and technology partners – which can be achieved with a best-of-breed solution.
Software deployment 101: processes, expectations
The term software deployment refers to the practice of adopting a new platform or solution for a defined purpose. In most situations, especially for telecommunication field service teams, the goal is to improve performance, drive cost-savings, or implement new systems into current ones.
A successful services software deployment process begins with a field study, to define the exact requirements of the solution. From there, the evaluation or project team will determine the exact features needed to meet the organization's goals.
After choosing potential solutions, the next step is to orchestrate a pilot or calculated experience — generally with a department or small group of users. The key is to build a structured, contained experiment. With this approach, teams can identify and root out problems early. Equally important, focused experiments will identify return on investment (ROI) opportunities.
"To gain buy-in for this enormous change-management challenge, leaders must translate their blueprint into a clear, coherent narrative for employees, investors, and other stakeholders," explains McKinsey. "The narrative should articulate how each piece of the work contributes to the organization's larger strategic goals."
Following the pilot period, change management teams will decide whether and how to roll out the solution at scale. If the answer is "yes," there will be a need to train technicians and dispatchers. After all, people may be accustomed to an existing way of working.
For this reason, companies can expect a successful transition to take place over the course of weeks — or even months — depending on the scale of a business.
But adopting a new tool doesn't have to be a struggle. The right field service software will help the service company deliver gains in efficiency such as with first-time fix rates from day one and mobility. It will include a user friendly mobile app for technicians to capture data in the field. It will require a tool that works as a central hub for everyone to stay up-to-date including mobile teams, administrators, and customers.
Tips to deploy field service software successfully
When deploying field service software, companies have zero room for error. Especially in the field, services teams must continually operate at a high level of precision. Jobs can be dangerous, and working conditions tend to be high-pressure. Given these contexts, software needs to provide added value rather than causing distractions. Here are a few recommendations to strike the right balance.
WORK WITH AN EXPERIENCED VENDOR
When you're shopping around for software solutions, you may notice a variety of options for the capability you're looking to build. So which one should you select? To answer this question, it's important to gauge the experience level of your vendor.
Field service management is intricate, with a high degree of complexity. Working with multiple customers, the right vendor will have experience with organizations like yours. With this perspective, your technology provider can operate as a true partner rather than a basic service.
Our team at Praxedo recommends working with a market leader that is expanding its business. These performance signals suggest that the vendor is stable, in high-demand, and positioned to provide the right levels of support.
We also believe in a best-of-breed solution model. Praxedo software was designed with telcos in mind. Handling an influx in work order volumes can be easy. Scheduling emergency requests shouldn't be complicated. 
Determine the necessary level of support
Strong technical support capabilities are a must.
At any given time, your preferred vendor needs to be ready to step up and help your organization. In this way, you can think of your solutions provider as an extension of your core team. Here are some questions to consider asking, before finalizing your contract.
Is support available 7 days a week?

Is support included or is it an additional cost?

Is a subscription required?

Is support available in your language of business?
It's inevitable that issues will come up, regardless of the solutions provider that you choose. In these moments, responsiveness and skill are mission-critical. A best-in-class support team can guide you to an expedient resolution.
Prioritize field team feedback
Field service management software is only as powerful as its utilization.
When implementing new technology, it's important to gather feedback from mobile teams early on. With this perspective, leadership can get ahead of potential challenges and areas of frustration. The idea is for technology and field teams to work hand-in-hand.
Feedback is especially during the pilot phase of a software deployment, before issues have the potential to scale up. In particular, software deployment teams will benefit from the following insights:
Whether the software feels like a natural extension of existing workflows

The extent to which the software improves or detracts from safety

How field teams are incorporating the software into everyday activities

Whether and how field teams are making data-driven decisions or feel empowered
Above all, it's a good idea to understand, generally, how field technicians feel about the software. Do they find it helpful? Are they running into distractions or difficulties? Does it simplify their job?
Field and technology teams need to work together to determine ideal outcomes. After all, the right software helps people boost productivity and perform better.
Ensure enough time for training
When adopting new software, it's reasonable to expect a learning curve. After all, field service teams maintain a high degree of focus to do their jobs well.
Before deploying a new solution — and workflow change — it's important to make sure that everyone is on the same page. The goal is for everyone on the team to understand the benefits of adopting a new solution. Examples include:
How the software makes it easier to

manage work orders and schedules

Whether the solution improves autonomy in the field

The extent to which software can help improve safety

How the software can reduce stressful tasks (i.e. managing complex schedules)
During training sessions, the idea is to help field techs feel empowered in their individual roles. Software shouldn't feel like additional work. In fact, it should be simple enough for field techs to adapt to rapidly. We suggest looking for features and functionality that facilitate scheduling, communication, dispatching and data capture.
Best-of-breed solutions like Praxedo offer tools to maximize service business potential. Managing operations in one place makes daily tasks easier for technicians and keeps customers in-the-loop. Plus, easy integration with third-party systems allows organizations to keep what works without rip-and-replace.
Getting the foundations right
As service businesses navigate a time of change, it's important to get technology decisions right the first time. Every error has the potential to scale up and potentially destabilize a network.
Regardless of your experience level in deploying new field service software, it's a good idea to work with an experienced consulting team that understands your unique considerations. The right technology solutions provider can help you work through challenges before they have a chance to come up.
If you're looking for more insight on the topic of choosing the right field service management solution, check out Praxedo's recent guide to Best-of-Breed software.
You can also reach out to our team to learn more about our technology, recommendations, and case studies.