Field Service Management
Mobility
Gestion d'interventions
Artificial Intelligence
Gestion d'interventions
Tips for environmentally friendly field service management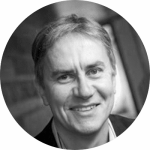 Xavier Biseul
There are many ways companies that provide maintenance services can dramatically reduce their environmental impact, from adopting a zero-paper policy to optimizing technicians' routes, using electric vehicles and choosing eco-responsible data hosting.
 
We're facing a digital dilemma. While digital transformation does impact the environment, it also helps to reduce our carbon footprint. With the profusion of emails sent daily, many of which are spam, and widespread use of streaming platforms, digital technology already accounts for 4% of greenhouse gas emissions worldwide.
 
In professional domains, and particularly in field service management, the negative effects of digital transformation are largely offset by the benefits provided. For example, Software as a Service (SaaS) solutions allow these companies to go completely paperless.
 
All of the reams of paper and the impact they make on the environment are gone, replaced by field service management software that streamlines information flows among customers, the service center and field teams. From the service request, through report writing and invoicing, all exchanges are 100% electronic.
Optimize technicians' routes
With geolocation and artificial intelligence technologies, field service companies can optimize technicians' routes. This is an essential capability. Technicians spend between one-third and one-half of their day on the road so their movements represent maintenance companies' most significant environmental impact. When technicians have a mobile application that's specifically designed for field service management, they have a GPS solution that allows them to take the optimal routes.
 
Schedulers can use the geolocation technology to monitor field technicians' movements in real time. When a scheduler needs to assign an urgent service call to an available technician, they can see which one is closest to the site with the emergency to reduce the number of kilometers driven.
 
AI becomes the schedulers' co-pilot
Artificial intelligence (AI)algorithms can take a large number of operational constraints into consideration to optimize scheduling while minimizing travel times.
 
When it's used with the Internet of Things (IoT), AI also makes it possible to evolve from curative and preventive maintenance to predicative maintenance. Sensors on equipment in the field report real-time data about their operational status to provide early warning signs of failures.
 
Moving to proactive service management opens the door to more efficient management of spare parts, again to reduce travel. Although it's not yet a widespread practice, additive manufacturing is used in the aeronautical industry and allows required parts to be "printed" on-site. 3D printing is also a good way to protect against equipment obsolescence and the need to discard equipment simply because spare parts are no longer available.
Switch to electric vehicles
The next step is to switch to electric vehicles. Today, vehicles with combustion engines, particularly diesel-powered engines, remain the majority of company cars — and that's half the vehicles in France — but change is coming.
 
According to a study by the Arval Mobility Observatory, 17% of corporate fleets include at least one electric car, and 34% plan to use battery-powered vehicles in the long term (source Décision Achats).
 
In fact, current requirements are designed to encourage maintenance providers to make the switch. As of January 1, 2020, manufacturers must publish fuel consumption, electric range and CO2 and pollutant emissions data for light commercial vehicles based on the Worldwide Harmonized Light Vehicle Test Procedure (WLTP). As of March 1st, a financial penalty will be applied to the purchase of polluting vehicles.
 
In terms of incentives, since January 1, 2020, a company can benefit from a 50% reduction, capped at 1,800 euros per year, when calculating the benefit in kind for providing an electric car to an employee.
 
Electric vehicle range extends to 500 km
On the market side, things are progressing. Most electric vehicle models now provide a range of 200 to 500 kilometers. This is enough for technicians on local routes. Failing that, programs such as Advenir in France, provide financial assistance for new charging infrastructure to encourage electric vehicle use. Advenir finances up to 40% of the costs of supplying and installing a charging infrastructure for corporate fleets.
 
In addition, while vans, mini vans and other battery-powered small trucks may currently be in short supply compared to passenger cars, the need to certify CO2 emissions to the WLTP standard will encourage migration to electric power. For example, French electricity distribution company, Enedis, has the second largest corporate electric fleet in France with 1,880 service vehicles.
Adopt a green cloud solution
Moving to a multi-tenant Software as a Service (SaaS) solution is another important step. With a shared infrastructure, multiple companies can use the same servers. This reduces the number of servers required and therefore the metals that must be extracted to manufacture them as well as the amount of electronic waste to process or recycle when they reach end of life.
 
The location where the SaaS solution is hosted is also important. For example, a SaaS provider may be tempted to host data in a country where hosting costs are lower. However, that country may be using fossil fuels and coal-fired power plants to produce electricity.
 
Look for locally hosted solutions
In addition to the environmental aspect, the need to secure personal data means it often makes sense to favor a SaaS provider that hosts the data locally within your own country. This is why Praxedo uses OVH, the leading European hosting company.
 
In addition to sites located in France, OVH has managed to cut energy consumption at its data centers by almost 50% by eliminating electric air conditioning. The company has developed a server cooling system that leverages the heat transfer properties of water to provide watercooling. The refrigerated liquid dissipates almost 70% of the heat released by the servers. The remaining 30% is dissipated through natural building ventilation.