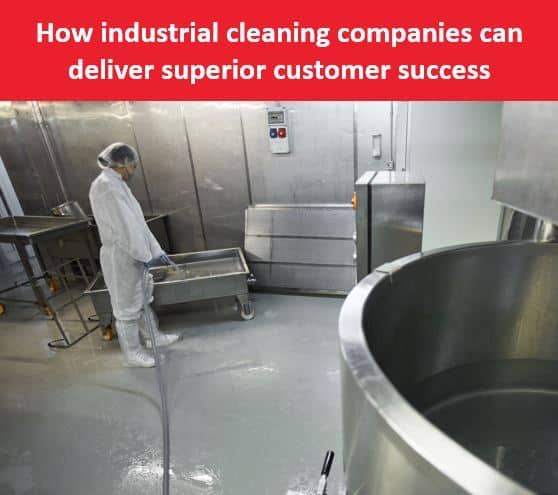 repair and maintenance
Field Service Software
industrial cleaning
What every industrial cleaning company needs to achieve service success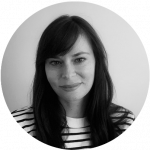 Tania Piunno
Industrial cleaning involves sanitizing spaces in and around buildings such as factories, power plants, manufacturing facilities, distribution centers, warehouses, and storage areas. Periodically, these buildings need a deep clean in order to continue running their day-to-day business operations.
The importance of regularly cleansing industrial buildings and their surroundings
Maintaining a sanitary environment is the key to a successful business in the industrial space. Cleaner areas keep their employees safe from accidents, prevent health hazards, remove clutter, and help protect surfaces, products, and equipment from damage. They may intermittently need to remove paint, dust, residue, metal shavings, lead, mold and even asbestos, to name a few, to sustain an ongoing, uninterrupted operational process. Without regular cleaning services to keep things in order, these businesses risk halting their operations altogether.
This demanding job can only be performed by skilled technicians equipped with the right digital tools. Service managers that run industrial cleaning companies are using field service software to make life easier for their mobile teams, keep them safe while onsite, and build regular cleaning programs for their clients.
Safety for cleaning technicians is a top priority
Industrial cleaning requires specialized equipment and machinery and different chemicals for different surfaces. Cleaning techniques also vary depending on the material being treated. Technicians need to be skilled at working with steam, pressure washing, and even ultrasonic cleaning. This labor-intensive work involves both physical strength and the use of harsh chemicals. This is why the right field service software is needed to track site inspections, enforce compliance, and log products used.
Site inspections
In the specialized cleaning industry, inspections are often required before beginning a job. The technician will inspect the site to collect important details about the work to be performed. Mobile apps are customary in this line of work and should be designed for techs in the field. Customizable work order forms enable faster data collection and leave no room for error; thus, less time is spent onsite, and more appointments can be completed per day.
Regulatory compliance
Complying to health and safety standards is fundamental in heavily regulated industries. Standards set by the Occupational Safety and Health Administration in the United States ensure safe working environments for those working in the industrial cleaning sector.
Automating regulatory compliance is easy with field service management software. Field technicians use their mobile apps to apply necessary safety measures and validate that they are within acceptable standards. Security factors to abide by might include wearing the appropriate safety gear or handling heavy equipment properly. With Praxedo software, safety checklists can be configured to appear before the work order is even opened to ensure jobs are done right.
Tracking the use of products and materials
Tracking chemicals or how much water was used to sanitize the area can also be done in the app. A graffiti removal company for example, might want to trace eco-friendly repellents used or the quantity of water gallons required to remove paint at a specific site, and link that information to a work order. Field service software makes this information accessible to either prepare technicians who arrive at a customer's premises, and for service managers who intend to reach greater quality control.
Effective scheduling and data management
Schedules tailored to each customer
In industrial cleaning, schedules may vary from customer to customer. A storage facility might need regular maintenance done seasonally. Whereas a nuclear power plant will require recurrent upkeep for its water tanks or cooling towers a lot more often – monthly or weekly – to ensure it functions at its highest capacity. Whatever the use case, field service software brings intelligence to the planning process. Through advanced scheduling, recurrent appointments can be scheduled ahead of time, so maintenance plans run like clockwork and no job is overlooked.
Additionally, customer schedules can change at any given moment. Specialized software enables complete flexibility so dispatchers can easily allocate supplementary jobs to other workers or use drag and drop functionality to make instant changes to the schedule to accommodate an urgent client request.
Access to job history in the field is essential
One of the most time-consuming tasks for a field technician is searching for information on service history. Were there any maintenance or cleaning jobs done for a customer in the past? What were previous solutions that worked well that can be applied to solve the same problem this time around? With software, activities are logged in the app and always trackable, so technicians can find answers to questions like these with just a few clicks.
The capability to store job history makes pulling up past work orders and taking corrective actions easier. Without software, the technician would have to make a pit stop at the central office before heading out to see a customer. He or she would also need to shuffle through a pile of paperwork to find past work order details. Digitized work order reports take cumbersome administrative tasks out of the equation so technicians can focus on what they do best – provide top-notch service and improve customer satisfaction
Managing spare parts
Field service software makes checking stock levels easy. Information on stock availability and what spare parts are currently being used is handy through the web platform and mobile app. This allows the dispatcher to effectively allocate equipment and tools to a skilled technician before sending them on their way. Cleaning equipment is also tracked so that the technician on the road sees whether the part is currently being stored in the warehouse, in another employee's vehicle or available to use.
Closing out a work order
Field technicians need documentation that proves they were at a customer site and did the work. With Praxedo, mobile teams can upload snapshots they take to show the condition the site was in before, and after the cleaning services have been completed. Furthermore, the app lets them acquire customer sign-off directly on their mobile device and automatically adds it to the work order report.