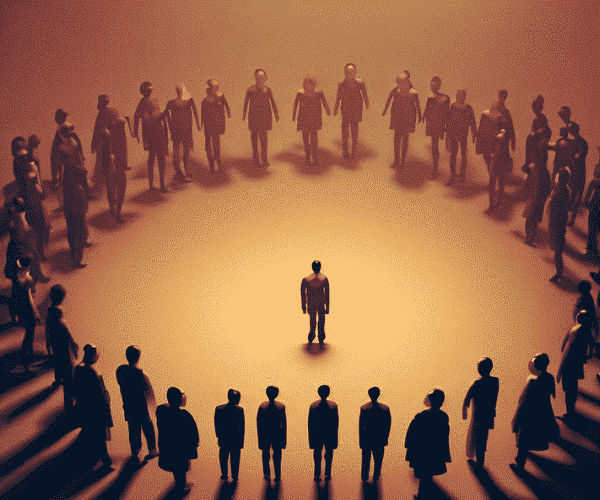 Field Service Management
digital transformation
télécoms
Driving Digital Transformation in Telecoms: Adopting a People-Centered Approach for Future Success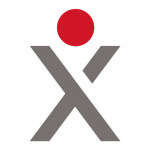 Justine Arscott
The telecommunications industry faces unique challenges in the era of digital transformation. While emerging technologies offer immense opportunities, telecom companies struggle with hiring and retaining skilled personnel, especially in the field. To address these issues and ensure success with digital transformation projects, it's essential to adopt a people-centered approach that prioritizes employee development and customer experience.
In this blog post, we will explore the insights shared during the Fiber Broadband Association hosted webinar on "Driving Digital Transformation in Telecoms" and the significance of putting people at the heart of digital transformation projects. The discussion features industry experts Jason Taylor, Vice President of Safety, Quality, and Sustainability at Circet USA, and Cédric Venard, General Manager at Praxedo in North America.
The Current Challenges in Telecoms
With digital technologies rapidly reshaping the landscape, the demand for skilled workers in telecom is higher than ever. The webinar kicked off by acknowledging the main challenges faced by the telecom industry, especially concerning hiring and retention. A quick poll showed the biggest challenge telecoms are facing, in regards to hiring and retention is a lack of familiarity with the industry and skills & knowledge gaps.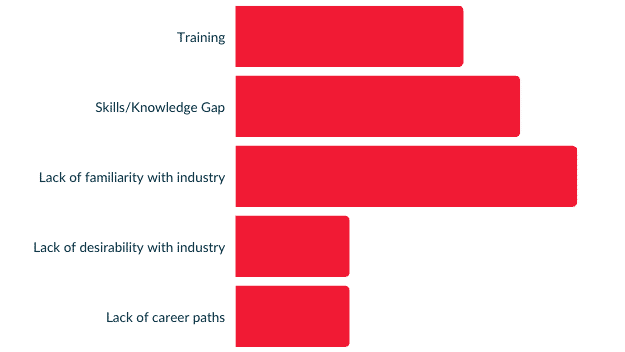 Cédric Venard highlighted a concerning statistic, revealing that the share of younger telecom workers has declined significantly over the past four decades. This indicates a struggle in attracting and retaining younger talent specifically, as they tend to seek opportunities in other industries like tech.
Empowerment Instead of Replacement
When discussing digital transformation, the experts emphasized that technology should empower employees rather than replace them. The key lies in automating repetitive tasks, allowing skilled technicians to focus on more complex challenges where they can add greater value. This approach not only enhances employee satisfaction but also paves the way for attracting and retaining younger talent, as they can see a clear career path and make a meaningful impact.
4 Key Challenges & Considerations in a People-Centered Approach
1. Change Management and Organizational Culture
As the telecom industry undergoes digital transformation, change management becomes crucial. Field personnel, in particular, may be resistant to change due to their long-standing work methods. To address this, the speakers stressed the importance of a gradual approach, focusing on quick wins and addressing specific pain points. Instead of implementing a massive global solution, organizations should prioritize solving a few key issues at a time.
2. Understanding the Importance of User Adoption
One of the common challenges in implementing digital transformation projects is ensuring user adoption. Cédric and Jason both emphasize the critical need to focus on promoting a project's benefits and getting buy-in from key stakeholders. While detractors will always exist, the key is to concentrate on empowering promoters who can advocate for the project within the organization. By engaging early, involving end-users in the decision-making process, and addressing their pain points, you can enhance user adoption and achieve success.
3. Flexibility, Continuous Improvement and Balance
Flexibility is also a significant consideration when implementing a digital transformation project, especially in the telecommunications industry. Having the ability to address different customer expectations, reporting, and processes is crucial as these needs can change frequently. During the webinar, the speakers expressed caution against approaching projects with overly complex solutions, as it may lead to delays and unsatisfactory results. Instead, they advocate for quick wins, continuous improvement, and listening to customer feedback to ensure client satisfaction.
Secondly, consider a balance between internal capabilities and outsourcing to external providers. For example, Cédric mentioned Praxedo's field service management software, highlighting that some specialized tasks might be best handled by external experts. However, they recommend keeping core business aspects and data utilization internal.

4. Sustainability & Technician Safety
The speakers also discuss the importance of sustainability in the context of digital transformation. While digital transformation is often associated with cost savings, they highlight that it goes beyond mere economic considerations. The focus should also be on optimizing processes, improving efficiency, and enhancing the well-being of field technicians.
They give an example of how technology can help optimize schedules, leading to fuel cost savings and reducing frustration for field techs with overlapping routes. By providing field technicians with mobile applications and instant notifications, their stress can be reduced, leading to improved health and safety outcomes, including a decrease in work-related accidents.
The concept of sustainability is broadened to encompass safety, quality, and resource optimization. The aim is to use the least amount of resources to provide maximum value to customers, keeping the workforce safe and satisfied while maintaining business profitability. Both speakers emphasize the importance of putting people at the center of these efforts to ensure a healthy work-life balance.
Overall, the conversation revolves around the idea that sustainable digital transformation not only benefits the bottom line but also fosters a positive and productive work environment for employees.
Strategies for Successful Implementation
Empowerment not replacement

Focus on automating simple tasks and leaving complex tasks to trusted people.

Engage early and keep the approach simple.

Don't expect a single solution to solve all problems; embrace a lean mindset.

Prioritize promoters over detractors to grow support for the project internally.

Consider positive impacts on sustainability and employee health and wellness.

Use digitalization to enable career paths and drive digital transformation projects.

Consider outsourcing with the right partner for laser-focused improvements.
Conclusion
The webinar emphasized the transformative power of a people-centered approach in driving digital transformation in the telecom industry. By empowering employees, leveraging technology for automation, and investing in training and mentorship, companies can create a sustainable workforce equipped to tackle the challenges and opportunities of the digital era.
In conclusion, digital transformation is not just about implementing cutting-edge technologies; it's about building a collaborative and empowered workforce capable of adapting to the ever-changing landscape. By putting people at the center, telecom companies can navigate the challenges ahead, enhance customer experiences, and achieve long-term success in the digital age.
---
For further resources, download our latest ebook "Telecoms Crossroads: Challenges & Opportunities in the era of digital transformation"
For more information about how our solution can help your organization, request a demo
About
Praxedo has been a trusted provider of field service management (FSM) solutions for the world's leading telecommunications providers since 2005. Our success is attributed to our unwavering focus on delivering the best FSM tools in the market. Unlike other providers, we don't aim to supply all enterprise applications. Instead, we prioritize our expertise in FSM and offer a cloud-based solution that streamlines deployment from start to finish.
Today, more than 1,300 companies including large enterprises and SMBs, and 60,000 users across the globe rely on Praxedo daily to optimize their field service operations. Our solution enables them to increase productivity, optimize resources, and facilitate seamless data exchanges between field personnel such as technicians and engineers, and their dispatchers.