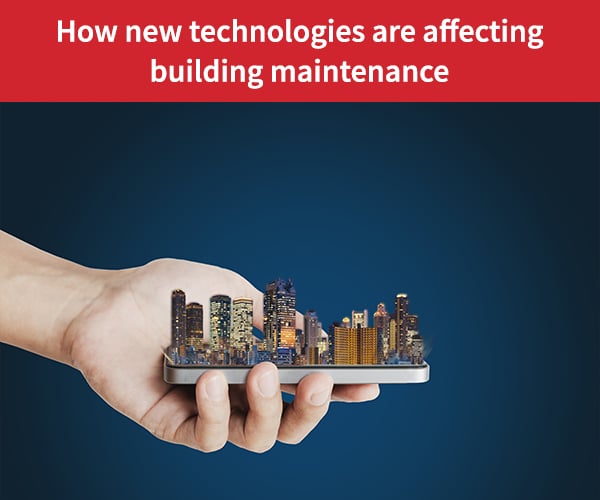 Maintenance
Internet of Things
Gestion d'interventions
Artificial Intelligence
How to manage maintenance for connected buildings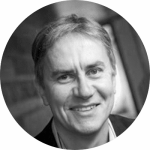 Xavier Biseul
With the growth of Building Information Modeling (BIM), the Internet of Things (IoT), artificial intelligence (AI) and augmented reality (AR), the construction industry is experiencing a digital revolution. And it greatly simplifies building maintenance.
 
It seems like a contradiction, but buildings cost more to maintain than to build. Typically, 75% of the overall cost of a building is used for operations and maintenance compared to 5% for design and 20% for construction.
 
Given these figures, it's no surprise that maintenance is a key issue for property management companies. The good news is that digital technology has come to the rescue, bringing productivity and financial savings as it has in so many other areas.
Start with the building information model
Building designs begin with BIM — a way of modeling building data that influences how the building is designed and built as well as how it is maintained over the long term.
 
BIM results in a 3D building model that is shared by all stakeholders in a building so everyone is using the same building data to coordinate and collaborate. It's a digital twin of the building that includes its physical, technical and functional characteristics and is valuable for planning maintenance services after the building is built.
 
A digital twin that is constantly updated
Before BIM, property managers received an equipment inventory, equipment maintenance instructions and safety requirements in paper, or maybe on a CD or USB stick, along with the building keys. These formats made it difficult to use the data and keep it up-to-date.
 
With BIM, property managers have a dynamic and evolving representation of the building they can use to see equipment installation locations, and ask maintenance contractors questions about how the equipment operates. And data is regularly updated.
Take advantage of smart building data
BIM is closely associated with the concept of connected buildings and smart buildings because it incorporates communications-enabled objects for building facilities such as heating, piping, the electrical network or air conditioning.
 
The data collected by all of these sensors can prevent disasters such as fire or water damage before they occur. And alerts can be automated so that if someone leaves the premises but forgets to turn of the gas, they'll receive a notification in cases where the facility management system does not shut the gas off itself.
Combine IoT and IA to enable predictive maintenance
The combination of the Internet of Things and artificial intelligence paves the way for predictive maintenance — the ability to anticipate breakdowns before they occur. AI models use historical data to reveal discrepancies between current operations and optimal operations and to detect weak signals.
 
Predictive maintenance is used by companies including Engie, Vinci, Eiffage and Bouygues Construction, and it has several advantages. Maintenance teams can increase productivity by intervening "just in time" when necessary. The actual operating state of the equipment triggers the service requirement instead of a theoretical timetable based on wear-and-tear statistics for spare parts.
 
Eliminate unnecessary site trips
With predictive maintenance, technicians no longer have to wait to receive a job ticket indicating that equipment has broken down. They can also skip the site visit that is required to identify the equipment in question, disassemble it to detect the problem then return with the right spare part. This is a considerable time savings.
 
In addition to avoiding unnecessary travel, when technicians do go to the equipment site, they have an have an accurate view of its operational health based on historical data. Sensors that measure pressure, temperature and humidity provide technicians with real-time data.
 
Minimize equipment downtime
With predictive maintenance, service activities can be scheduled in advance to minimize equipment downtime. Companies can extend equipment life span by limiting the risk of failure. They can also optimize spare parts management by replacing only defective parts using rental equipment software.
 
IoT also brings a number of benefits to preventive maintenance. Once equipment is digitized and its location can be determined using its near-field communication (NFC) code, it can be easily found in the BIM digital model. This makes finding equipment far easier for new maintenance technicians who must find their bearings in buildings that all look the same.
Enable the augmented technician
In the future, the maintenance of connected buildings will be associated with augmented reality. This article by Urban Hub explains how technicians from elevator company, Thyssenkrupp, are using Microsoft's HoloLens holographic technology.
 
The technicians' work begins even before they reach the job site. With augmented reality glasses, they can view a 3D image of the elevator, enlarge certain areas and check the elevator from all angles to identify the problem.
 
Video calls to experts
Once they are on-site, technicians can overlay different contextual data on the equipment. They can access the latest security alerts, event history, plans, data sheets and instruction manuals.
 
Because their hands are free, technicians "only" have to execute the list of operations that is displayed right before their eyes. To accelerate problem resolution, technicians can make video calls to experts who can see the same things they see and provide advice.
 
With an application such as Ramby Indoor by Bouygues Construction or software offered by Bloc in Bloc, maintenance technicians can even "see" the interior of the building, such as cables behind a false ceiling or pipes behind a safe.