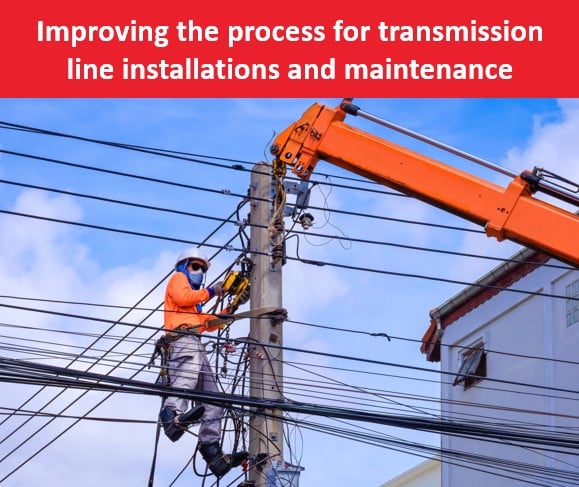 Field Service Management
Work Order Management
transmission lines
utilities
Improve the process for transmission line installations: Tips for utilities companies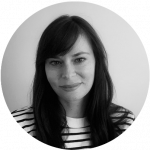 Tania Piunno
The process of installing transmission lines is intricate, complex, and dangerous. Field technicians working for construction and utilities companies are under extreme pressure to make sound, stabilizing decisions.
According to independent statistics and analysis from the United States Energy Information Administration, the U.S. electrical transmission network consists of about 700,000 circuit miles of lines, with most of these lines using alternating current (AC) to generate and deliver power to end-customers. Even a simple error during routine construction or maintenance has the potential to cause major disruptions to peoples' lives. Meanwhile, the per mile cost of high-voltage direct current (HVDC) lines ranges between $1.17 million and $8.62 million, according to a review of recent proposals and relevant regulatory filing.
The bottom line of this big picture context comes down to precision, coordination, and efficiency. Beyond the data and statistics, there are workers out in the field making complex decisions in fast timeframes. It's not just about systems, costs, or operational efficiencies. Humanity is the core of a successful transmission line installation.
Here's how companies can better support workers in high-stakes, physically demanding, and mentally taxing moments.
The importance of decision-driving data
With respect to installing and managing transmission lines, one of the biggest challenges is that multiple companies often share this infrastructure for varying purposes — for instance, for the delivery of telecom and electrical services. There's a high degree of coordination required, as a result, between field technicians who may not be in routine communication with one another.
Given the speed and cognitive intensity at which everyone is working, an information-sharing system is crucial for empowering teams. One solution to implement is a work order management platform that is mobile and that supports the following processes:
The ability to access detailed job specs for every project, while at customer sites, from start to finish
A centralized repository for past work orders that field technicians can retrieve as needed, to accurately diagnose malfunctions
Straightforward protocols that are configured beforehand to log specific information pertaining to a job or site
Mobile tools to send automatic job progress notifications to customers or dispatch teams
Ultimately, this data establishes a foundation for tracking work orders in real time, so that all stakeholders have access to the same basis for situational decision making. This shared perspective is especially important for aligning independent parties into shared outcomes.
How mobile platforms are helping technicians
Transmission line installations are dangerous. Field technicians are operating at extreme heights while dealing with high-voltage equipment. Asking teams to update a work order management system, and share data, can be a major distraction and deterrent from being able to maintain focus on the job.
One way to resolve this bottleneck is to implement a mobile-first utilities field service management system. When the iPad was invented, one of the core value propositions of the device was its intuitive ease of use. Tablets and smartphones complement natural human workflows and ensure that technicians are well-supported as a result.
Here are a few mobile-first workflows that Praxedo has incorporated into its interface:
Technicians receive guidance through every service call, step by step, from start to finish
Stock levels and availability of spare parts are available in real-time — field teams know if a part is being stored in a warehouse, their vehicle, or in a coworker's vehicle
The ability for technicians to automate their progress updates through embedded navigation tools like Google Maps, Waze, TomTom and Apple Maps — along with geolocation features to adjust coordinates when logging work order reports
A mobile app can empower field teams to operate with a higher degree of autonomy and synchronization. Productivity and safety can improve as a result. Technicians can also use the mobile app to reassign jobs to fellow field teammates, on the spot.
Additional support systems
Transmission line installations require extreme cognitive energy and focus — even for the most experienced field technicians. It is crucial that companies and stakeholders be vigilant and careful not to overwhelm professionals in the field with additional tactical requests. The idea is to help people do their jobs well rather than to create extra work for them to manage.
Given this context, one key feature within Praxedo is a hybrid online/offline function in its software. This capability protects the integrity of information-flows, even when field technicians aren't able to access a cell signal.
Rather than dealing with the added distraction of checking for cell service, especially in remote areas, field teams maintain continuous access to the app. Important information is always available, and work order updates sync instantly as soon as technicians are back in range.
coordination is necessary between parties. This dynamic may sometimes put pressure on field technicians — and create the perception of needing to do extra work. That's why Praxedo has created a customer portal for managing job progress notifications and tracking work orders in real-time. This capability provides a direct line of sight into operations.
Streamlining business processes
When it comes to transmission line installations and maintenance, there's a direct relationship between the dangerous and high-skilled nature of the job with the costs required to do the job right. Mistakes and inefficiencies can get expensive, quickly.
The good news is that potential problems are often avoidable.
Every detail matters. Our team at Praxedo has found that successful utilities and construction companies are able to streamline their processes by improving connections with stakeholders, optimizing travel routes, ensuring that technicians can access the information that they need, and establishing smooth data workflows. Coordination is key to making good decisions that keep field teams safe.
Energy and utilities companies need to keep assets and equipment running smoothly at all times. To learn more about streamlining work order management, capturing important field data, and limiting unexpected events, take a look at our free educational guide to bringing efficiency to work orders, maintenance, and operations.
Remember that you can always reach out to our team to schedule a demo of our solution, if you have any questions.