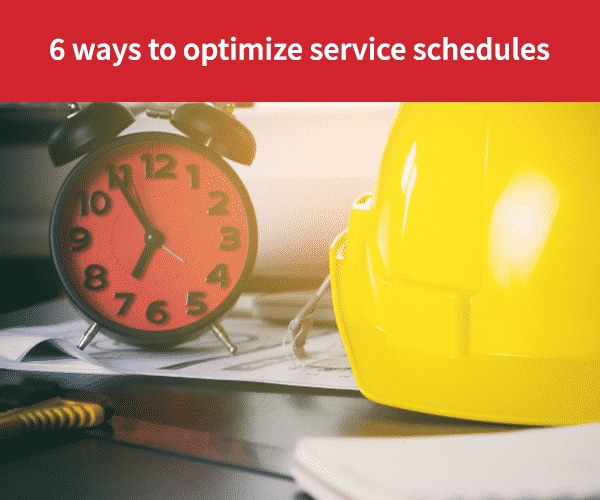 Software
Productivity
Field Service Management
Productivité
Gestion d'interventions
Productivité
Logiciel
Service scheduling: how to save time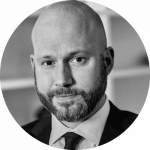 Kieran Le Peron
Service companies are facing strong competitive pressures. To gain an edge, they need to solve a complicated equation: how to reduce costs while improving quality of service to drive business growth.   The ability to optimize service schedules is essential for every service company looking to solve this equation. To improve performance, service calls must be scheduled in a way that saves time for dispatchers and technicians.   This requires the right tools and best practices. And it starts with high-performance software that's designed for field service management. Working on paper is no longer adequate. It simply doesn't enable the performance or time savings required for success.   Once you have the right field service management solution, you can follow these best practices to increase productivity and efficiency.
Consider technicians' personal constraints
With the job market for technicians being so tight, each service company must highlight its strengths and advantages to attract and retain the best talent. Technicians have choices. They're scarce resources that must be treated extremely well. For service companies, that means paying for overtime, offering days off for on-call work, being flexible when family emergencies arise, providing sick leave and other benefits. It's not about being lax. It's about being fair.   To provide these benefits, you need software that allows you to easily consider technicians' personal constraints. It's much easier to make up for a technician's absence with a tool that allows you to easily modify travel routes, change appointment times and reassign service calls from one technician to another by simply dragging and dropping within the scheduling interface.   With this flexibility, the relationship between technicians and their employers is confident and calm. And it's a great advantage for attracting and retaining technicians.
Create service schedules in advance
In the service industry, having to deal with the unexpected is…expected. It's not uncommon to have to change service schedules at the last minute. But beware. When it comes to service, the ability to anticipate requirements is key to successful service management. This is why dispatch managers must be able to create service schedules well in advance. It's also nice for technicians to have visibility into what they'll be doing for the next several days or weeks.   With field service management software, dispatchers have all of the data needed to plan technicians' service calls in advance, including:
Pending customer requests

Service history for sites

Information about the equipment involved

The types of spare parts typically needed

The average duration of each type of job

Technicians' skillsets and current workloads
Dispatchers also have the flexibility to schedule-in the unexpected events that inevitably arise: technicians' absences, bad weather, broken down vehicles, emergency requests from customers and other challenges.
Rotate on-call technicians
Every service company must be able to respond to customer emergencies. This is particularly true after major events, such as power outages after storms or water main leaks in the middle of summer. To respond to these types of emergencies, many service companies rely on an on-call system that allows them to send technicians to job sites outside of standard working hours.   Be careful you're not always imposing on-call duties on the same technicians. Every technician has private, personal and family obligations that must be considered to ensure they have breathing room. Regardless of its size, every service company must organize itself in a way that allows it to rotate technicians.
Locate nearby technicians in real time
Instead of calling technicians in the field to quickly intervene at a specific site, dispatchers must have a solution that allows them to see where technicians are located and get directly in touch with the technician who can reach the site fastest. This is another advantage of good field service management software. It allows service companies to locate technicians in real time, and to see which nearby technicians have the right skillset for the job.   With these capabilities, software that's specifically designed to support field service operations is a real boost to a service company's productivity and efficiency.   Some solutions, such as the one Praxedo offers, go even further, and allow technicians to assign themselves to service requests when needed by simply pressing a "nearby" button.
Color-code service status
Being able to see the status of service calls, their nature and their level of urgency at a glance is very practical for schedulers and dispatchers.   Today, many service companies are still managing service calls the old school way with colored-coded post-its or index cards on wall charts. Unfortunately, it's a system that quickly becomes unmanageable.   With field service management software, schedulers and dispatchers can combine the benefits of color coding and an intuitive scheduling interface to quickly and easily see the status of all past, current and future service calls.
Keep customer databases up-to-date
Efficient technicians make for happy customers. To help technicians work more efficiently, it's helpful if they can see the service history for each customer site they visit.   This is why it's important to keep your customer database up-to-date and provide technicians with fast and easy access to information, such as the name of the on-site contact, the correct contact details, the customer's preferred service time — which is especially important for maintenance tasks — and preferred communications channels… phone, text, email. Ensuring schedulers and dispatchers also have access to this information saves precious time when scheduling service calls and assigning resources.