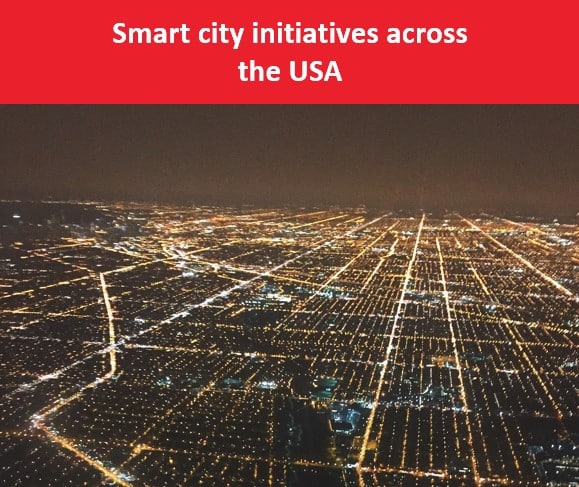 Field Service Management
Work Order Management
Mobile App
U.S. smart city initiatives at work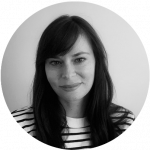 Tania Piunno
The topic of sustainable urban development is top of mind for American municipalities. It's estimated that 83% of the United States population lives in urban areas — up from 64% in the 1950s. Meanwhile, the rate of urbanization is also increasing. How can municipal governments, service providers, and local organizations meet the needs of a growing and diverse population, given exacerbating challenges?
According to a paper published by the Organization for Economic Co-operation and Development (OECD), smart cities represent a pathway for making use of interconnected networks and data.
"A key factor in defining and understanding smart cities is related to the different types of cities," writes the OECD. "Each city has specific characteristics in terms of size, built environment, fiscal resources and many other features."
Field technicians need information-sharing tools
Information-sharing is critical for field technicians that service smart cities. Given the challenges that the U.S. is facing, the pace of change needs to happen faster than may feel feasible or comfortable. It's important that municipalities take initiative to learn from one another. It's just as essential for technicians to have the right tools to capture critical data while out in the field.
The Praxedo team is committed to helping facilitate information-sharing among the mobile teams tasked to construct smart cities. Online scheduling software for the service industry helps technicians in the field collect work order data and communicate it back to administrators at the central office in real-time.
Smart city trends
Information-sharing is critical for field technicians that service smart cities. Given the challenges that the U.S. is facing, the pace of change needs to happen faster than may feel feasible or comfortable. It's important that municipalities take initiative to learn from one another.
1. SCOTTSDALE, ARIZONA
Establishing a digital foundation
The Scottsdale City Council approved a Smart City Strategic Roadmap in April 2021, in response to the need to support sustainable growth.
"There is a fundamental paradigm shift to understand that today's modern city infrastructure is more than just roads, bridges and buildings," explains the Roadmap's executive summary.
 "It is also made up of digital platforms, data and policies designed to help address the challenges of urbanization. By using connected technologies, also known as the Internet of Things (IoT) technologies, cities are becoming 'smart.' This is where the transformation journey to becoming a smart city begins."
Scottsdale has developed a comprehensive plan that weaves together the following themes:
Leadership

Economy

Mobility

Livability

Community

Governance and data

Sustainability
With these overarching priorities, Scottsdale has developed a smart city approach that brings together several technology layers: foundational technology that forms the basis for applications to function, enabling technology that provides specific functions, and impacting technology that complements enabling technology. Scottsdale's Smart City plan is driven by feedback from constituents, particularly young residents.
2. LONG BEACH, CALIFORNIA
Strengthening communities through data
During the onset of the COVID-19 pandemic, businesses across the United States experienced extreme uncertainty. The City of Long Beach's Economic Development Office responded by establishing a BizCare program throughout the City, to quickly respond to the needs of small business owners. Elements of the program include:
Popups in neighborhoods most impacted by the pandemic, to connect local business owners with free one-on-one, in-person support to complete local, non-profit, state, and federal grant applications free of charge.

A hotline to provide information to businesses on small business programs and resources, Health Orders, and relevant City policies.

An outreach team to support education and capacity-building in low-to-moderate income areas, to better facilitate access to resources.

Community-based organization partnerships to improve accessibility to resources.
For the City of Long Beach, data is an undercurrent to strengthen communication with constituents. With data-driven workflows, the City can ensure that constituents receive access to the services that they need.
"A first step was to understand which communities in Long Beach were most impacted by COVID-19 and least likely to have accessed relief resources," wrote Emily Ferris for What Works Cities.
"The City's geographic information system (GIS) analysts worked with the BizCare team who provided layers of data detailing neighborhoods' average income levels and engagement with City resources. To further prioritize outreach to high-need businesses, the BizCare team leveraged business license datasets to identify which businesses were open."
This prioritization is essential to ensuring that people have access to resources.
3. SEATTLE, WASHINGTON
Food rescue and waste reduction
Hunger relief is an important priority for the City of Seattle, especially since food is known to be the biggest source of waste in the region. King County households experiencing food insecurity (lacking reliable access to sufficient, affordable, nutritious food) grew to 109,146 in September 2021.
Seattle Public Utilities is building data-driven infrastructure to connect excess food from retail establishments with the people who need it most. Technology helps with problem-solving at scale. Specifically, the City of Seattle has begun developing an app to route surplus food to people who are food insecure. In addition to creating tools that support real-time access to data, Seattle food rescue teams are creating metrics for measuring success. Results continue to inform future outreach and education, incentives, potential policies, and funding.
4. BOULDER, COLORADO
Optimizing energy consumption
The City of Boulder and Fermenta energy have installed a "charging station that enables two-way electricity: from the building to the car and from the car back to the building." Typically, electric vehicle (EV) chargers provide one way charging from the grid to the car. With two-way charging; however, buildings can better manage energy consumption and loads.
The technology is called vehicle-to-building (V2B). The pilot program is starting out with one of Boulder's fleet vehicles, a Nissan LEAF.
"The fleet car will charge at night, when building energy demand is low, and discharge the battery to the recreation center during the day, when the building's demand peaks," explains a recent article published by the City of Boulder. "The goal is to reduce peak demand which in turn can reduce the monthly electric bill."
If successful, the City of Boulder can build new systems for managing energy, particularly in the event of a grid failure or power outage.
"The technology could also be expanded for home use to enable EV drivers to provide power to their home in the event of a grid outage, for example," writes the article.
5. CHARLOTTE, NORTH CAROLINA
Improving digital access
Microsoft and the City of Charlotte formed an alliance in 2019 to launch a three-year smart city initiative. The goal of the program was to build up a regional STEM workforce and accelerate internet of things (IoT) technology adoption. With the partnership, Charlotte gained access to Microsoft software to deploy pilot programs around the following five focus areas:
Upward mobility for residents

Smart transit systems

Public Wi-Fi networks

Public safety infrastructure

Safer networks
At the time, Charlotte was the second city to participate in this type of initiative with Microsoft, following the City of Houston, Texas. The underlying vision is that connectivity provides a foundation for social mobility and positive growth.
"Inspiring innovation and applying data science to make better decisions makes resident quality of life better," said Charlotte City Manager Marcus D. Jones in an interview with the City of Charlotte newsroom. "We are excited to work with Microsoft and value their commitment to our sustainable city strategy."
Final thoughts
The initiatives above, all at their earliest stages, represent promising steps forward towards U.S. infrastructure revitalization. In the coming years, more cities — and departments within cities — will likely launch new programs. Innovation is both inevitable and necessary for the future and well being of communities across the nation.
As initiatives evolve, cooperation will be necessary between key players including connectivity providers, utilities companies, regulators, and constituents themselves. Field service software, particularly solutions for managing work orders and keeping teams focused on the bigger picture goal.
If your community is planning a smart city initiative that brings together field service teams across public and private sector operations, it's crucial that people on the ground remain well-supported with field service software.
Praxedo is here to help connect field teams with mobile tools that can greatly improve service quality. With a smart software system in place designed for field operations, dispatchers spend less time scheduling the ideal route and technicians get to their destinations faster. Intelligent scheduling will not only maximize their productivity, but also keep customers happy.
Contact us to schedule a demo to learn more about our field service management software.